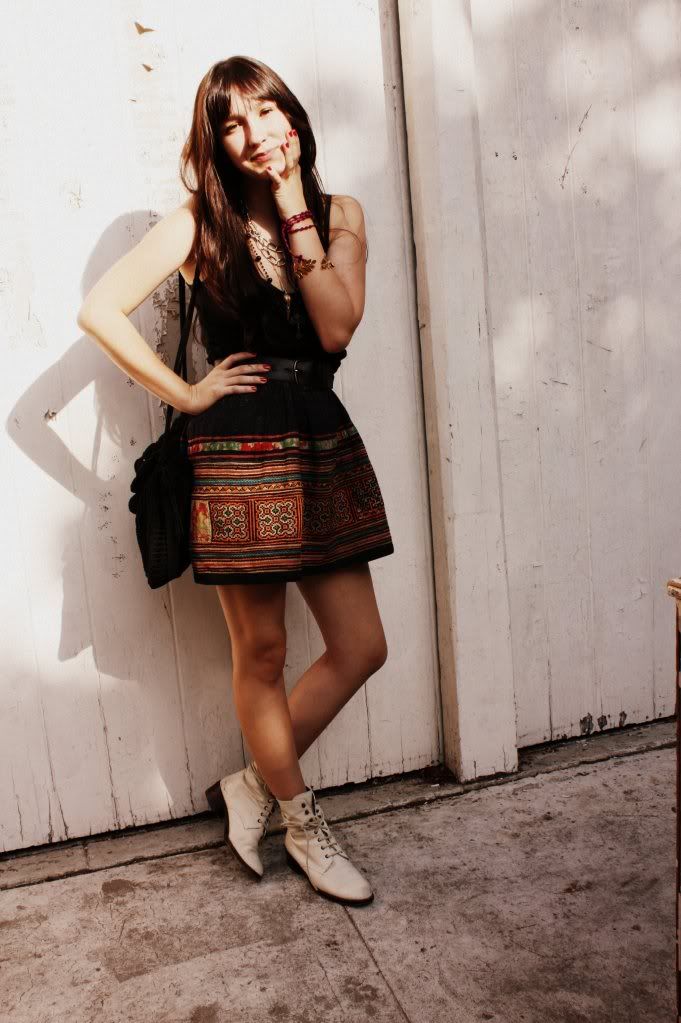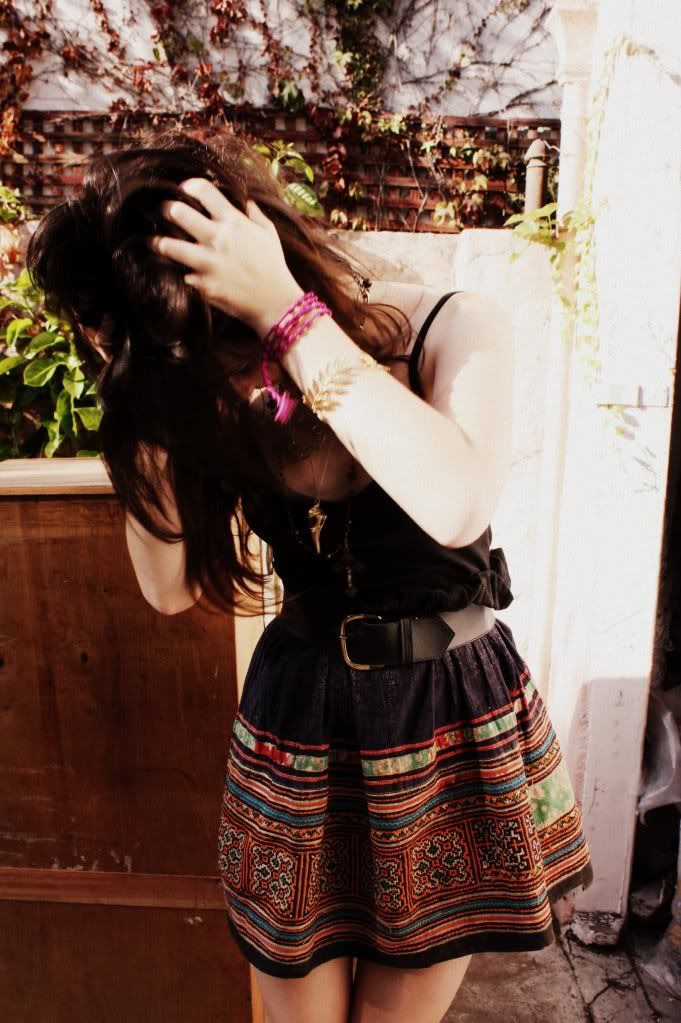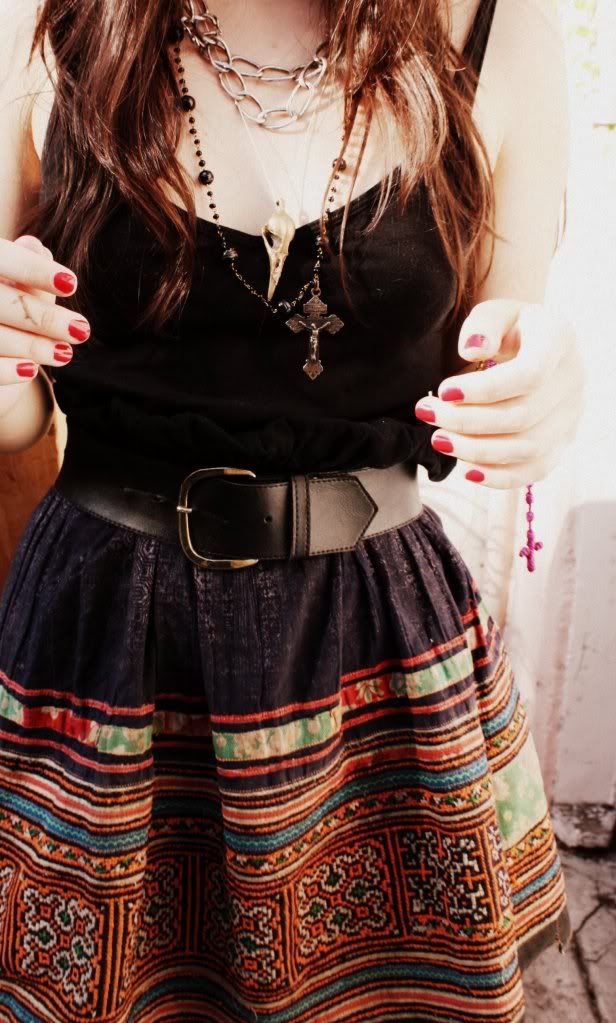 Bought this skirt at the Flea Market on Sunday for $12 lovely dollars. I had to roll the elastic waist band and make it a paper bag skirt because it was too long, but I dont really care either way because the embroidery and pattern on the thing is so extraordinary.
Im going to try to base my entire wardrobe on this skirt. This is the style direction I would like to go in.
Emily Elizabeth Jewelery fern leaf gold bangle, handmade purple rosary, vintage rosary, vintage silver chain, AA tank top, vintage boots, vintage bag, bullet case metal starling skull pendant and vintage skirt.