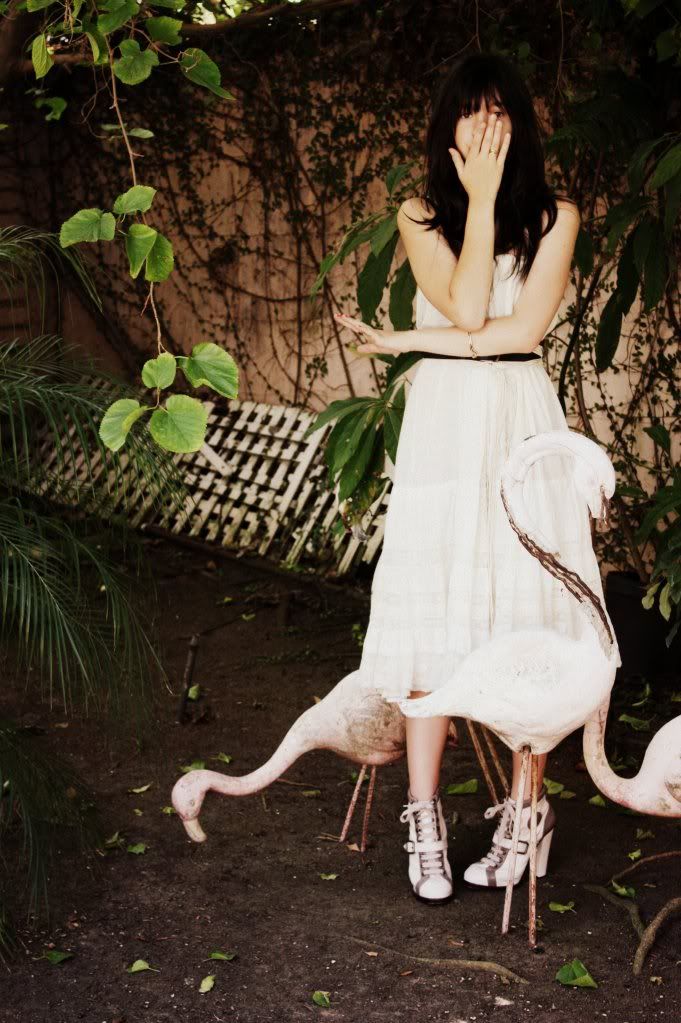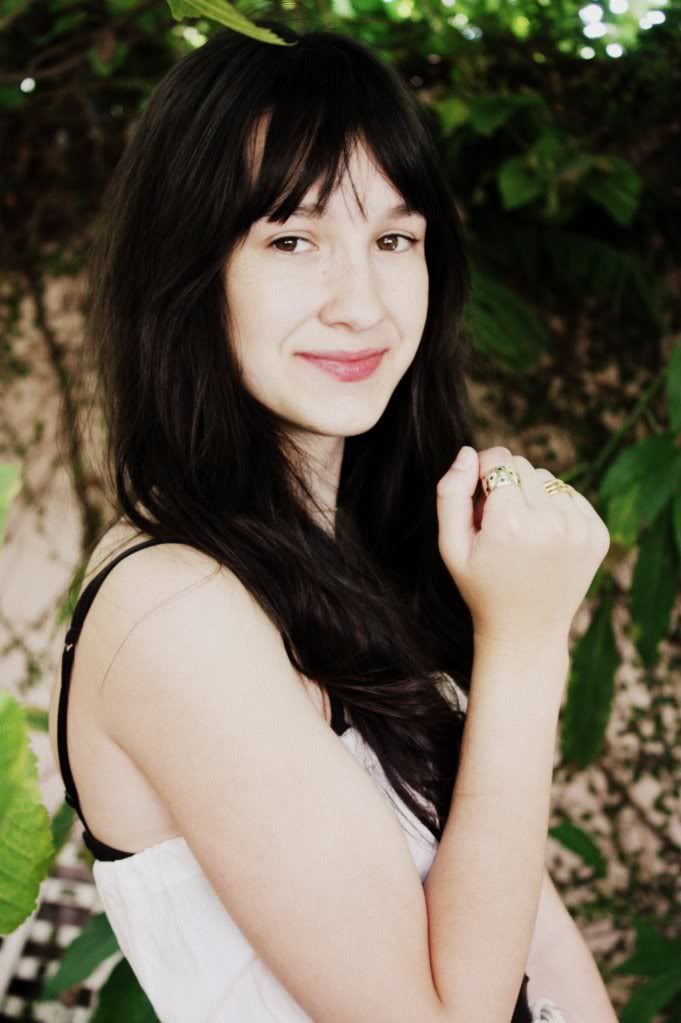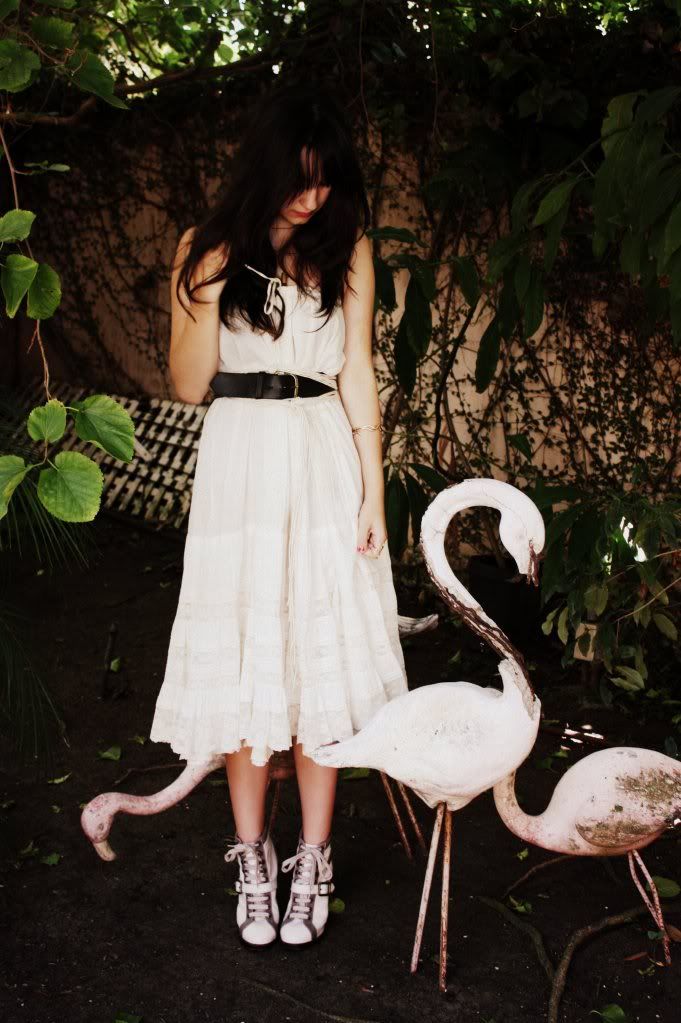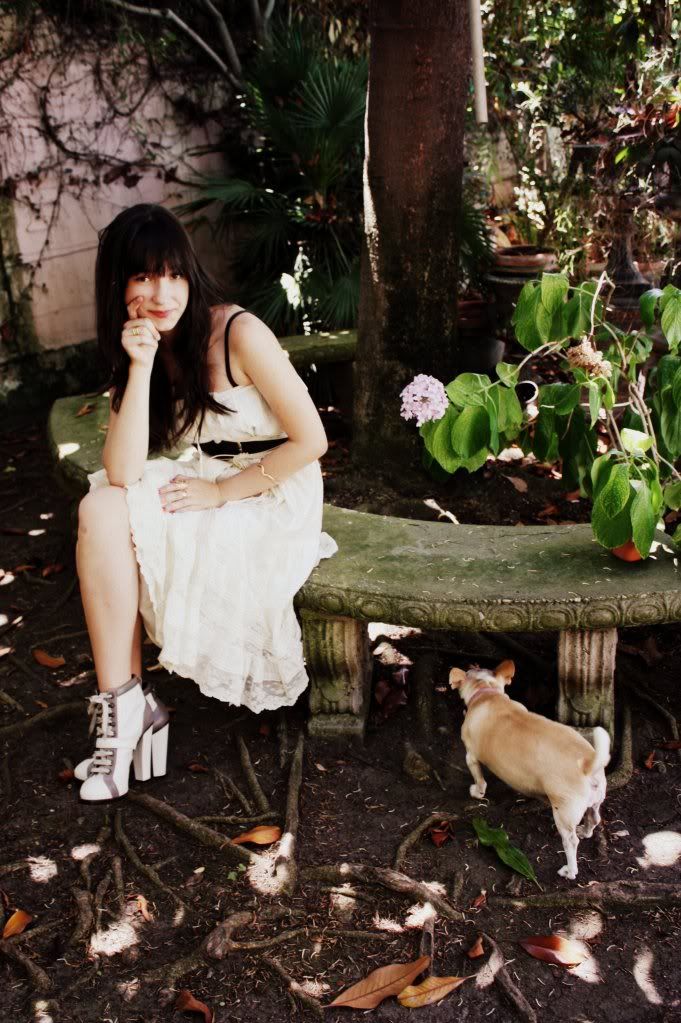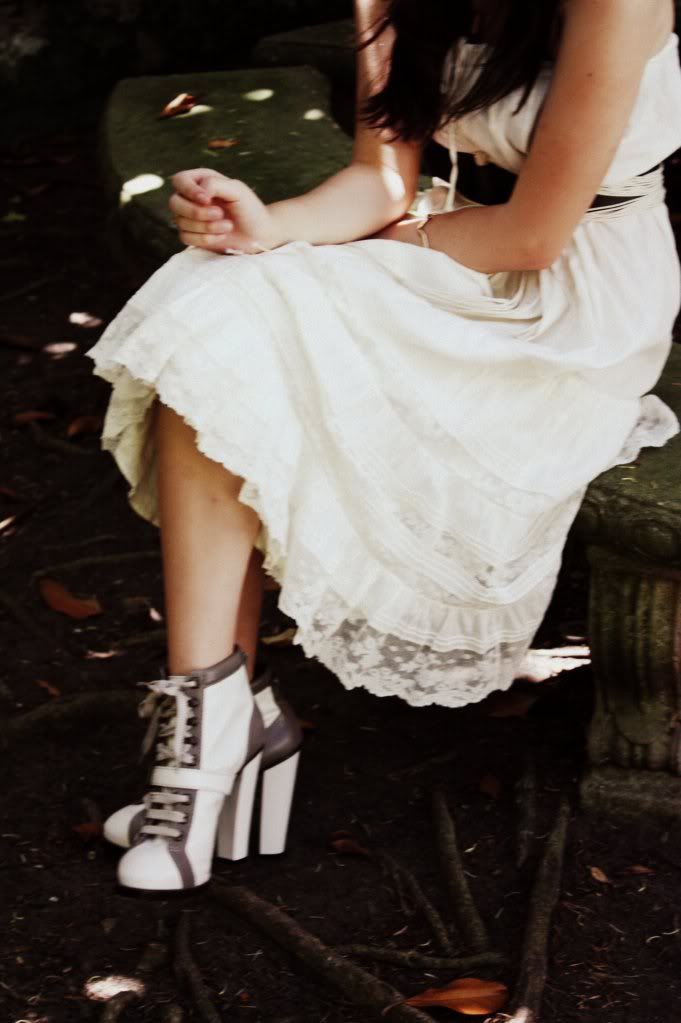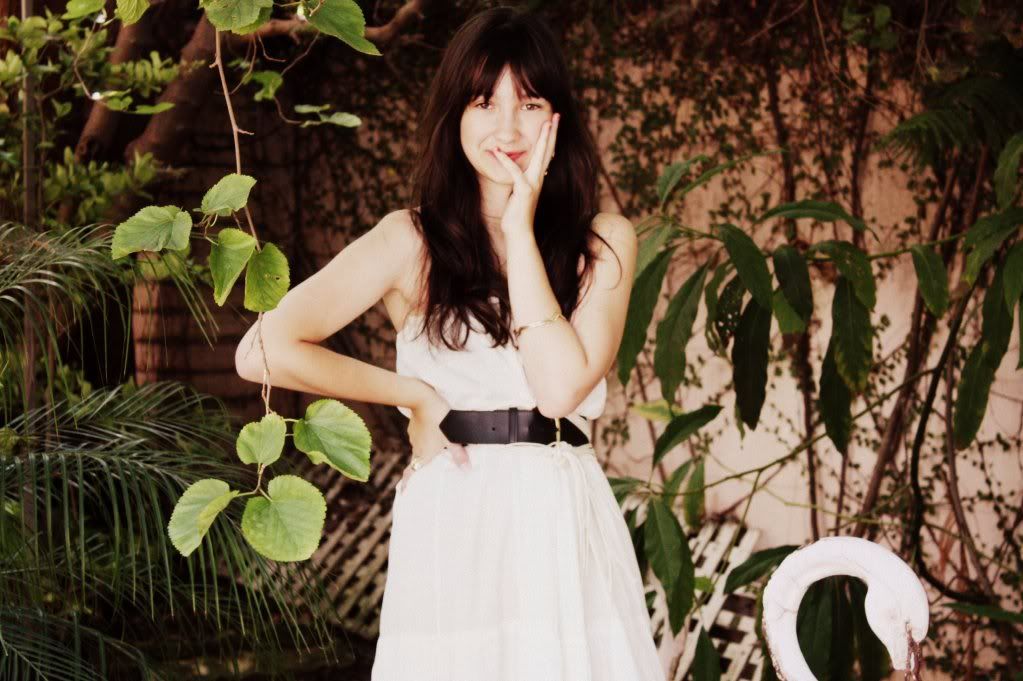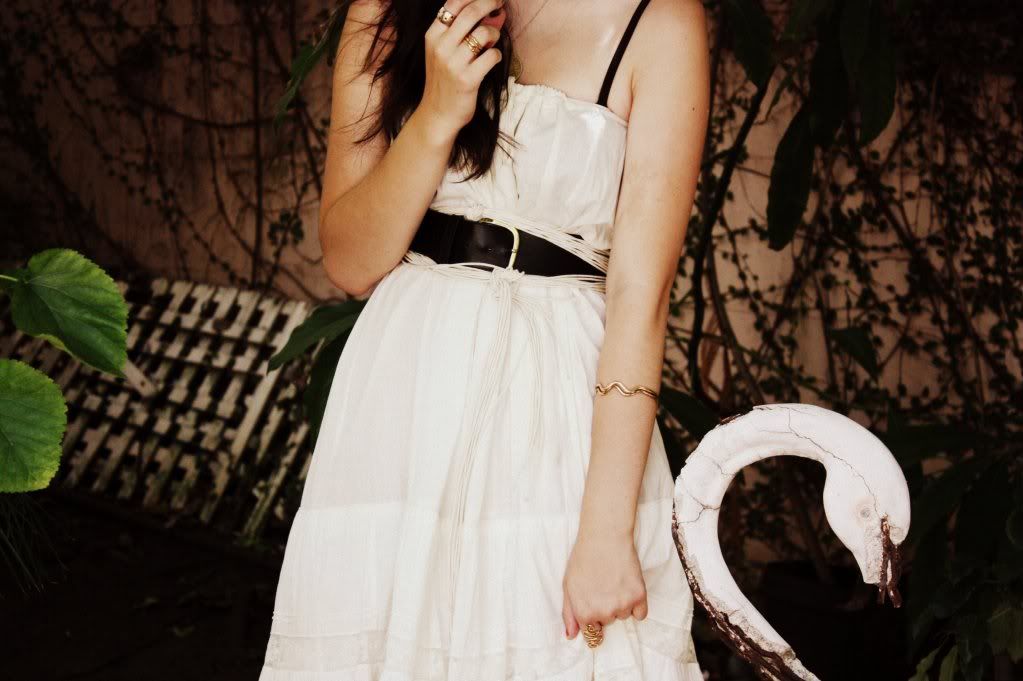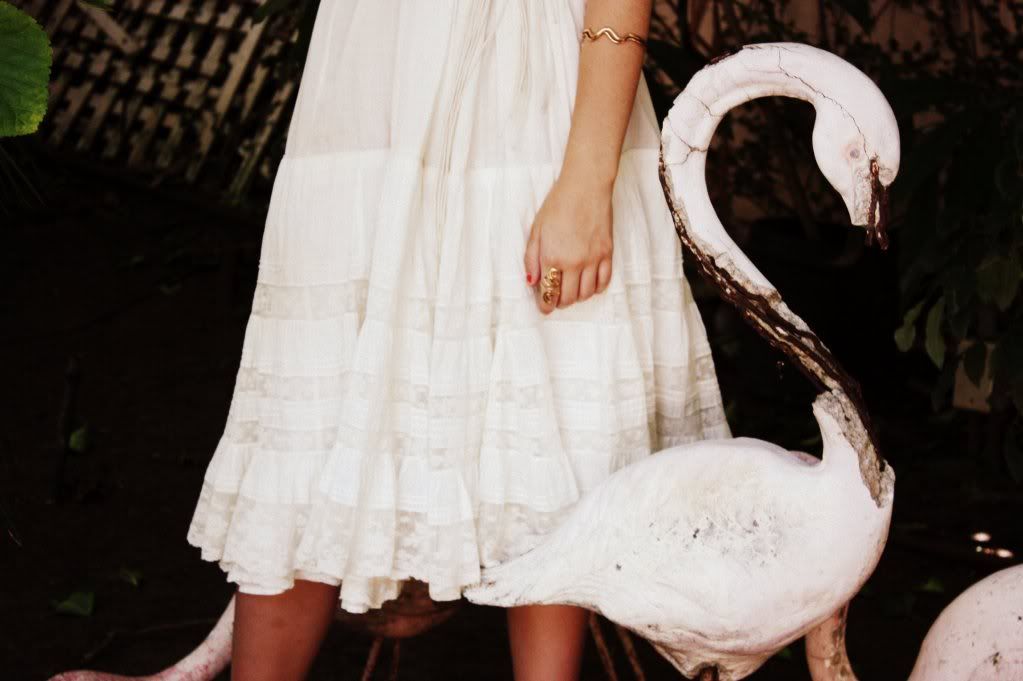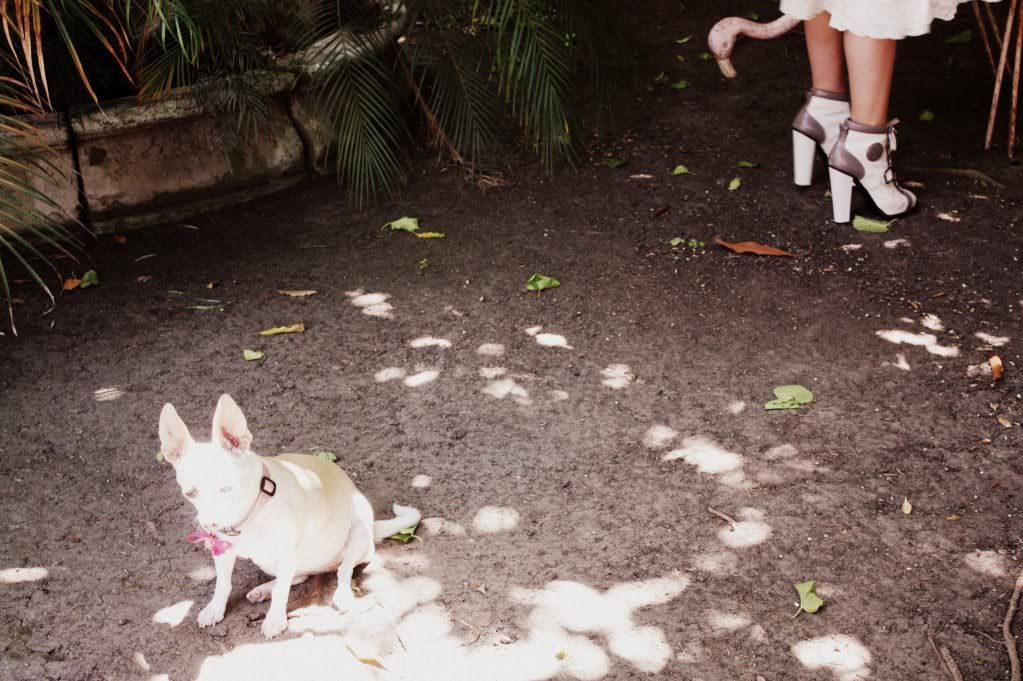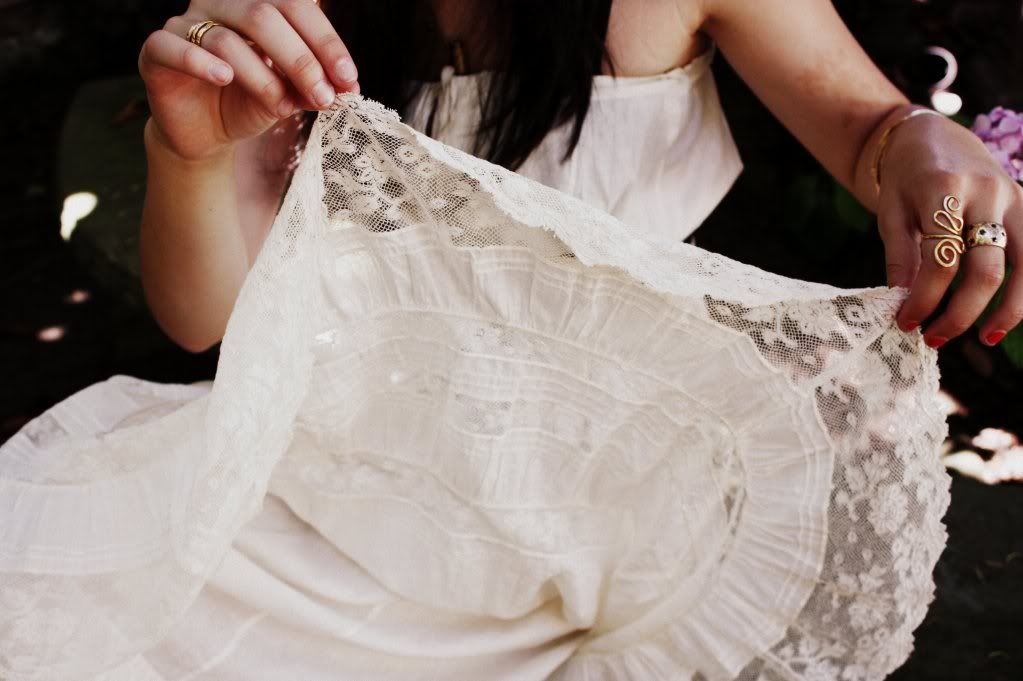 Sometimes I just wanna dress like Im about to go running out into a field of dandelions in some far off land in Europe... though, not in
those
heels.
Ive suddenly become very into jewelery. For a while, when I was younger, jewelery was basically the only thing I cared about, as far as what I wore/put on. Recently, though, I abandoned my love for silver, gold, and chains in favor of clothes, shoes and leather bags. But now, Ive re-instated my obsession for the shiny and have been scouring the internet for new and beautiful pieces. Thats why Im so happy that I got a package the other day of a few items of jewelery, courtesy of
Mr. Kate
. Every piece is absolutely fantastic. My favorite has got to be the
squiggle ring
, but seriously, the other ones, like the the
twig rings
, are pretty awesome as well. Ive got a few more of her pieces to show you guys, but for now, thanks Kate!
Wearing a vintage skirt turned dress, black belt, Marc by Marc Jacobs soccer boots, Mr. Kate squiggle ring, Mr. Kate twig stackable rings, vintage 40s star ring and vintage bracelet.