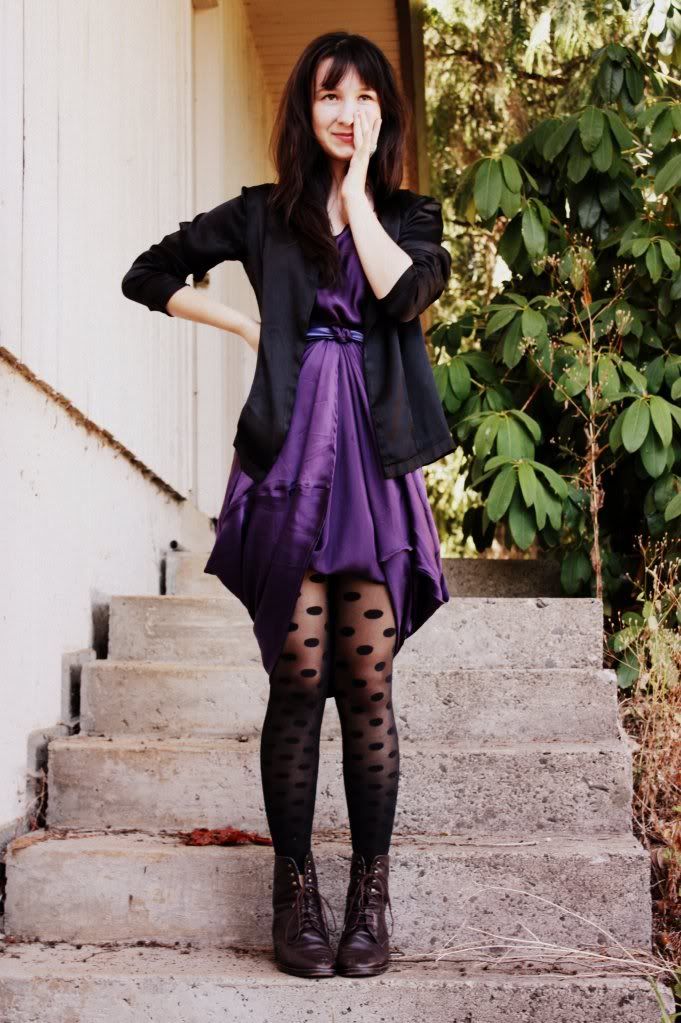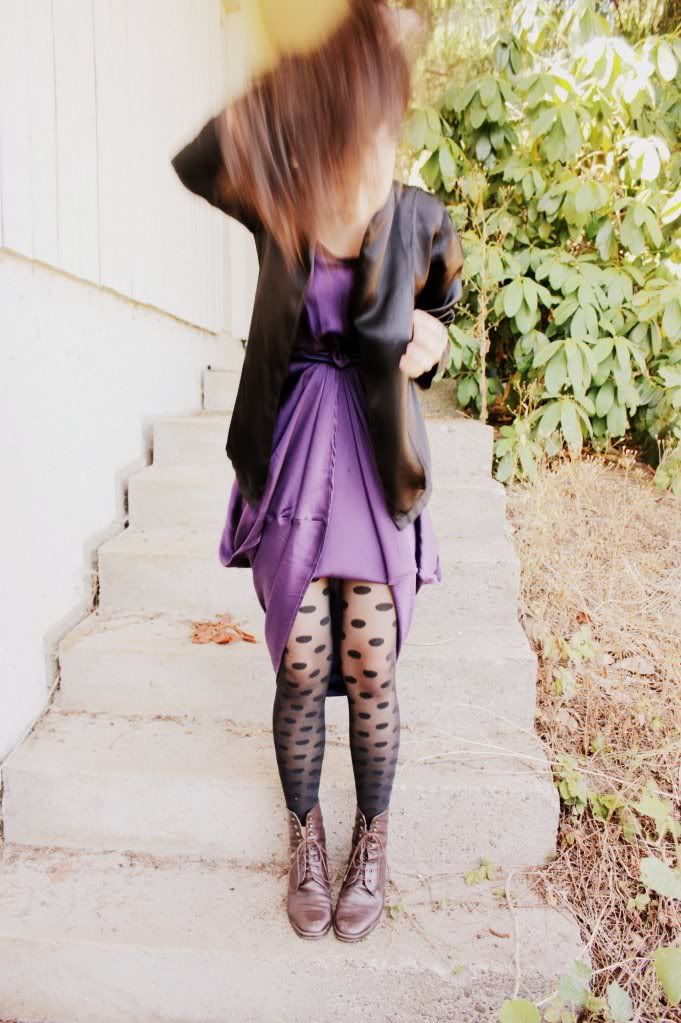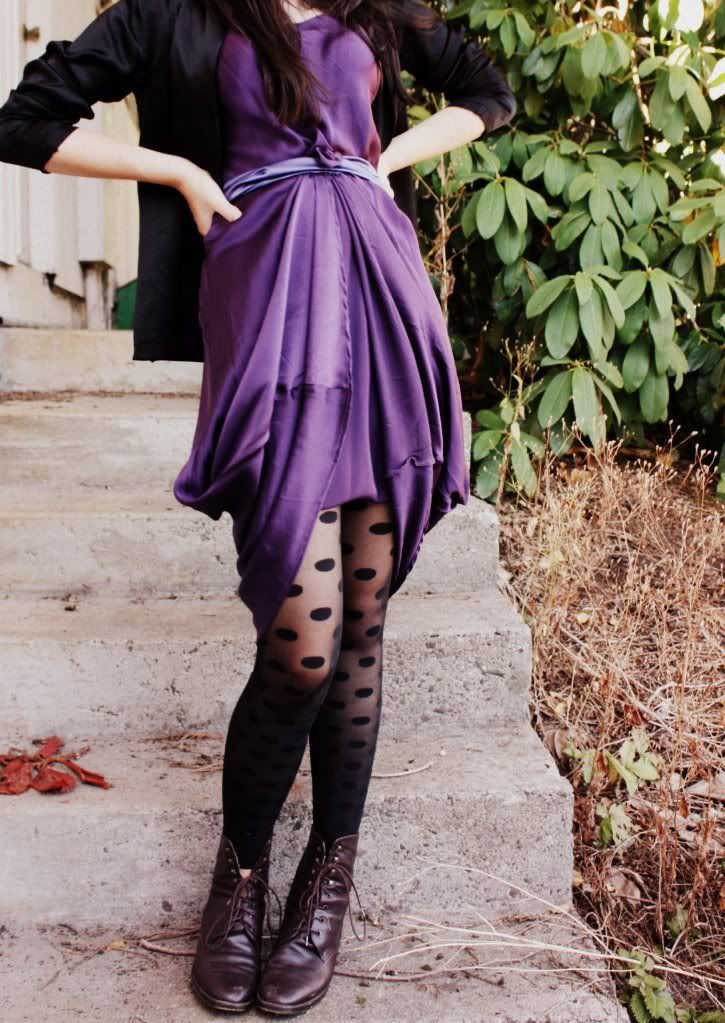 I got up this morning with the idea in my head to start expiramenting with a few key Fall pieces. Glamour items, (polka dot tights, lace, rhinestones, silk, satin, red lips) is what I will be sporting come September and frankly I cant wait (hence me putting on fall items when its still August.)
Anyway, I ended up channeling the incredibly beautiful (and glamorous)
Balenciaga Fall 09 collection
with my first 'DIY,' if something so terribly easy can actually be qualified as DIY. You might know the collection because of the Georgia May Jagger editorial in Paris Vogue that has been circulating the blogosphere like the latest Balmain jacket.
Anyway it wasnt difficult... at all. I loved adding the polka dot tights for an extra Balenciaga-esque addition.
See the article on how I did it all
here
.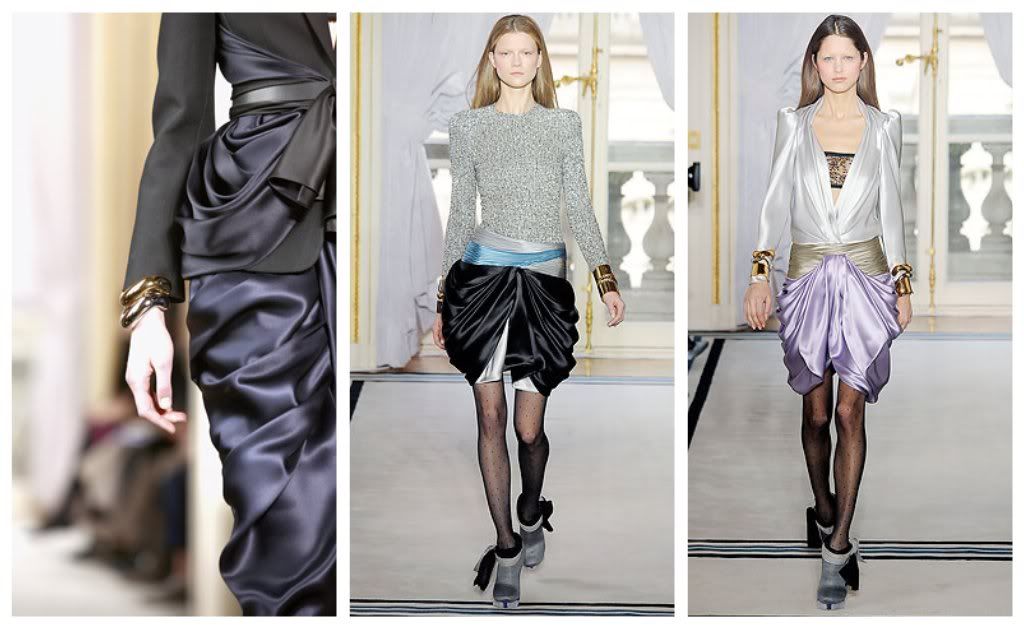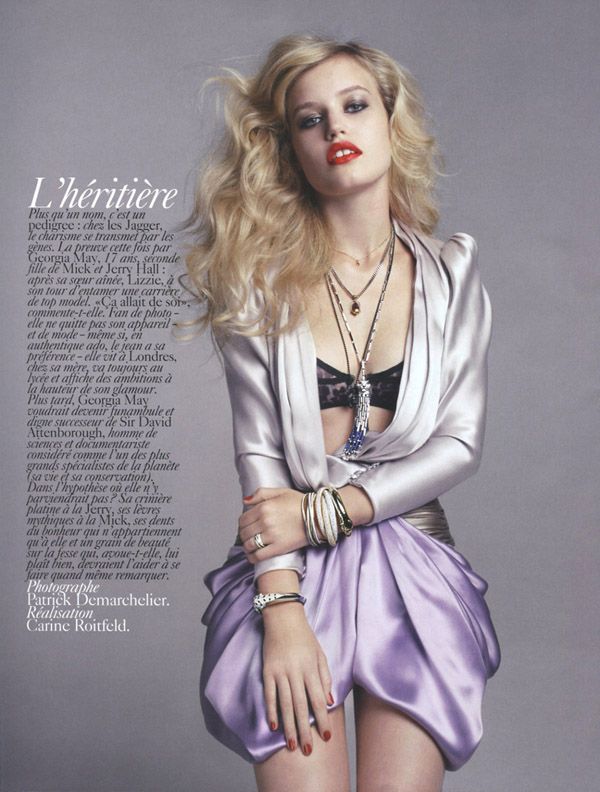 Vintage silk dress, boots, handmade belt, Margiela MM6 silk jacket, and target tights.