I think I talked about briefly, either on
TeenUgly
, my
twitter
, or here, about using some disposable cameras this summer. I finally got them developed and I took pictures (since Im lacking in the scanner department) of them in the hotel I was staying in last night, hence the tacky carpet and wall. Here are a few of my favorites.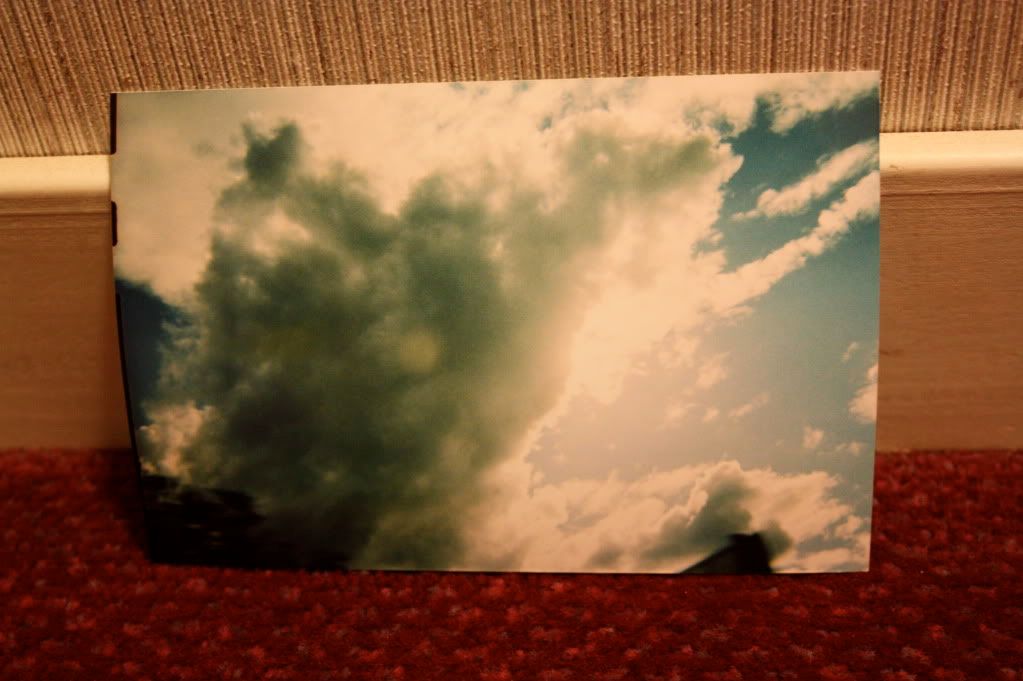 The sky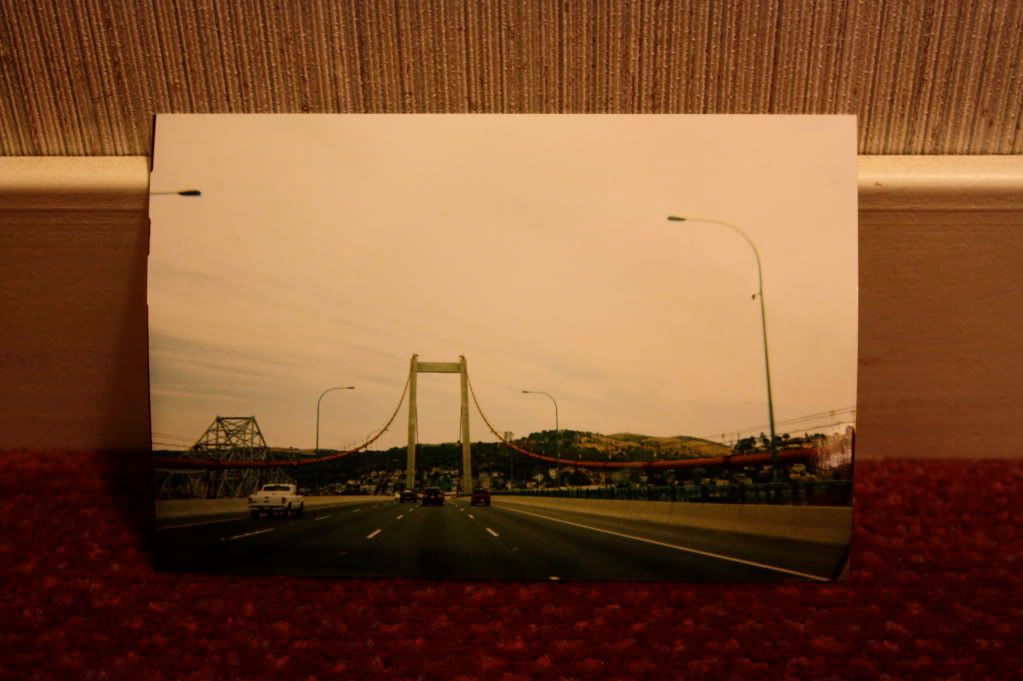 Driving into San Francisco

Out of focus perfume bottles.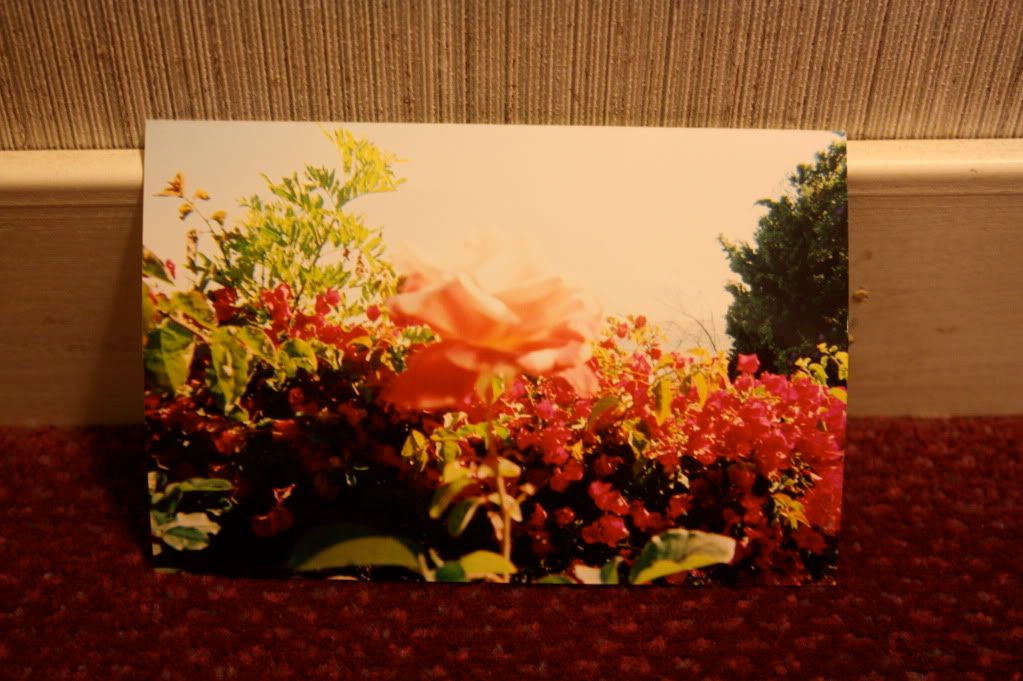 Flowers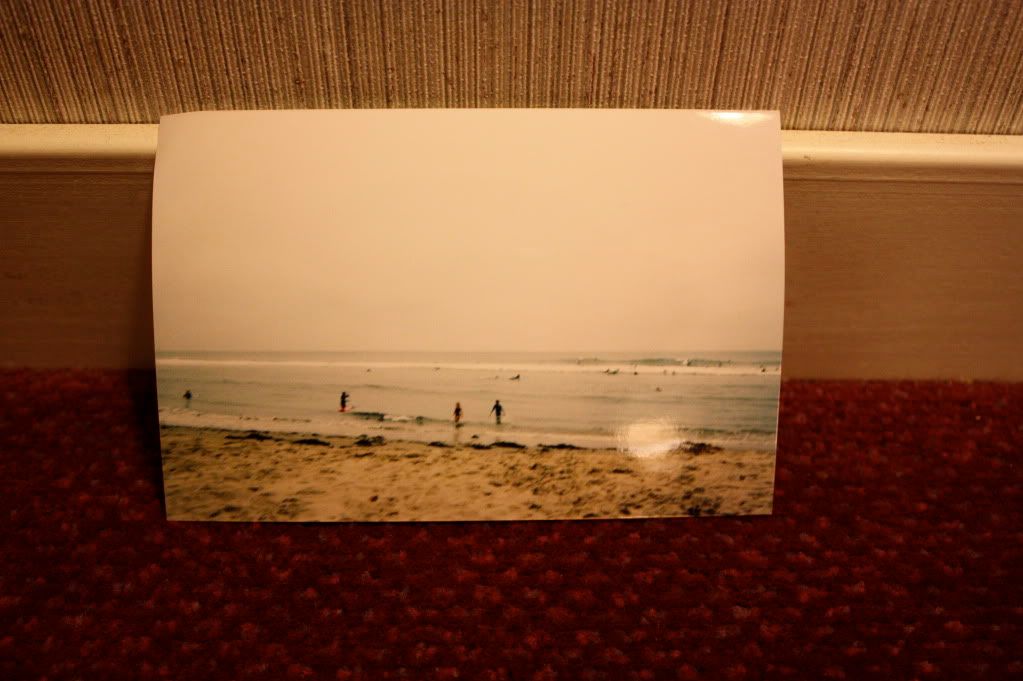 A California beach
At a party
The Pacific ocean