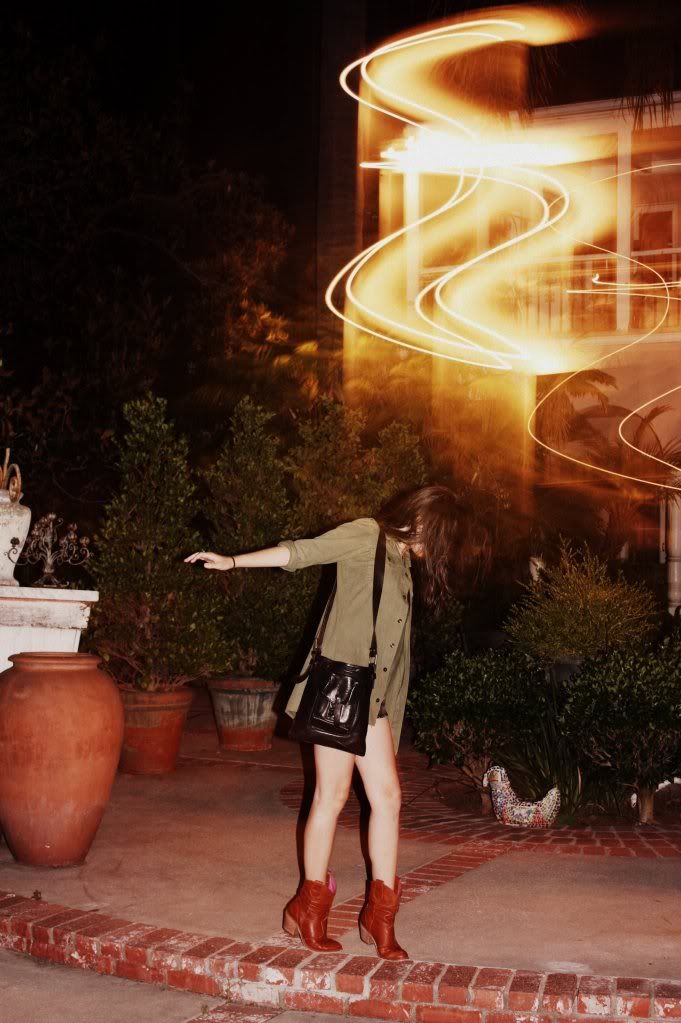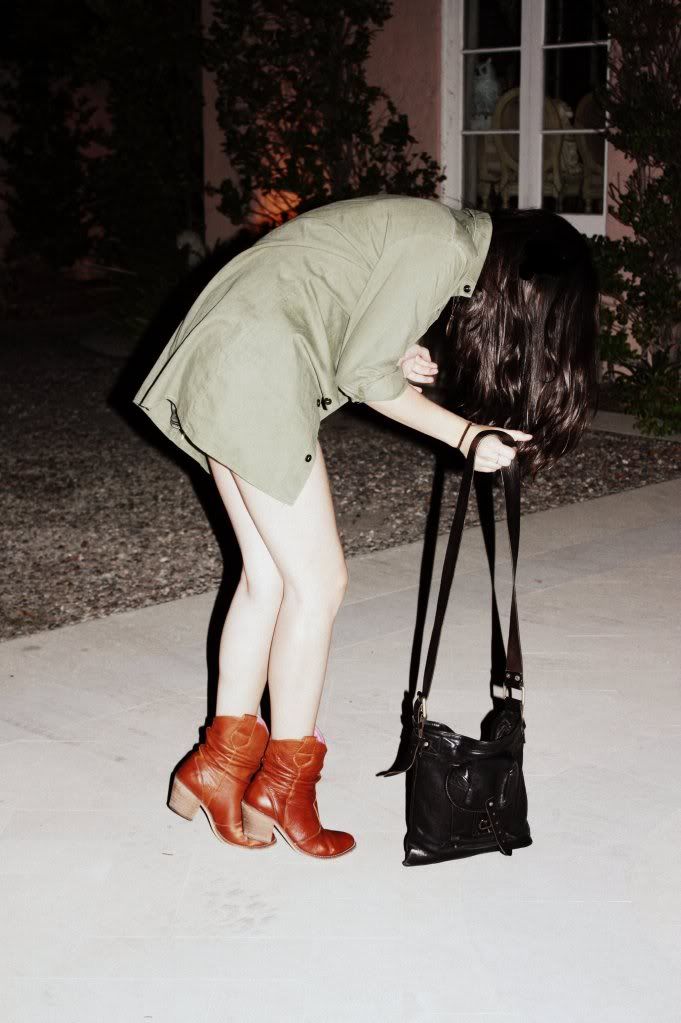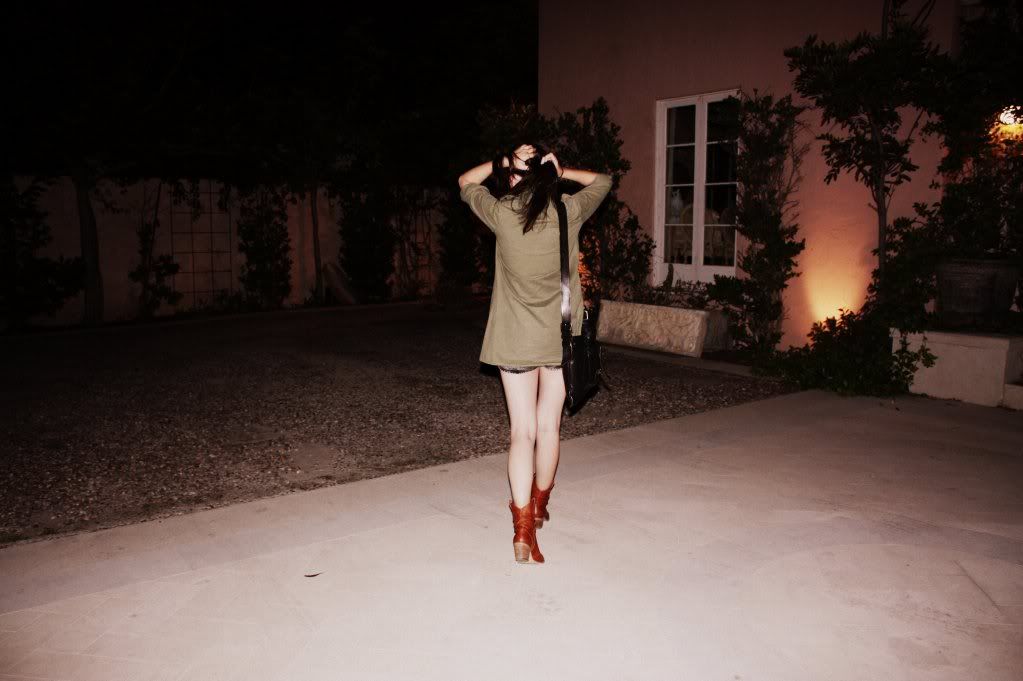 This weekend was filled with:
spiritual encounters- astrology books- texting- love for these boots- lots and lots of AA runner shorts-
a lovely encounter with a reader at the Barnes and Noble- the movie The Ugly Truth- being a photographer and getting behind the camera (finally)- crystals- swimming- laughing- sunbathing- giant waffles- enormous cravings for lemonade- first time intentionally having night shots, not because we ran out of daylight but because I wanted to see the effects- crying at the h+m- freaking awesome new men's sweater.


IVE GOT MORE TALONS.
If youve emailed me today, yesterday, the day before, whenever, and I havent responded or did respond saying there were none, email me again.

More info here.

Wearing a vintage army green jacket, my aunts dries van noten leather bag, AA uneck dress, AA runner shorts, Jeffrey Campbell boots.