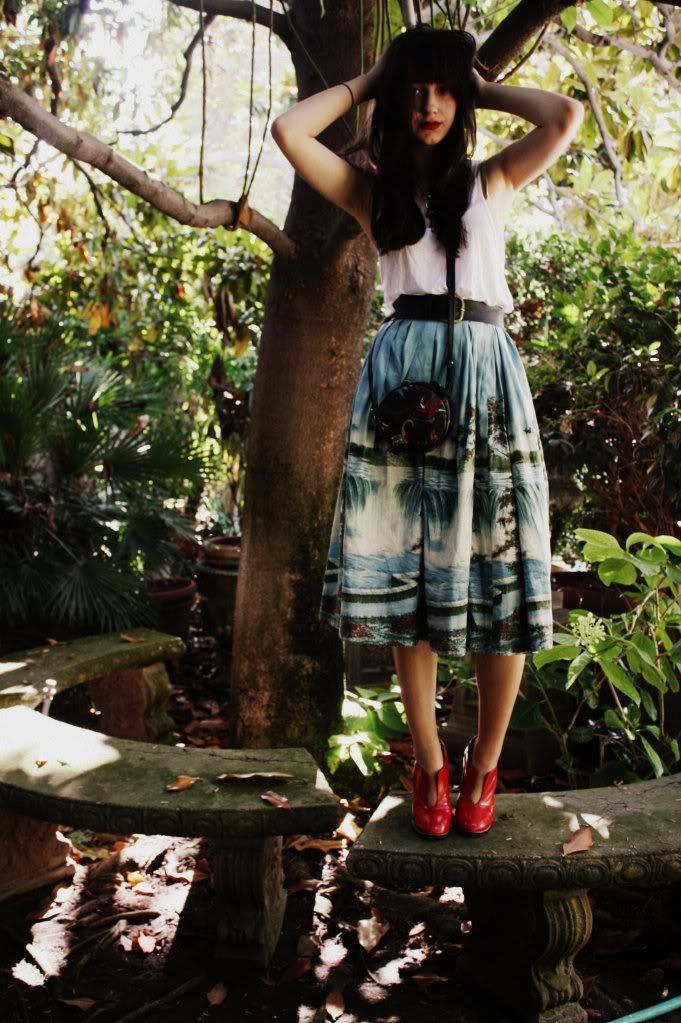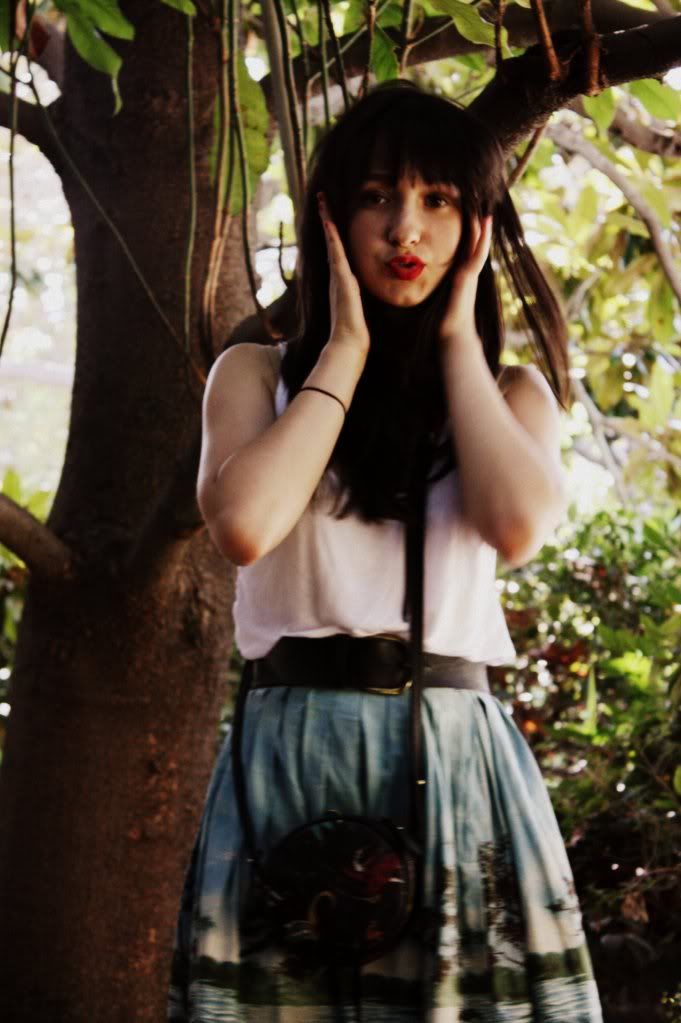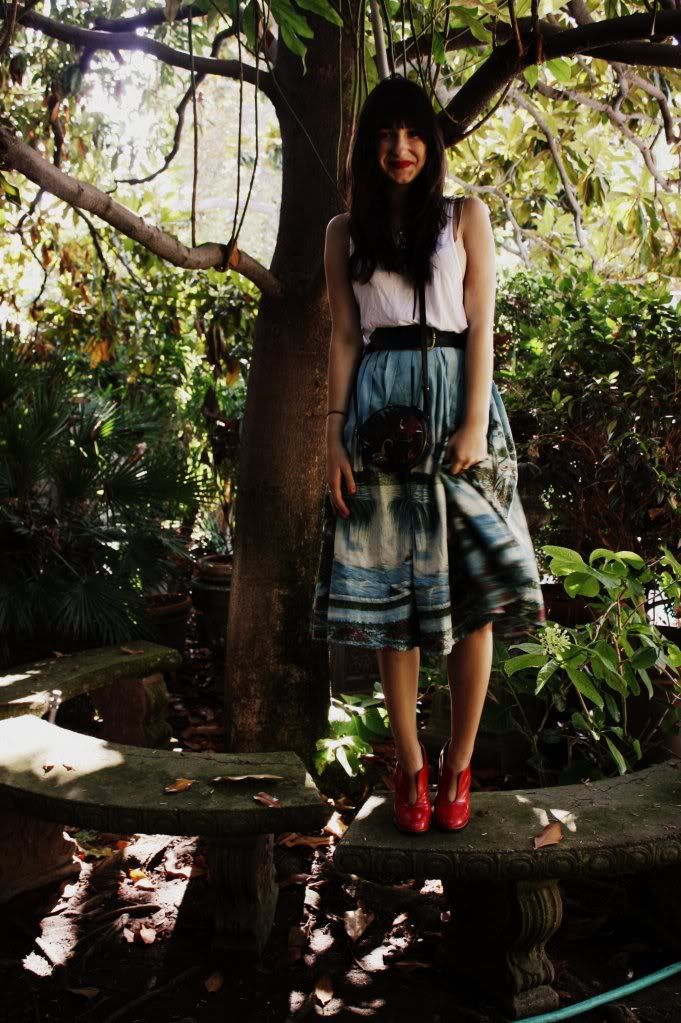 I cant tell you how much I love the length of these skirts. Ive been wearing them a lot lately, they make me feel so feminine. I love the print on this one. Very summer.
Fun game! Name the band who sings my title song.
Im
going
to do the Q+A post. I promise. I
will
do it. When? Im not sure. I need to find the time.
Vintage skirt, american apparel tank top, vintage belt, vintage bag, Chloe wedges.