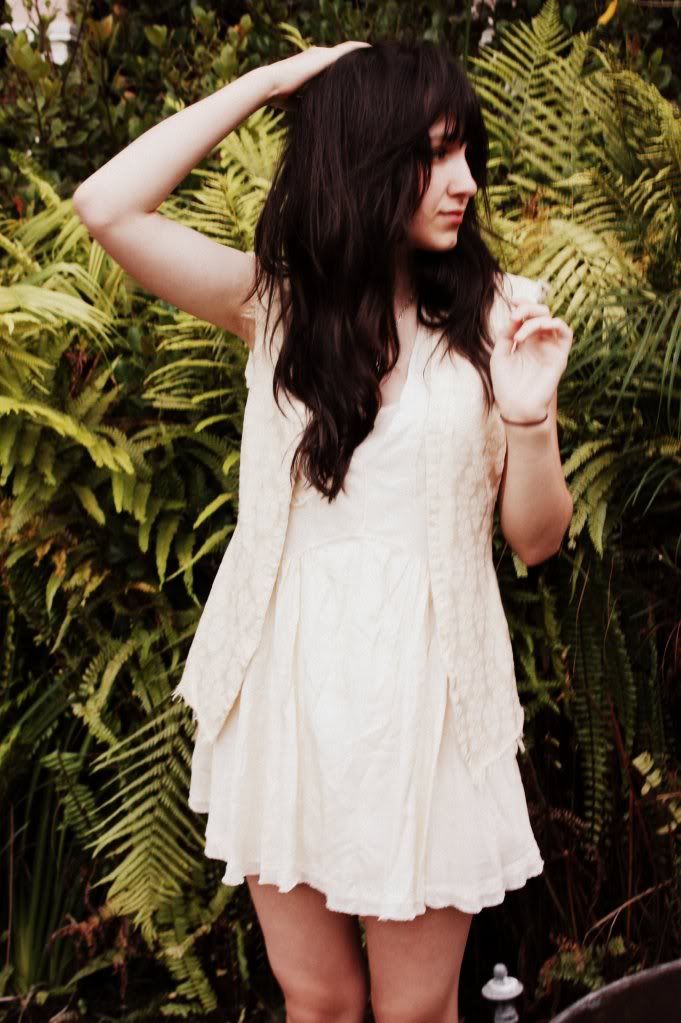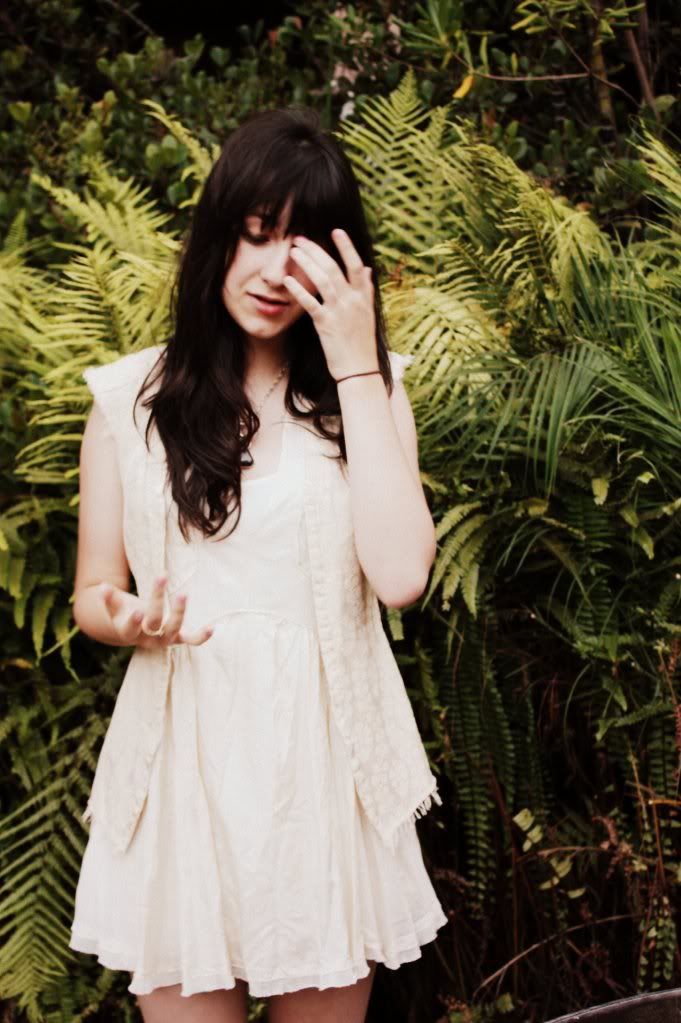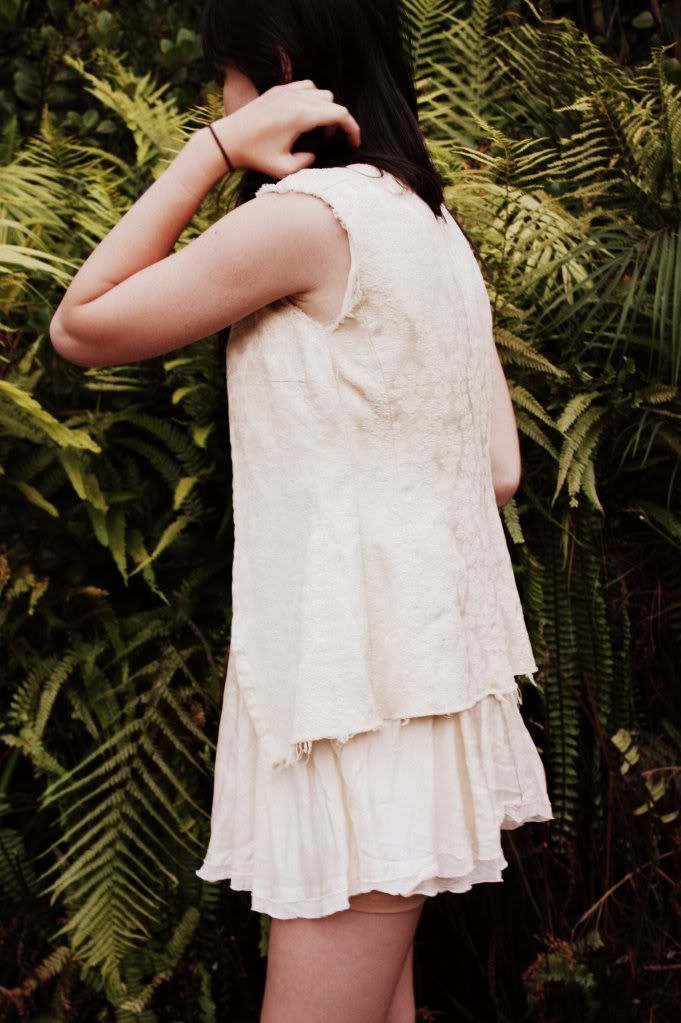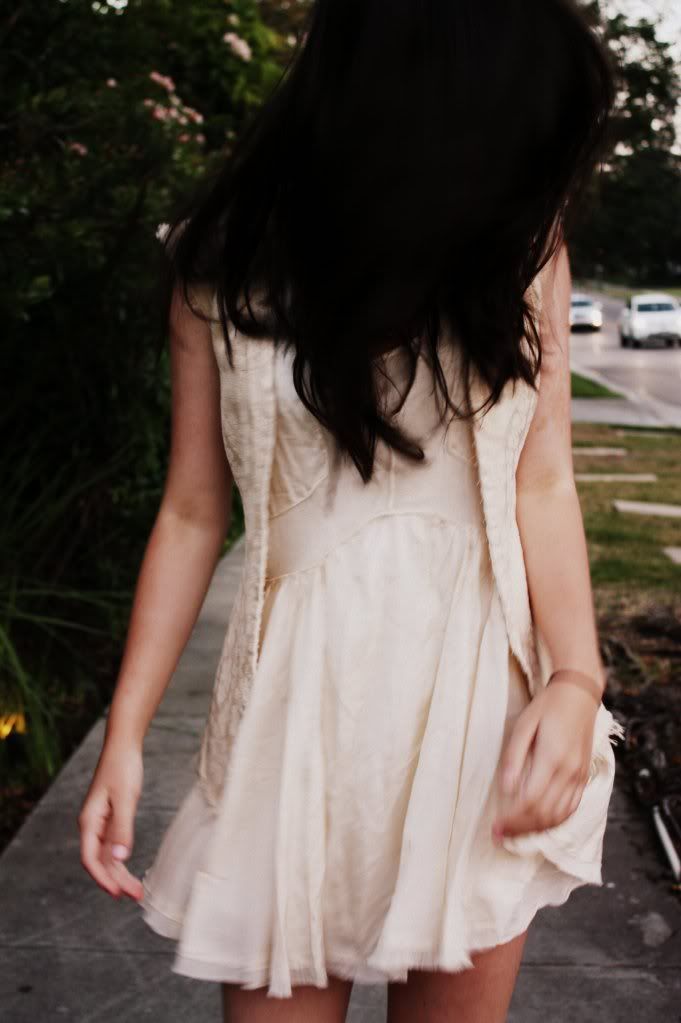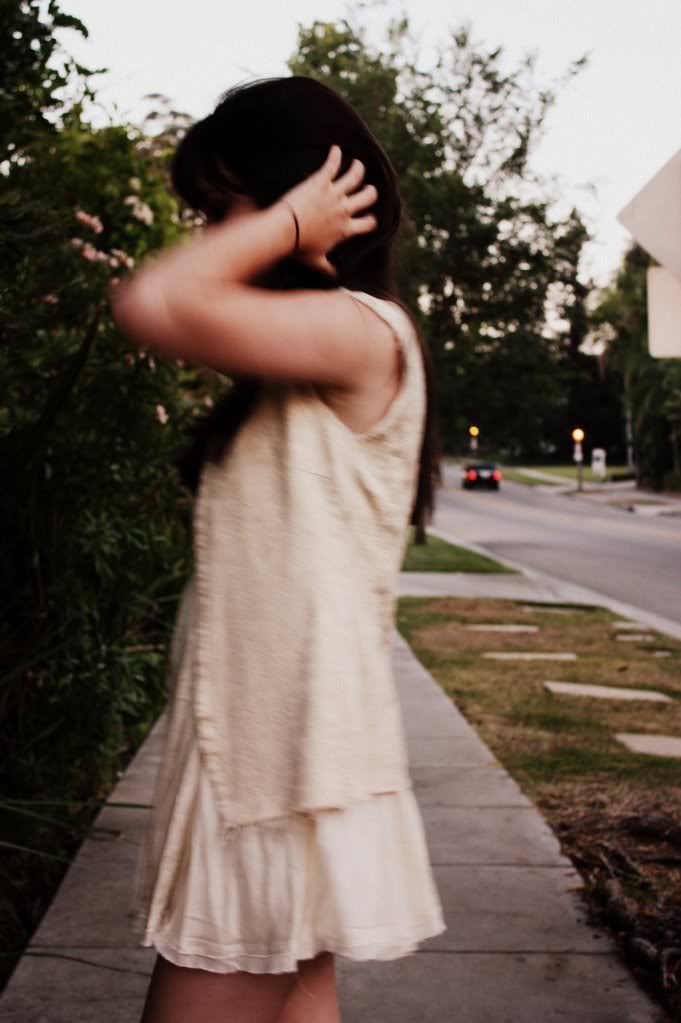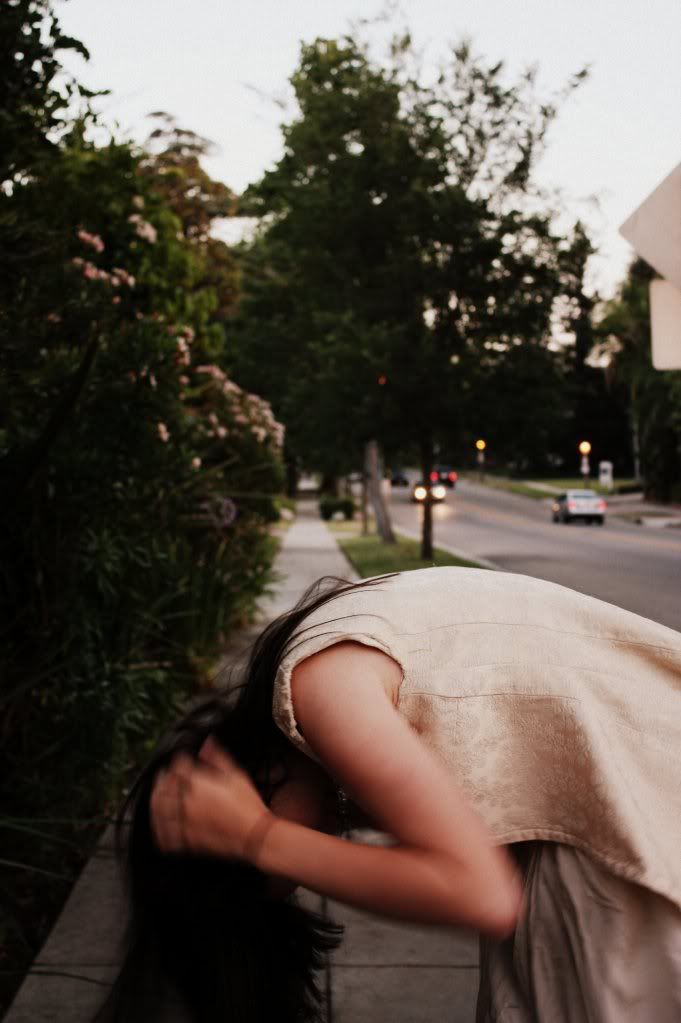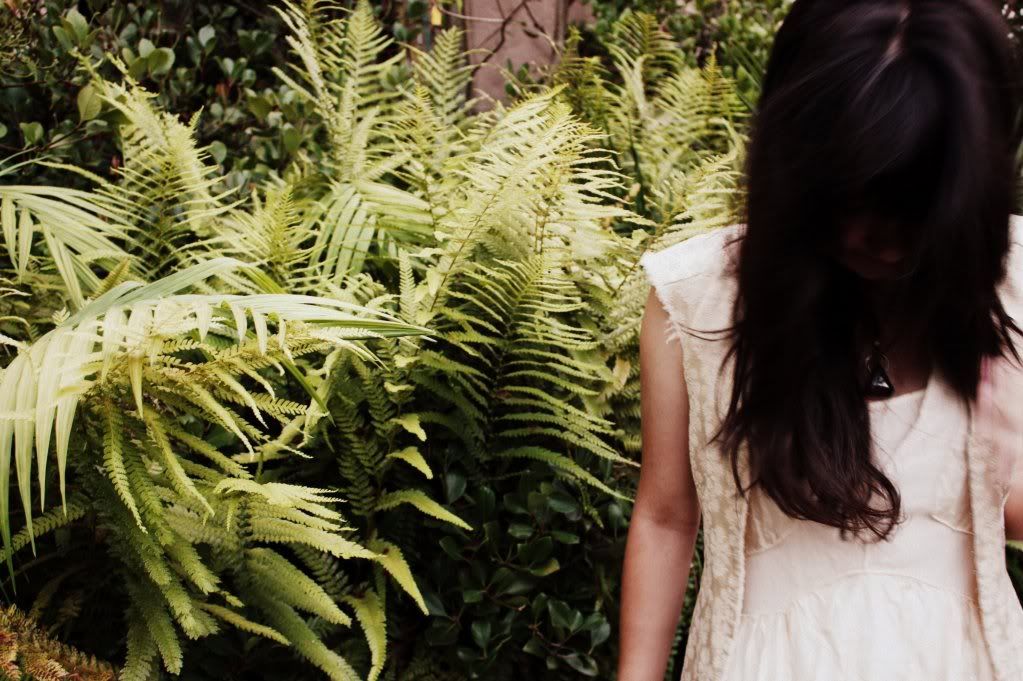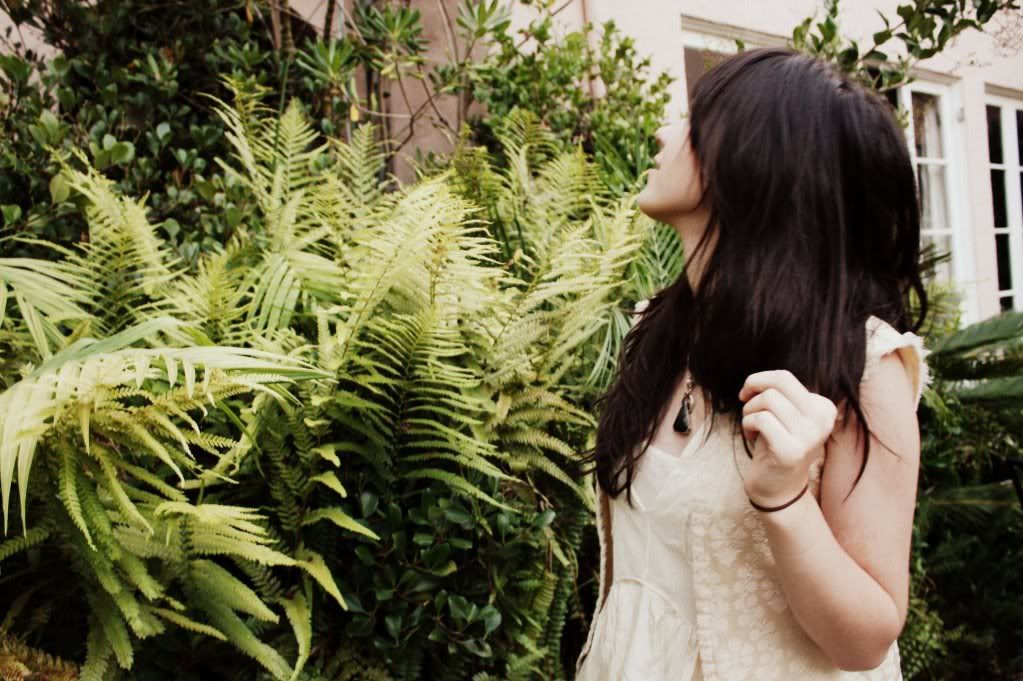 This outfit kind of looks like all one piece but there are actually three different pieces here. I was inspired by all the cream layering that was going on in a lot of Spring 2009 shows.
Its been so hot lately Ive barely had any time to think let alone get dressed in a somewhat decent way. Ive learned that silk is not the greatest material to help you breathe in the summer heat.
Wearing a Dries Van Noten brocade vest (its my aunts), American Apparel nude bike shorts, and two silk dresses.