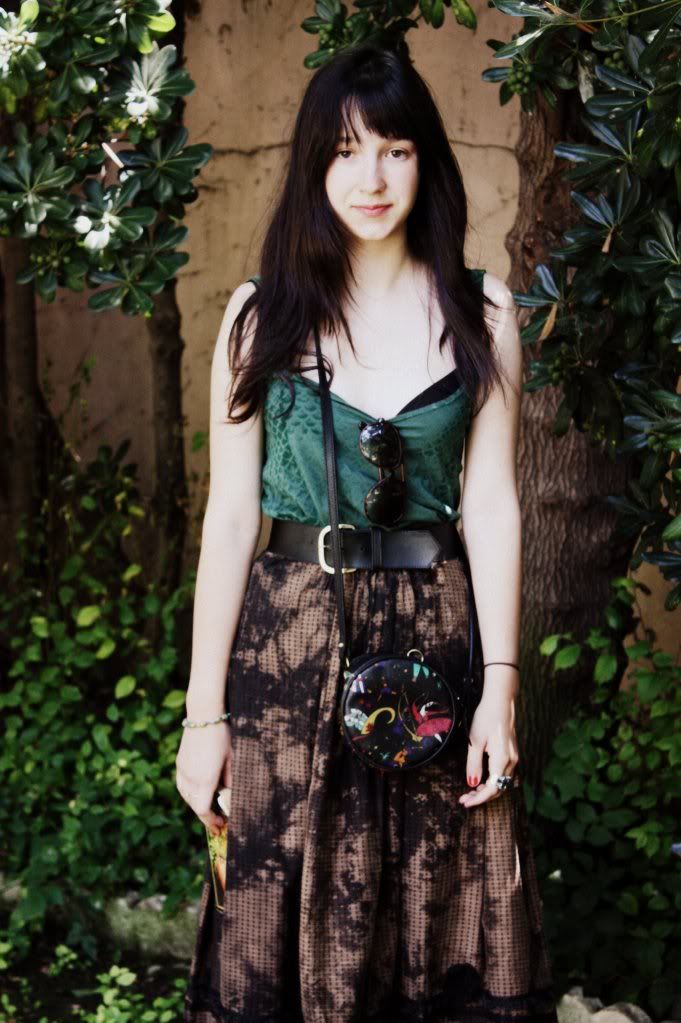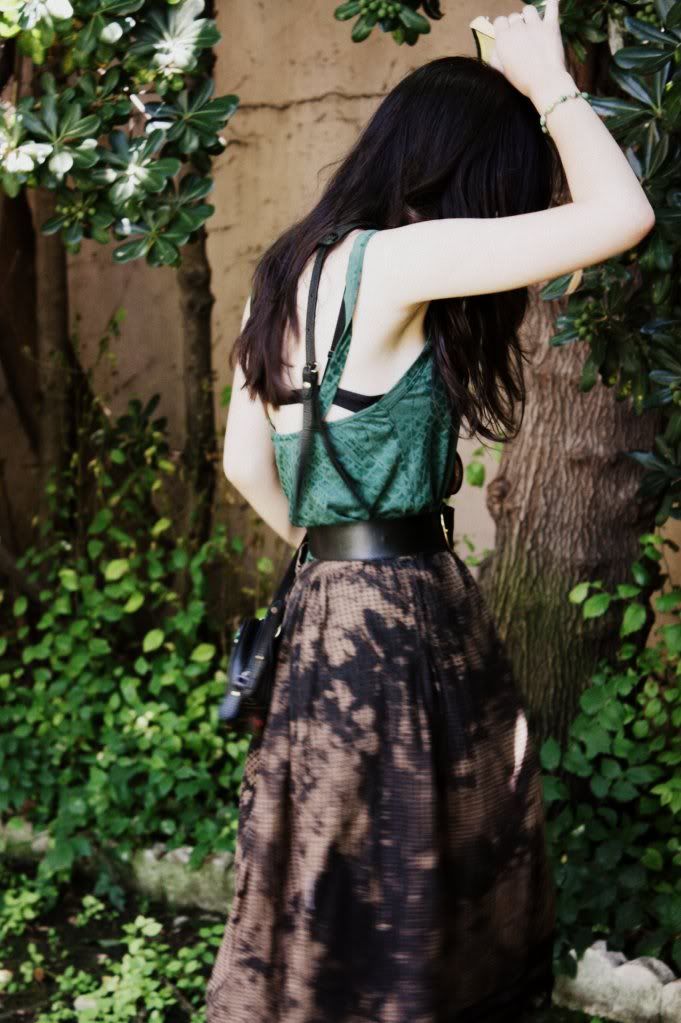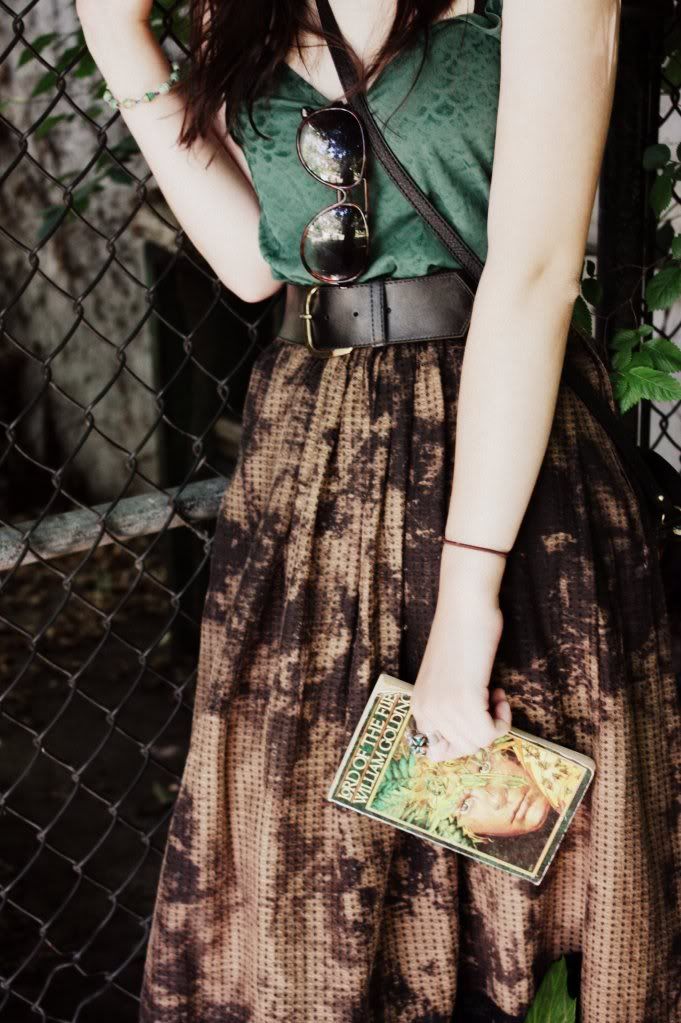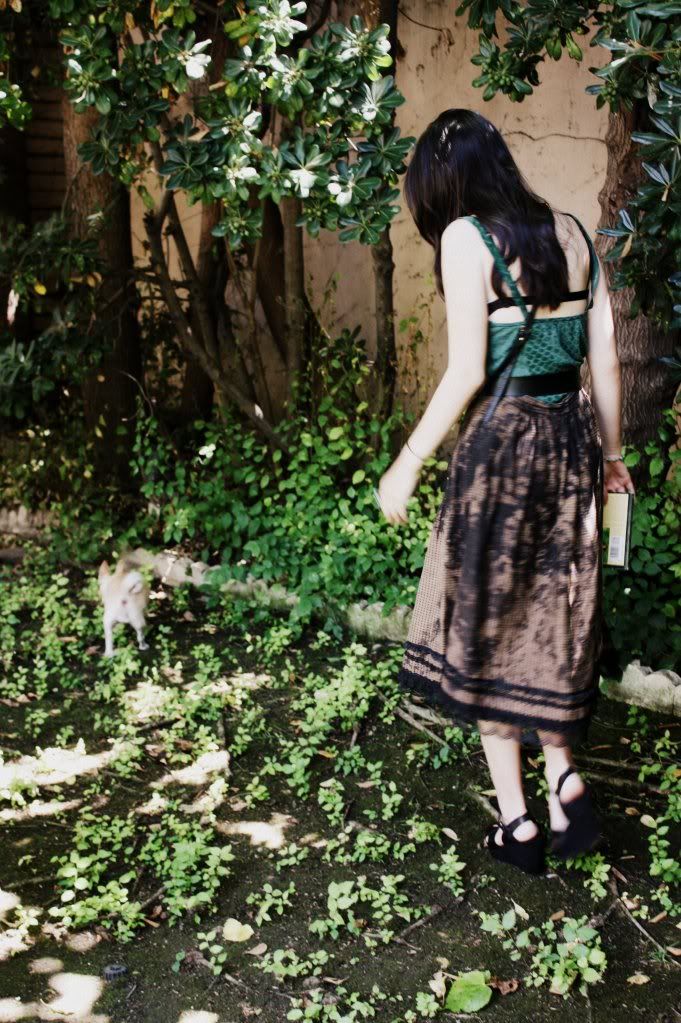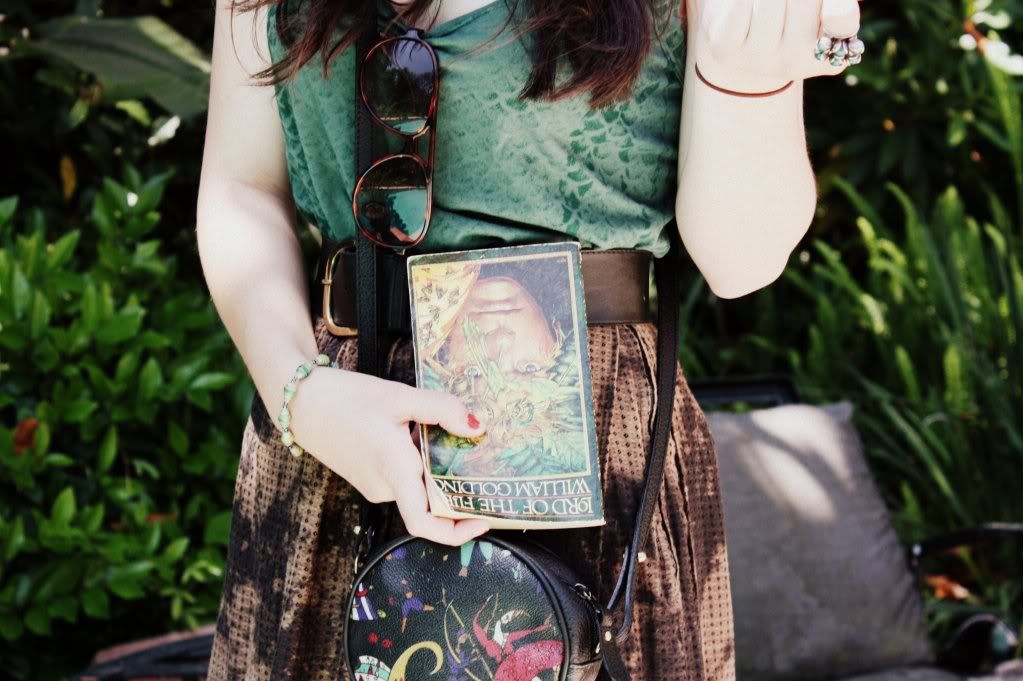 This skirt reminds me of something dramatic and slightly scary like when the moon eclipses the sun.
I like the fact that I paired the skirt and tank top- both items that hold completely different patterns- together and formed something that seems a bit cohesive... at least in my mind.
photo credit- cousin
Vintage skirt, Chip and Pepper dress worn as tank, Marc by Marc Jacobs sunglass aviators, vintage belt, vintage bag, Steve Madden wedges and Lord of the Flies Book.