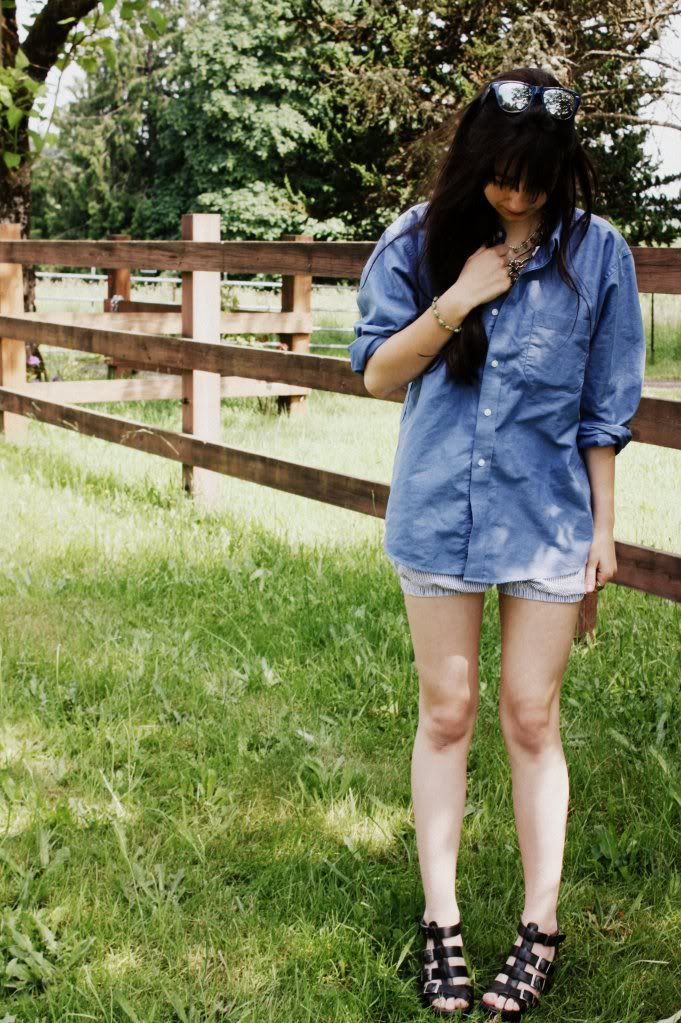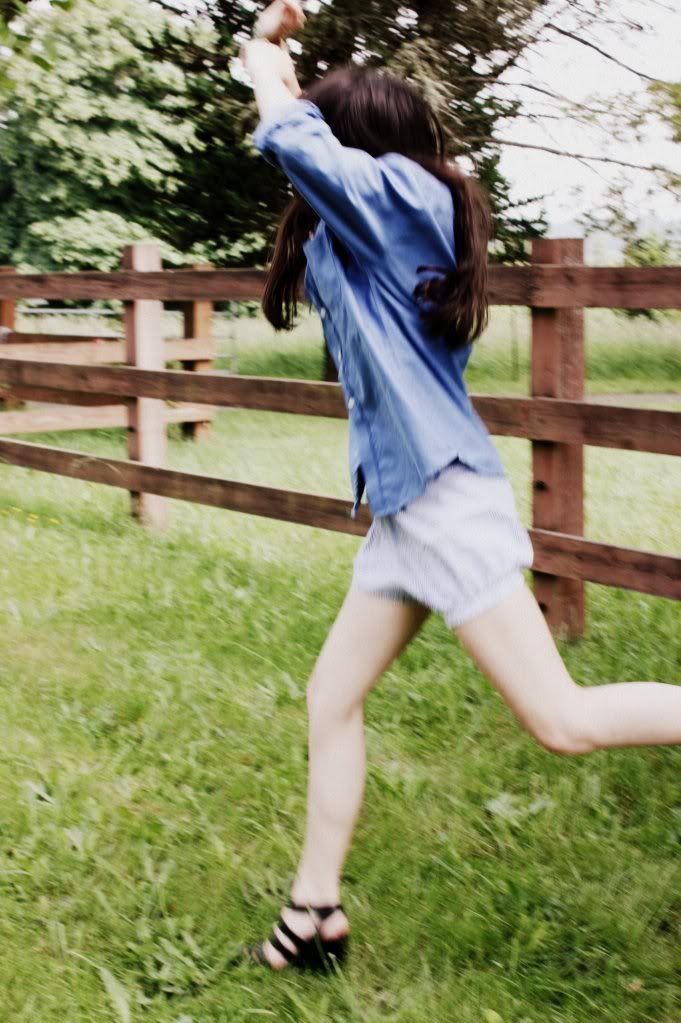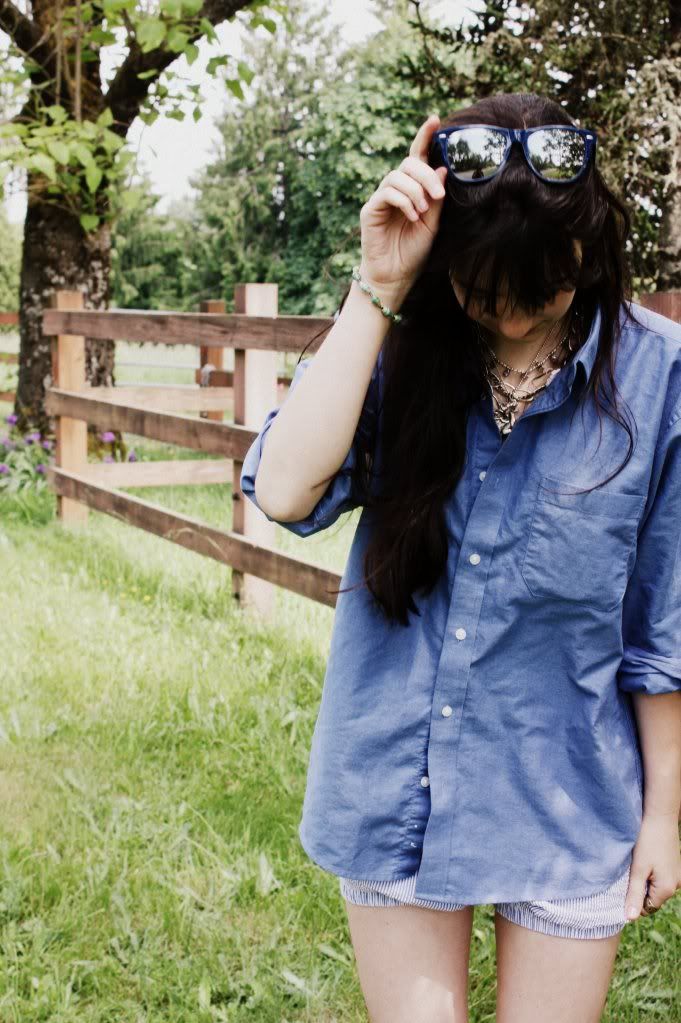 Did I mention I love denim? Did I mention I love denim button ups? Did I mention that now Im mentioning those two facts?
New shoes. I love the fact that they look like
these
Cynthia Vincent wedges, but also that they were $22 with the discount we got at the shoe store. Take that fellas. Dont say Im not a bargain shopper, because I am.
Wearing thrifted denim buttonup, AA bloomers, Forever 21 glasses (which I cant find online, sorry!), and black buckle up wedges by Fergie.