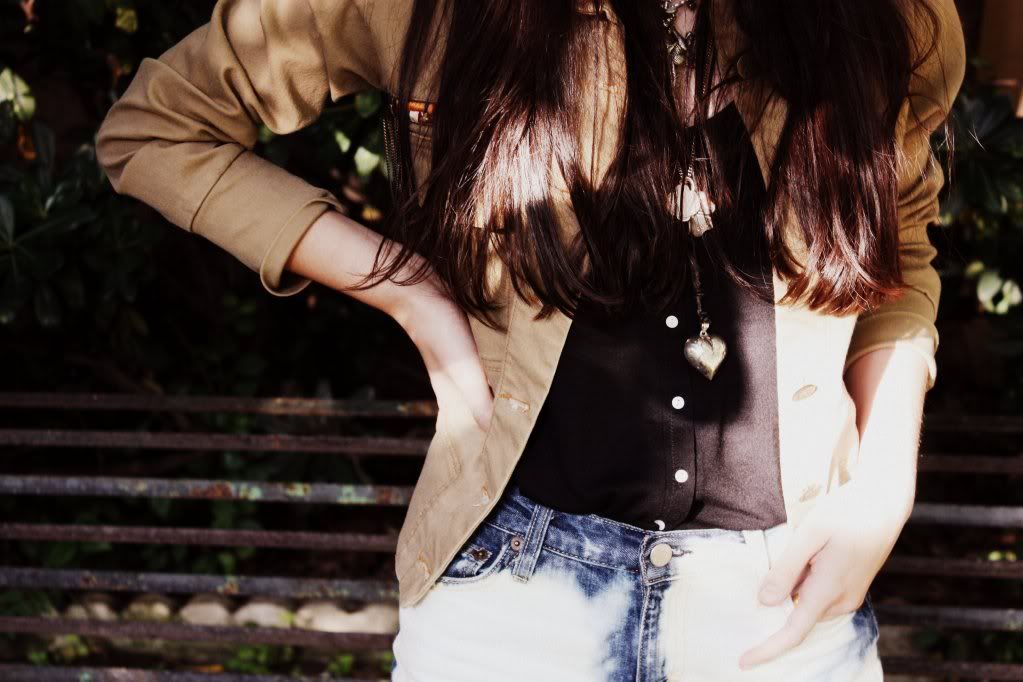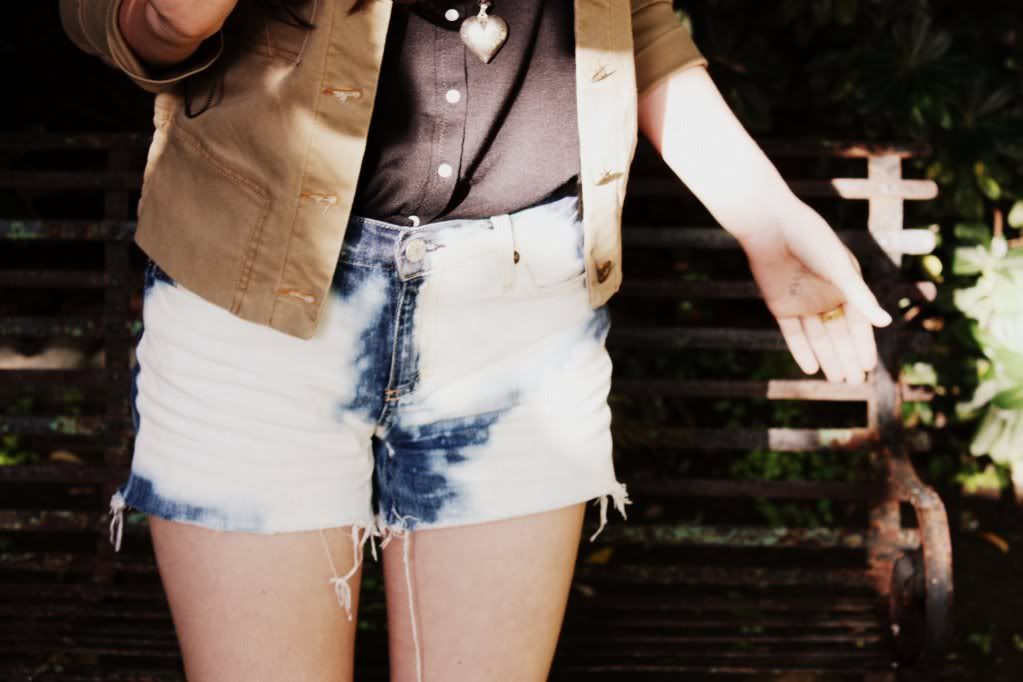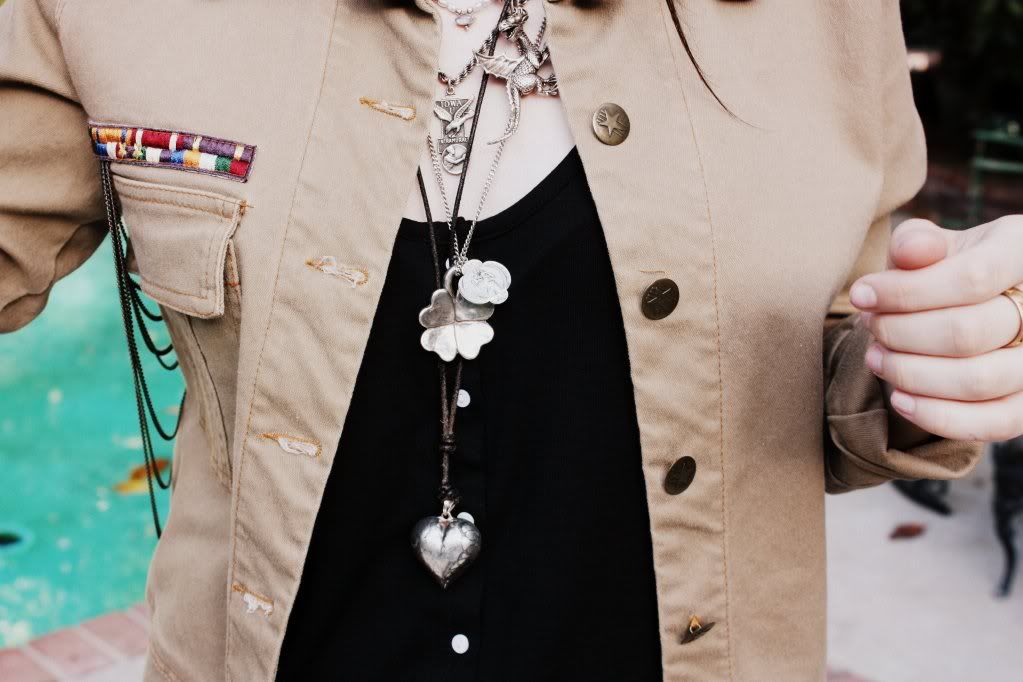 Picked up this gorgeous 80s faux army jacket with chains extending from the front to the back at the Crossroads on Melrose Ave today. Seriously. Its the best khaki jacket I have ever laid my eyes on.
These bleach shorts (besides bike shorts) are my new alternative for the basic denim cutoffs. Absolutely beautiful and darling (and also one of my favorite twitter friends!)
Niviarsiaq
made these shorts for me. She bought them at Goodwill (except theyre Jcrew!) and painted the bleach on or something. She did a fantastic job either way. I love them. Thanks sooooooooo much lady!
Shorts- handbleached jcrew by
Niviarsiaq
Tank- Topshop
Jacket- vintage
All necklaces- vintage or gifts