I liked a couple of Resort collections this year, but these two really caught my eye.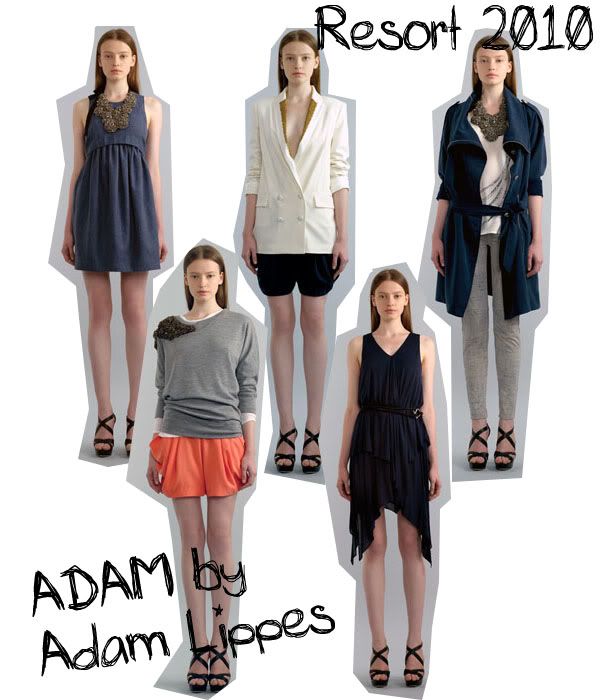 Again ADAM by Adam Lippes makes an appearance on my blog. So shoot me. Adam Lippes' garments are freaking
wearable
, man. I loved how ADAM had denim in it. It was a really dark navy fabric that caught my eye. I basically died over the sweatshirt with the detailed shoulder (seen above in bottom left corner). Actually, I gasped when I saw it. No truly, I
gasped
, because it perfectly blended being casual (sweatshirt material) with making it seem as if you had some edge of sophistication in what you wanted to wear (detailing), and that it just wasnt
another gray shirt.
Truthfully, if I had to pick one item I would want to wear for the rest of my life in this collection, it would be the absolutely stunning off-white blazer (show above in the middle.) I love the gold on the lapel and the absolutely basic-ness of it that made it seem like you could wear it with literally
anything
.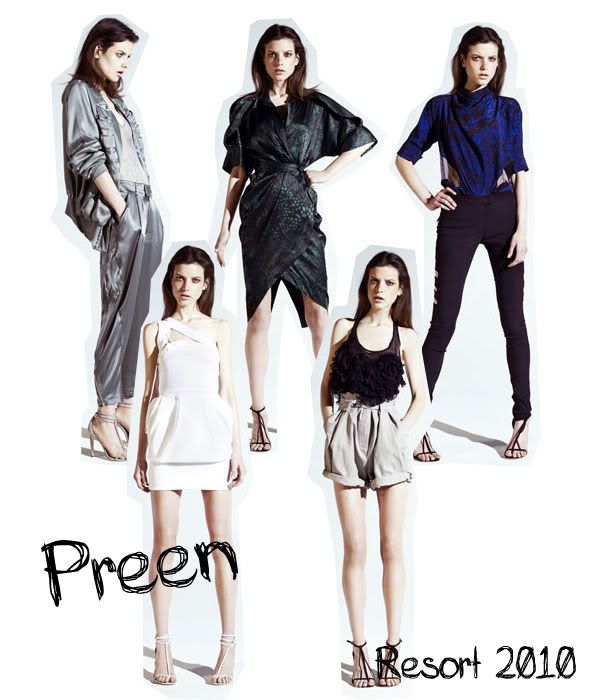 When I first saw Preen I immediately liked it. The outfit in the bottom right corner actually blew my mind. It was so simple but I completely adored it. The cuffed shorts, black ruffled tank top. Perfect. The rest of the collection seemed to play tribute to the 80s and being rocker/glam chic. The- Im actually guessing at the material- gray silk jacket and trousers blew my mind, and I loved the batwing, avant garde, origami-like, green and black dress. The item I would want in this collection? Those khaki cuffed, high waisted shorts. Yum.

What were your favorites?