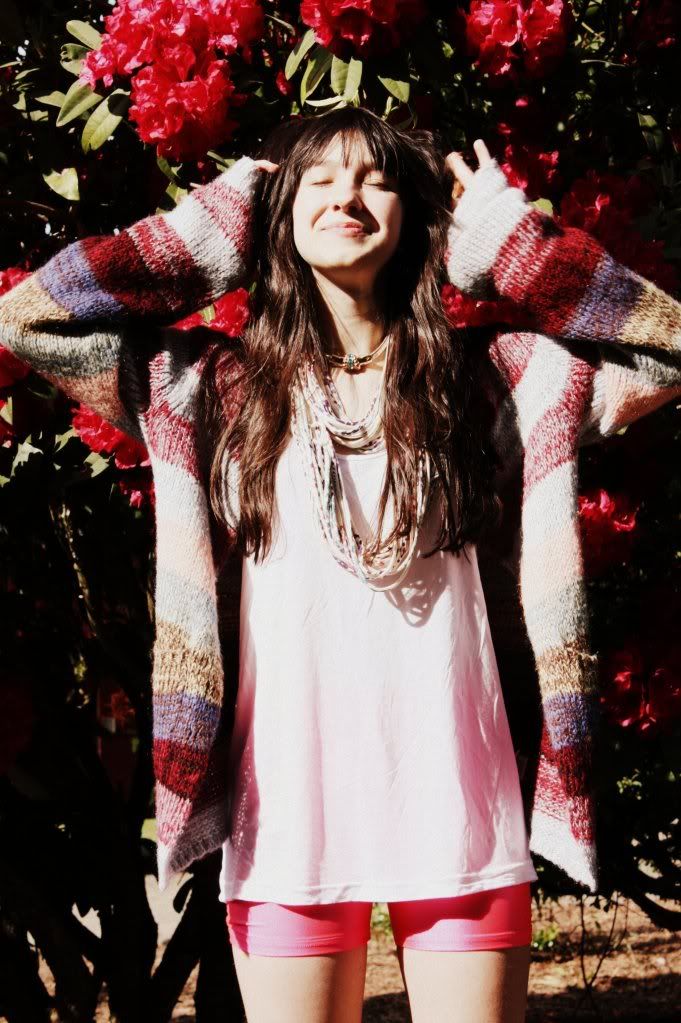 School is out. Say whaaaaaaaaaaaaaaaaaaaaaaaa?
In the next couple of weeks Ill be in San Francisco and New York. I hope they will be filled with exciting adventures. I cant wait for summer to
really
start. I heard about this thing in California where Lucky Brand is celebrating new artists and musicians and what not, its called
Lucky Brand Neighborhood Social
. The program will debut at the Santa Monica, California Third Street Promenade Lucky Brand store on Sunday, June 14th from 3p.m.-7p.m and Bat for Lashes will be there playing music! Sounds fun. Im pondering on going...
This is my new easy "throw it on and go" outfit.
Neon bike shorts + loose white tank= complete and utter happiness.


Wearing an absolutely amazing Necklush cowl/scarf, AA tank, Urban Outfitters sweater, vintage 40s necklace, and AA bike shorts.