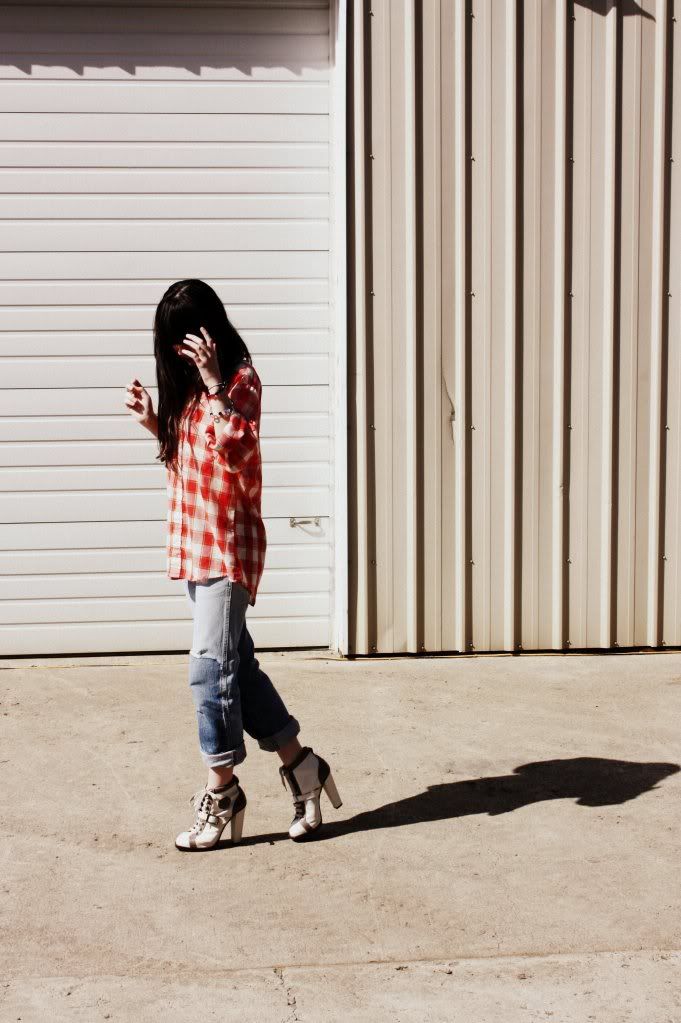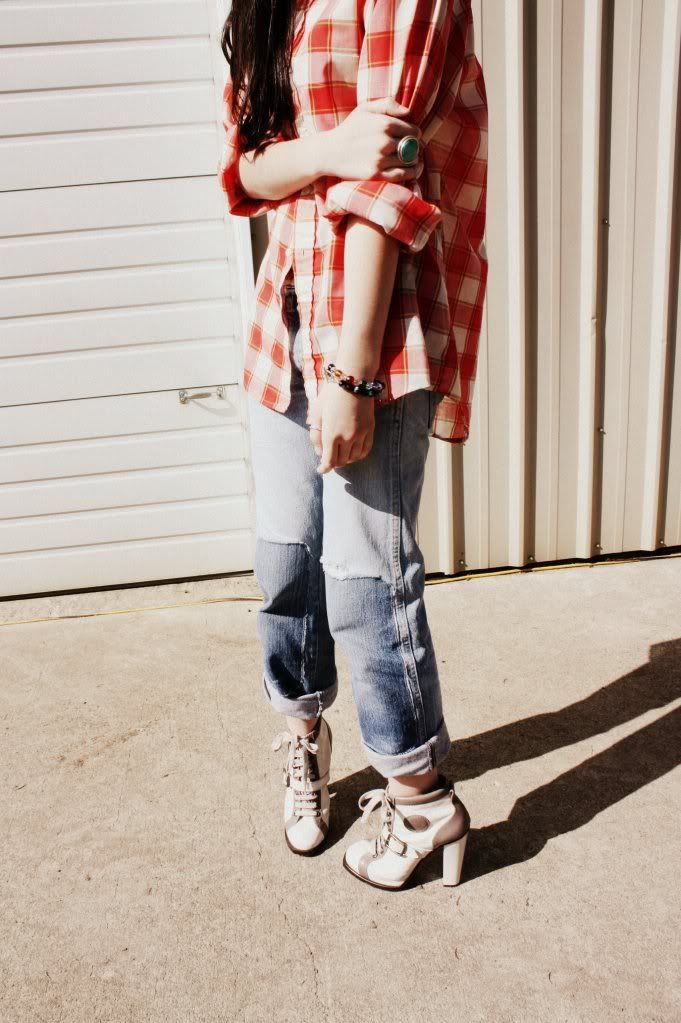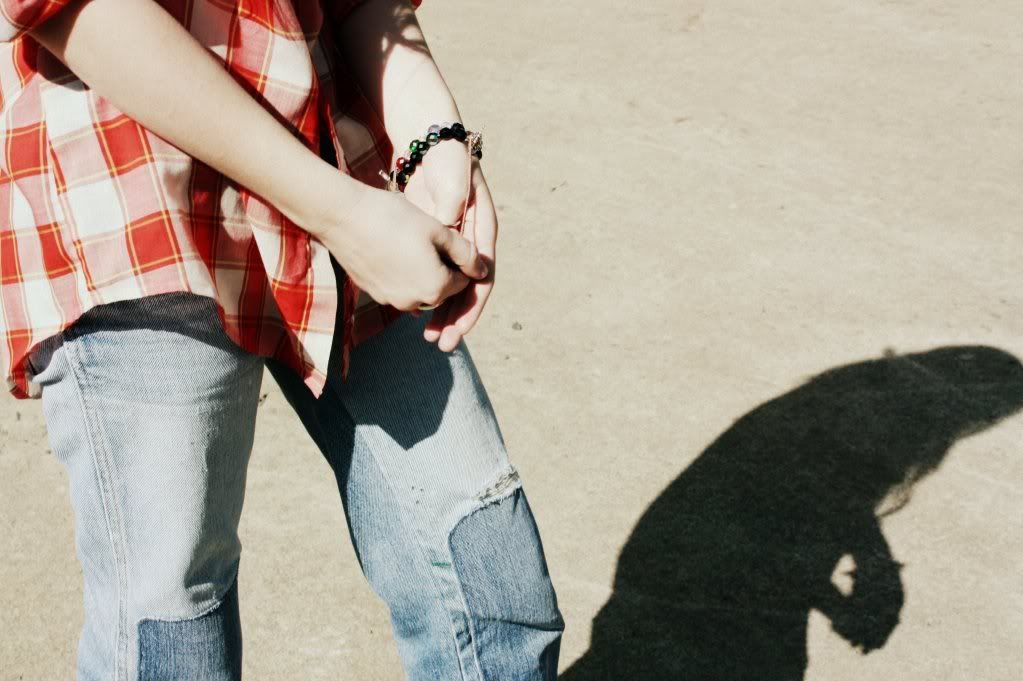 I decided to play down the fierceness of these boots by pairing them with boyfriend patched jeans and a plaid mens shirt. I am young, after all, no need looking older than I am.

The bracelets Im wearing are feng shui and are supposedly designed and color-coordinated to make me take charge of any room or group that Im leading. Kinda cool, huh?

Wearing vintage mens shirt, vintage jeans and marc by marc jacobs boots.