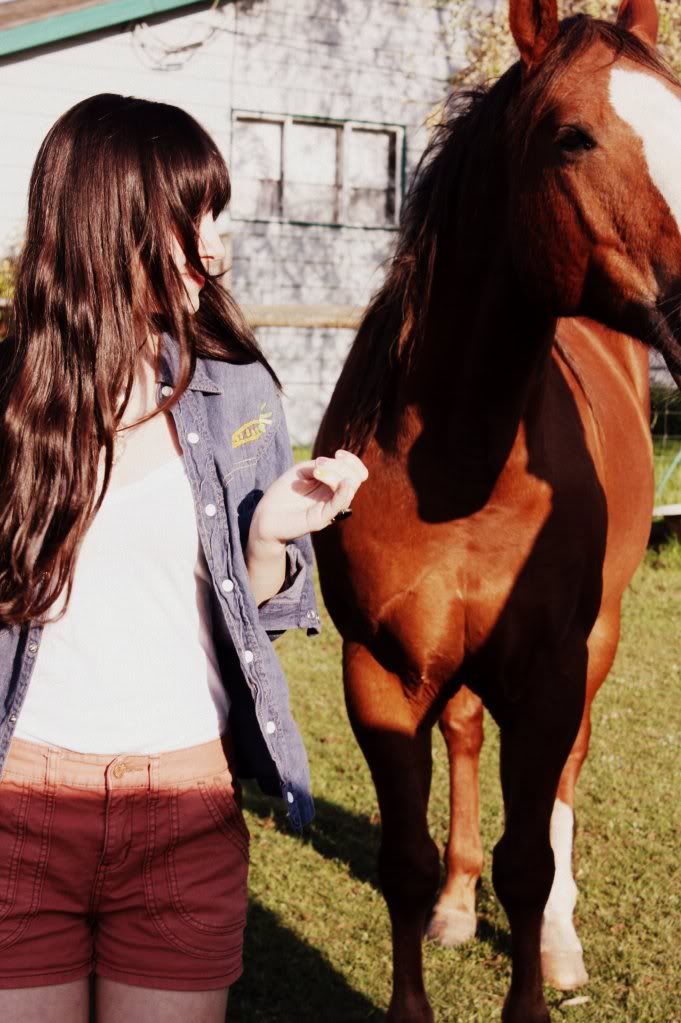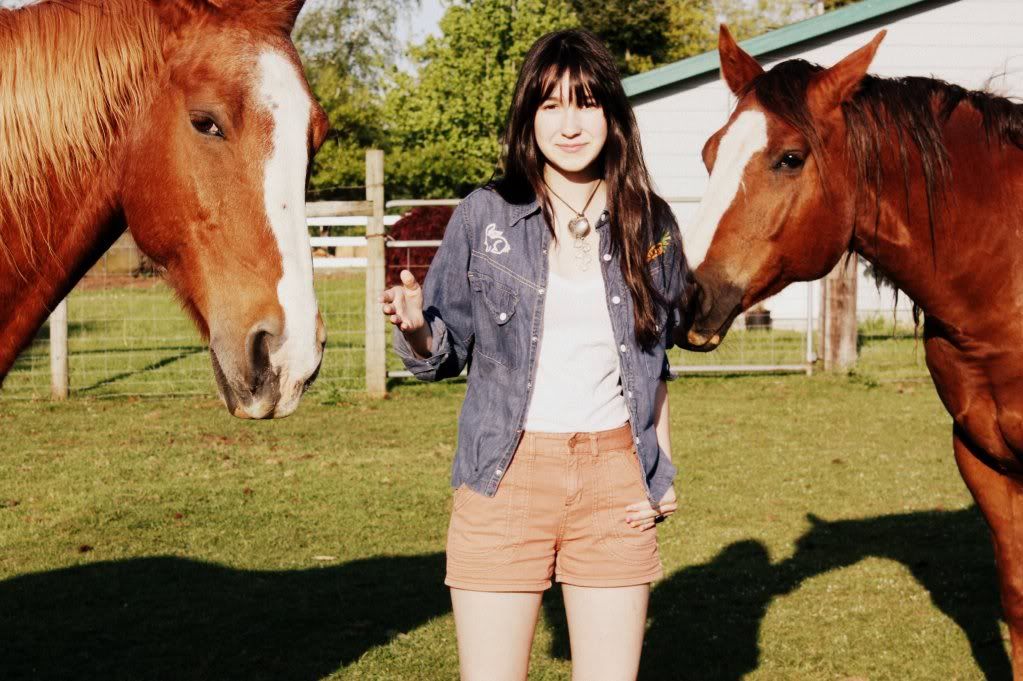 I thought Id try to get a picture with my neighbors three horses. Kinda worked, didnt it?

This denim jacket has been in the back of my closet since I disowned it in fourth grade, but I fished it out a few days ago and apologized profusely to it for abandoning it so long. I havent looked back since. It has these gorgeous details from the 70s on it of a bunny, a carrot, and a sunset on the back.

Vintage denim jacket, random white tee, UO shorts.