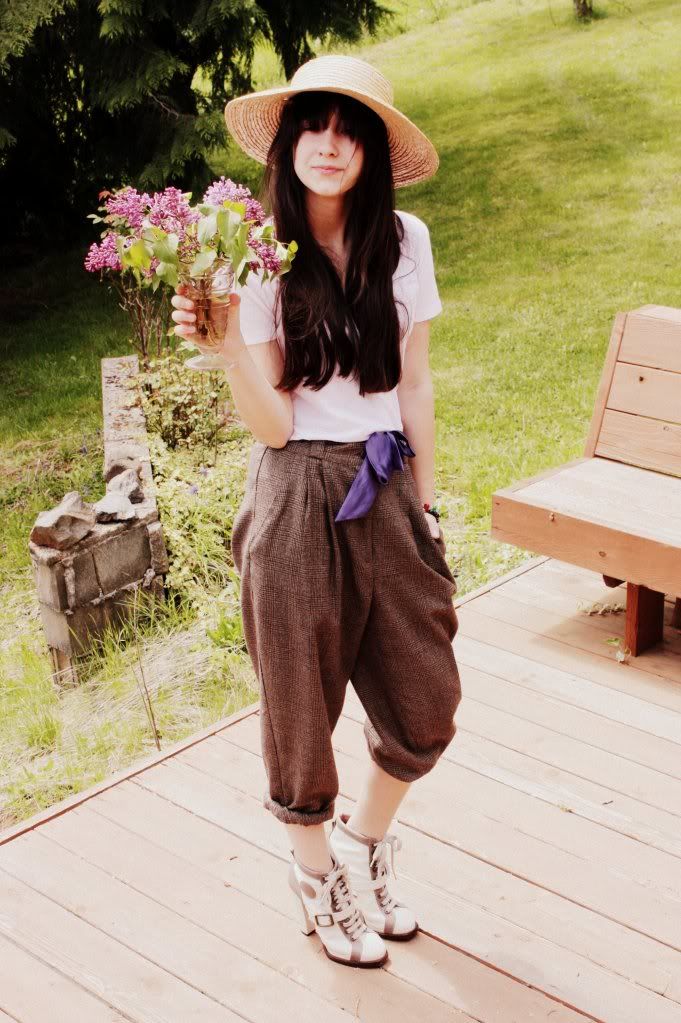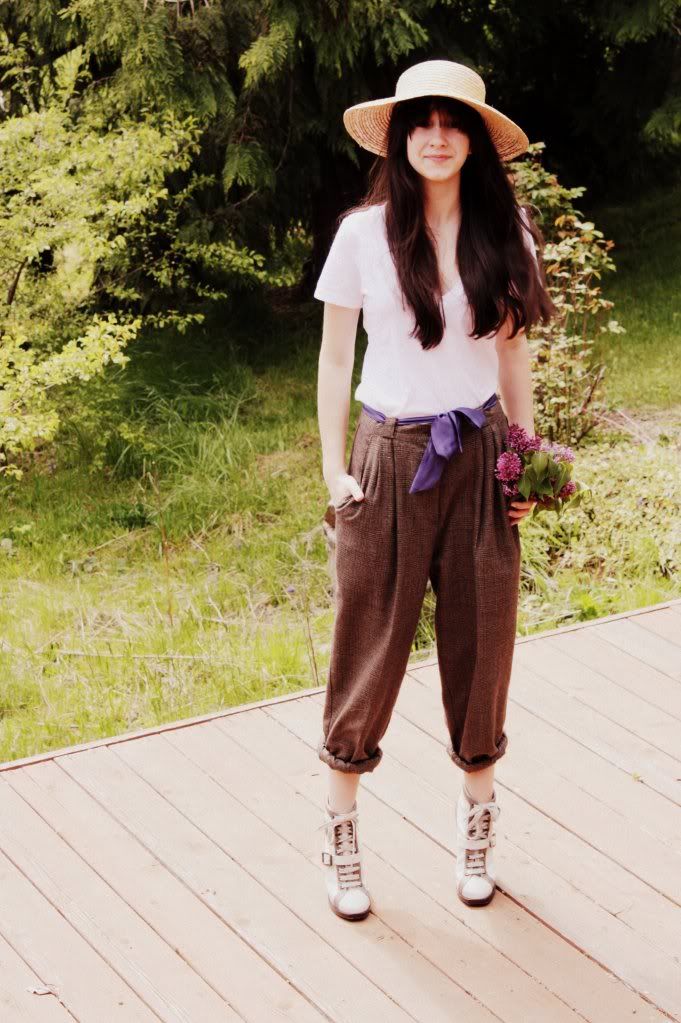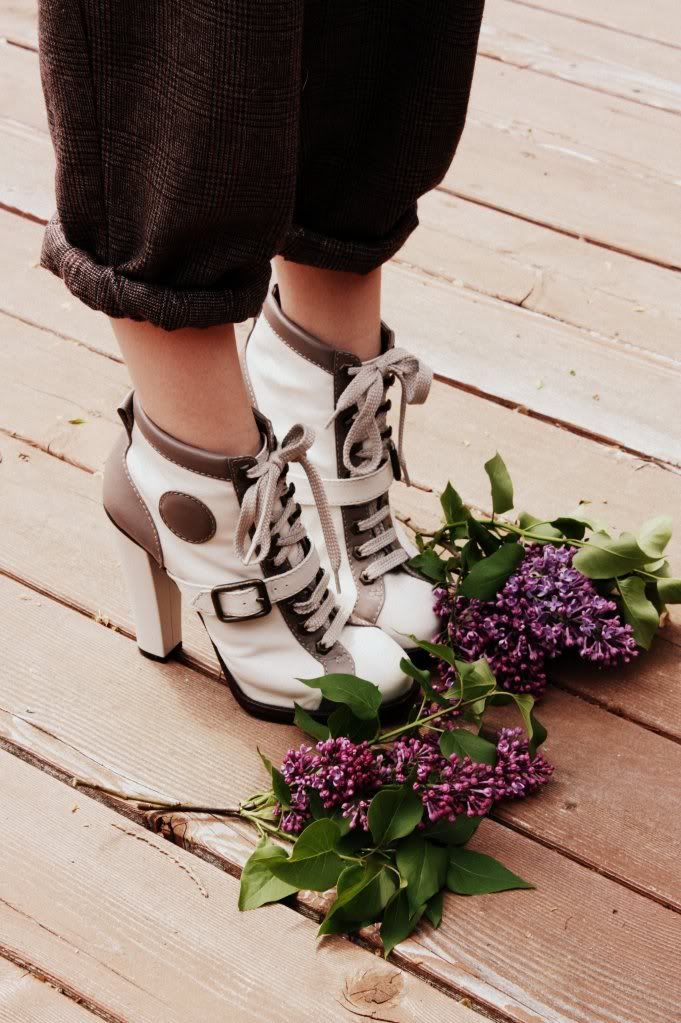 Look ma, no black bar!

My mother decided that when I turned fourteen I didnt need to have the bar across my eyes any more, and while Im not abandoning my privacy companion fully, here are kinda(darn you bangs) my eyes!
For those of you wondering, these heels are sort of uncomfortable, but Im looking to get some Dr. Scholls to work that out.
Wearing vintage pleated pants, gap white tee, satin purple ribbon (as belt), and M by MJ heels.