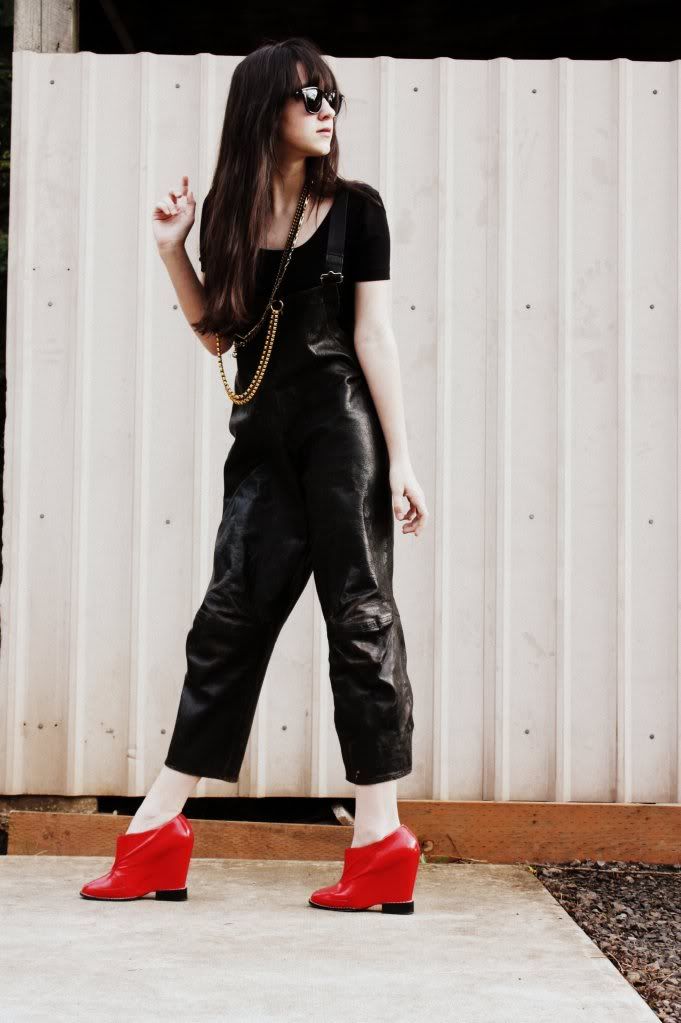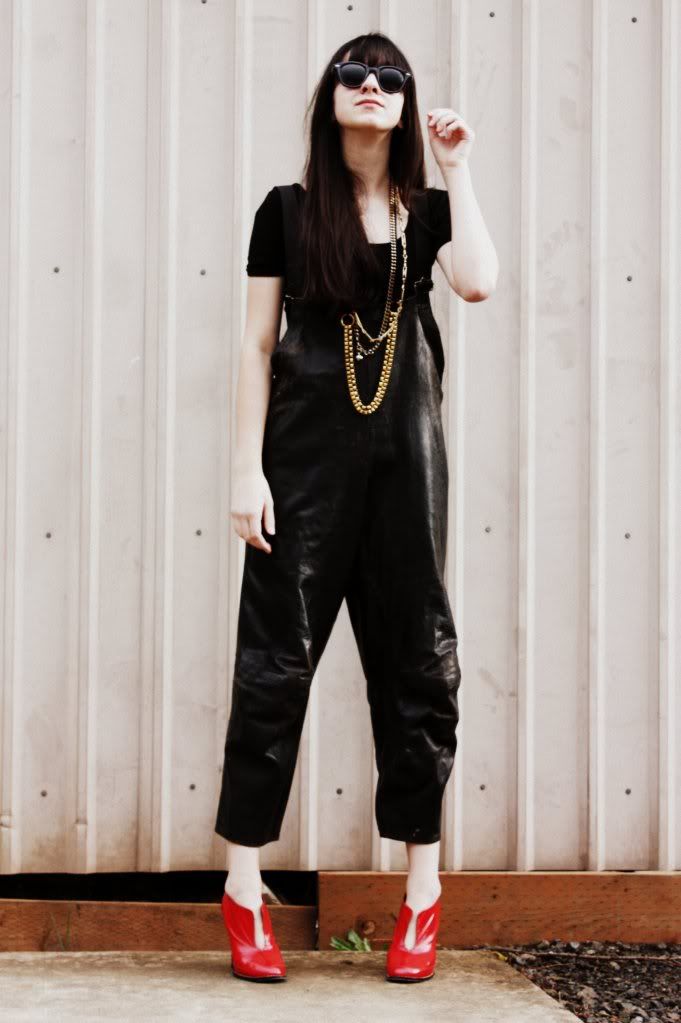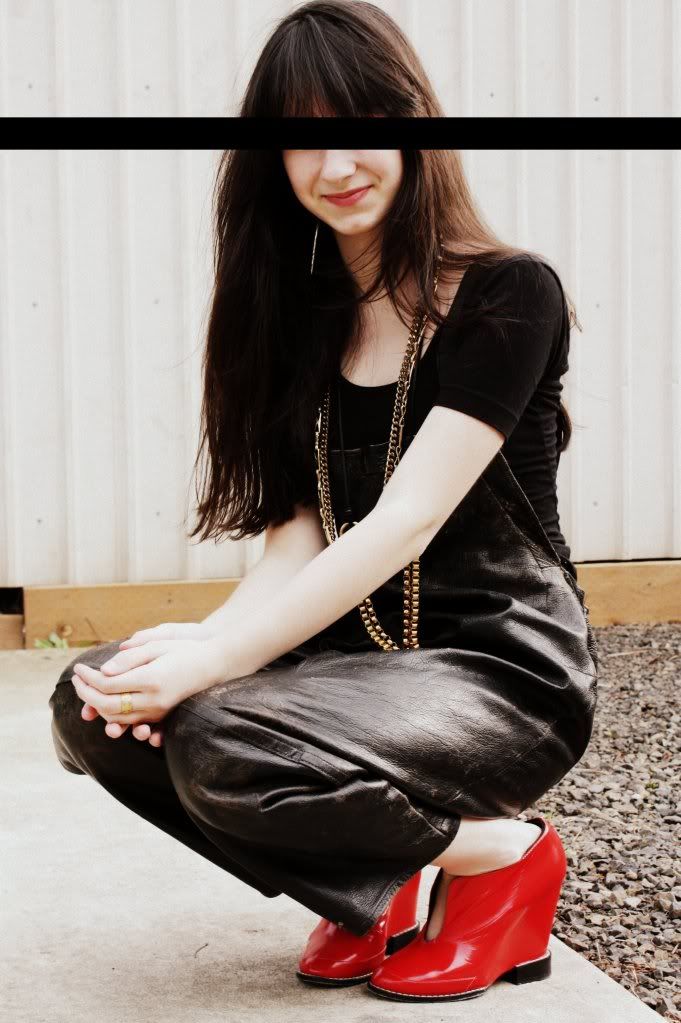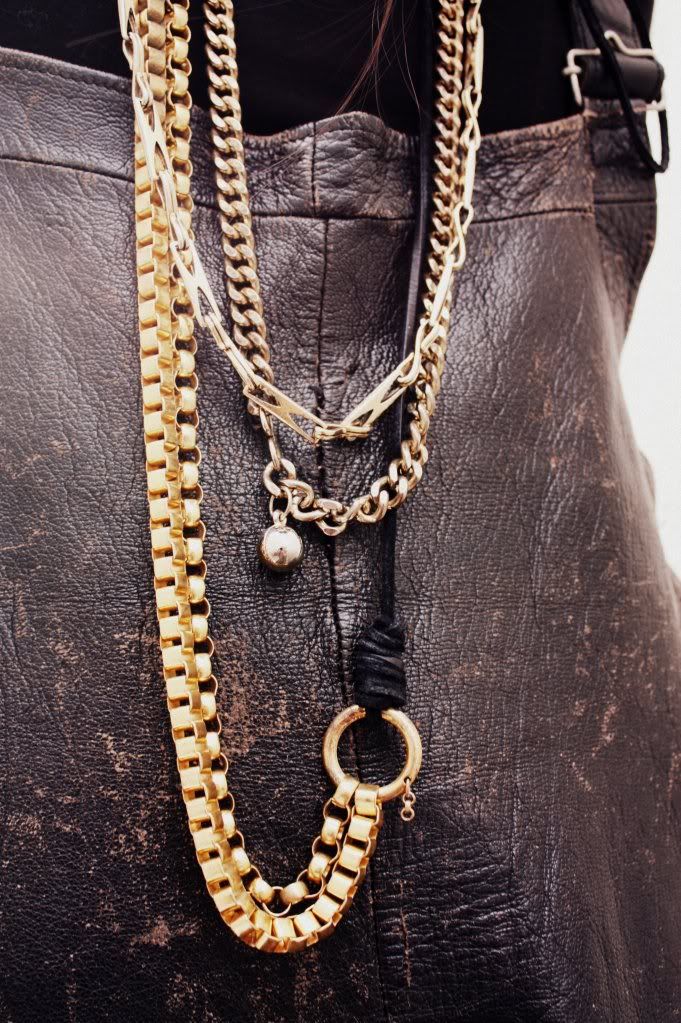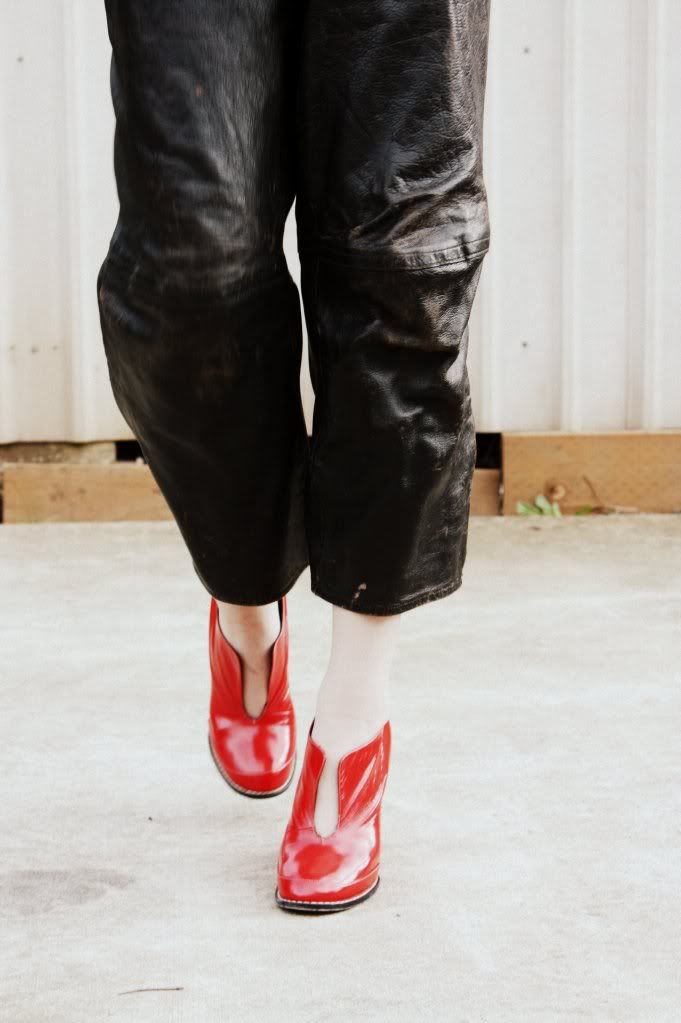 Leather overalls, people. Think about it. Twice.
I bought these about a month ago in LA at the Fairfax Flea Market. I had been putting off wearing them because they are so damn fierce, and so... terrifying. However, I feel absolutely insanely chic when wearing them. The woman who I bought them from said it was made by a friend of hers for some movie. I bet it was some indie, but if you ever see something like this in a film, let me know, mkay?
Now I have to do some epic homeworking and get to bed! The week starts tomorrow! Have a nice night everyone.
Wearing handmade leather overalls, AA uneck dress, Chloe red heels, vintage sunnies, and vintage chains.