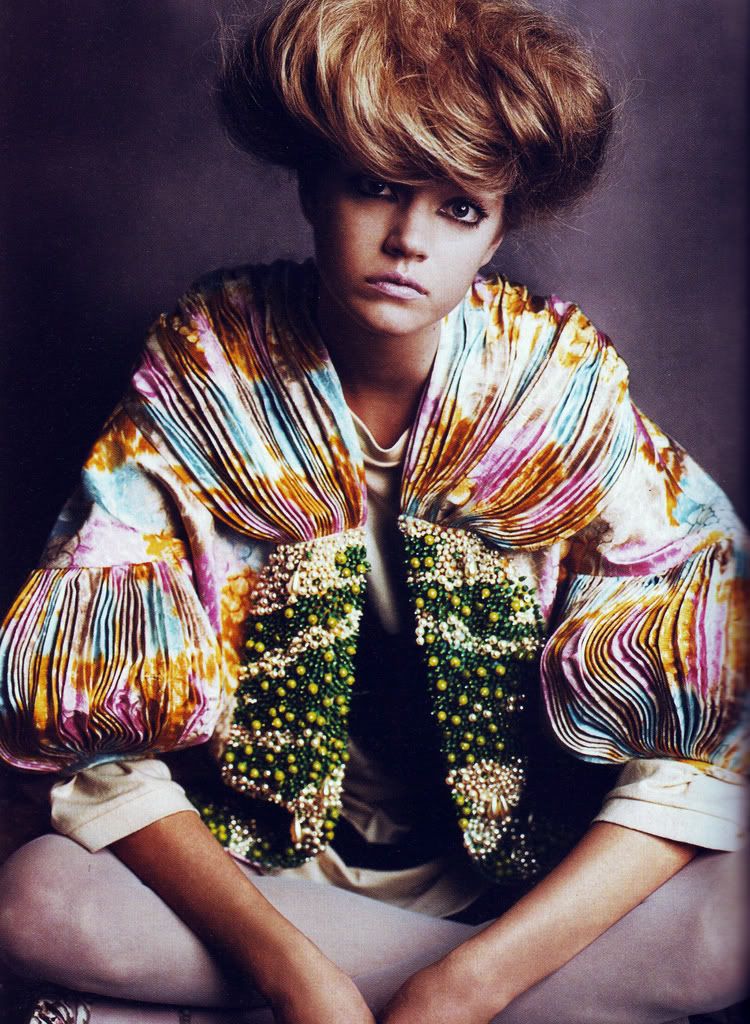 I just about died and went to heaven when I saw this picture. I love the accordion-like folds in the jacket, which boy, I cant say enough of. Look at those crazy tricked out colors going all pastel on us, not to mention the green and gold beading. Total perfection. Id wear this all year long, plus its a nice break from all the
Chris Pine
photos that have been floating around my laptop the last couple of days. Speaking of wearing/clothing/seasons, this is my current summer "must have" list:
neon
delicate silver chains

loose tank tops
oversized pocket tees
light blue denim pencil skirt
big oversized frames
bleached shorts

and more...!

What do you plan on wearing this summer?
picture via