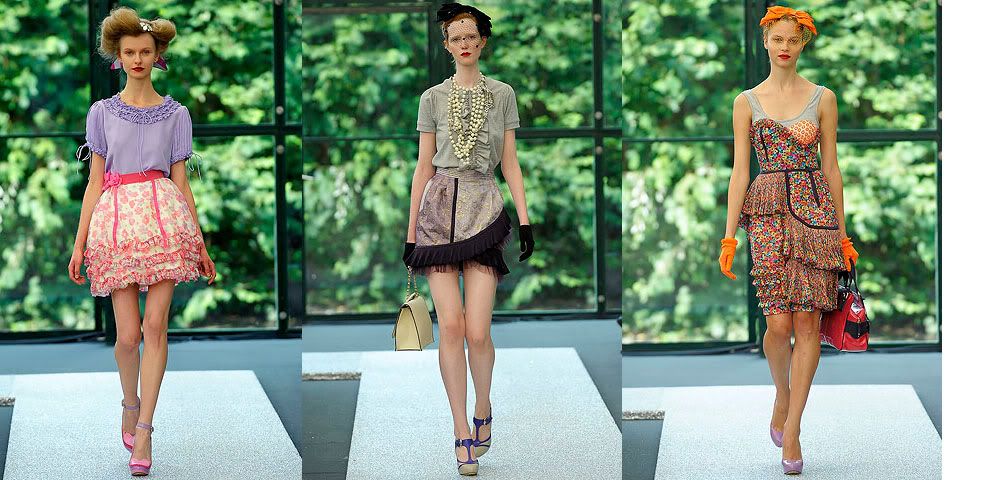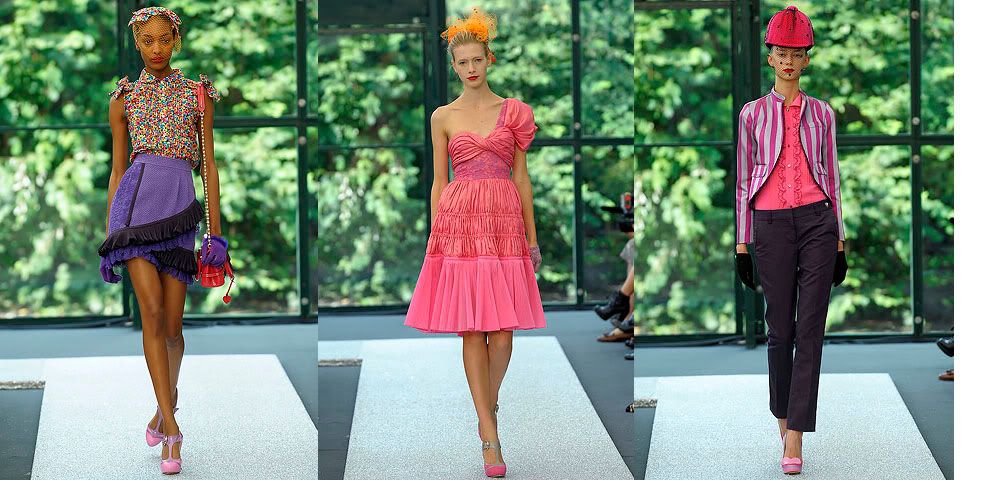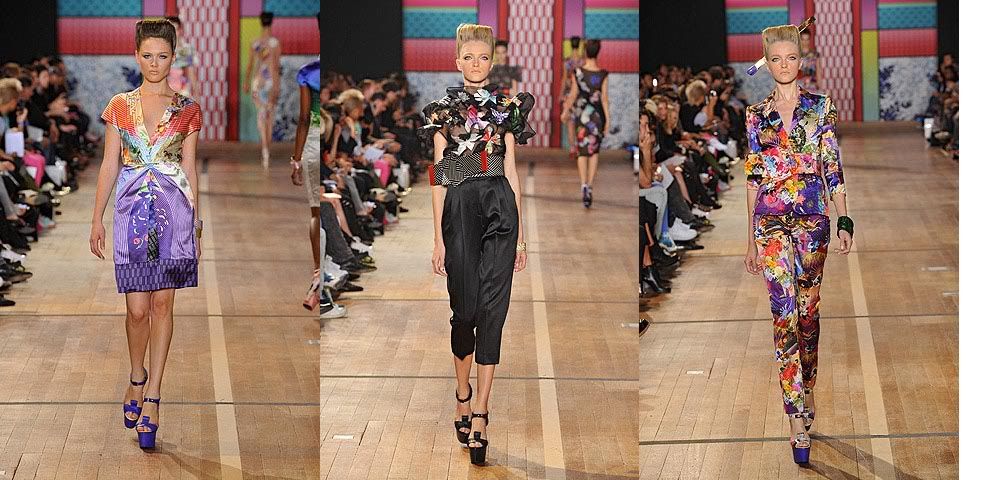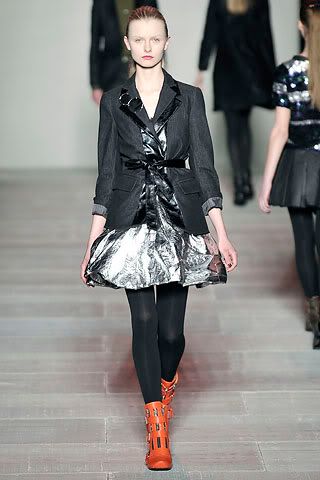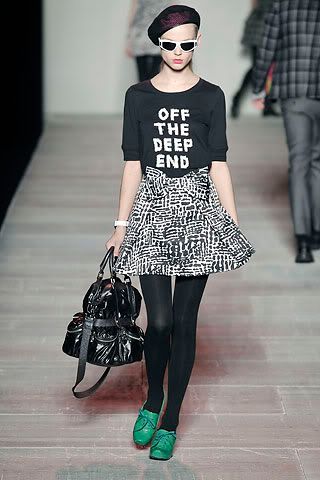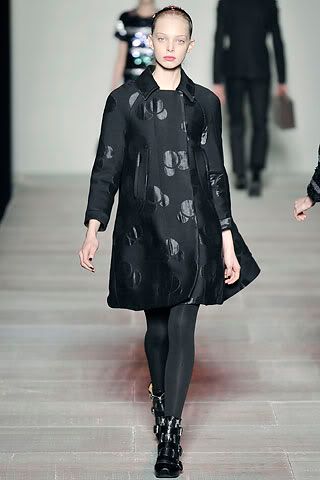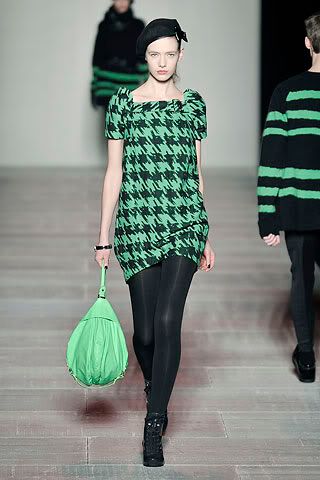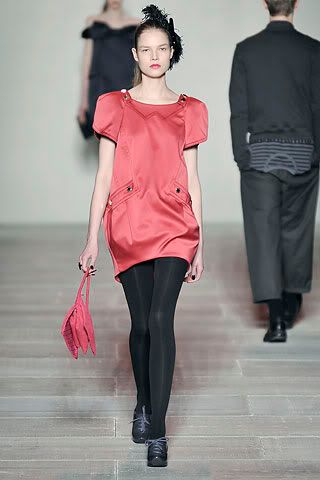 This is a little gathering of past collections that have struck my fancy over the last couple of days.
1st- Luella S/S 09. I love all of these pretty colors. I remember seeing a whole editorial of Luella's clothing and an interview with her in Lula and I just fell in love. The pretty lilacs and fun florals have really done something to me here.
2nd- Basso and Brook S/S 09. Im not really sure If I would wear anything here but the colors were absolutely astounding. All the origami pleating and vibrant oranges was absolutely incredible. Its insane to think that someone actually
thought all of it up
and made these garments.
3rd- Marc by Marc Jacobs Fall 08. When I first previewed this collection, I didnt think much of it, however upon watching
Glee
, which basically the
entire cast
was outfitted in this collection, I changed my mind. The green houndstooth here totally stole my heart, as well as the dark structured coats and Off the Deep End black tee. What is that, a.
leather.
dress? Say whaaaa?