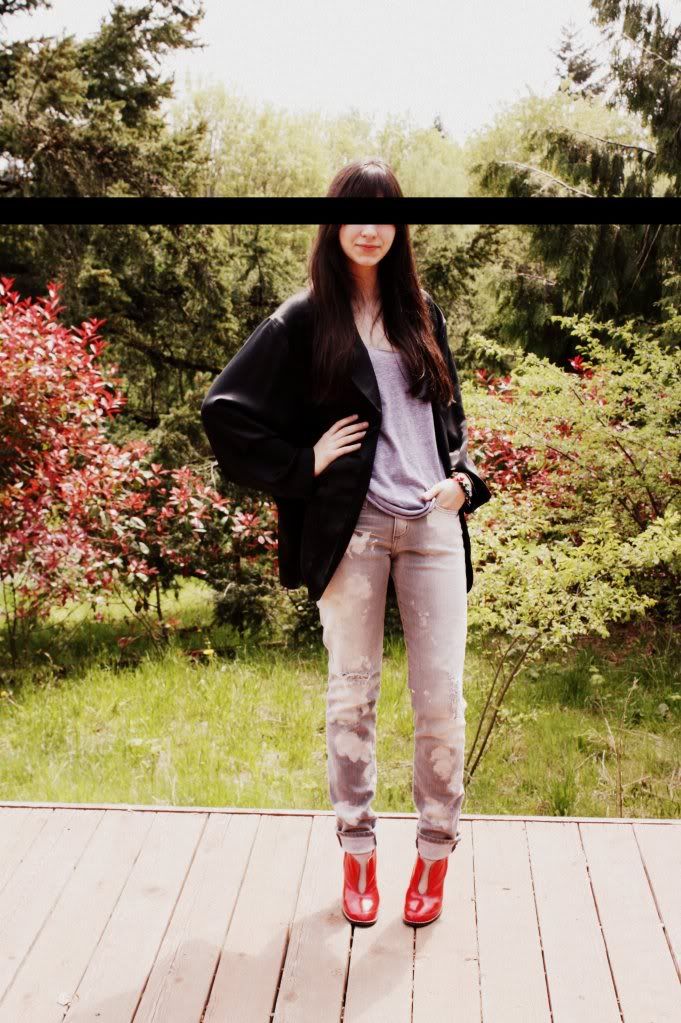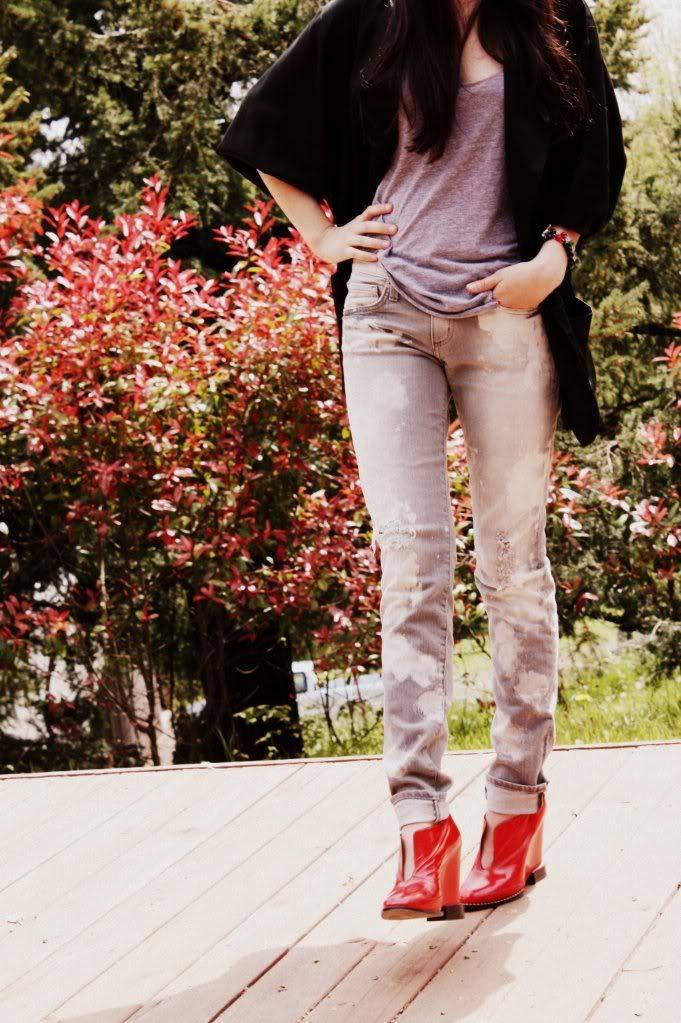 Ive wanted a pair for a long time and was super happy when Chip and Pepper gifted me these as a little Congrats! for the Teen Vogue interview. By the way they have a
blog
(which, coincidentally, I helped them make back in February when I interned for them) and they were recently
featured
in the newest issue of Teen Vogue. Congrats and thanks C + P!
P.s. For those of you who said I copied
Karla
on my
alter ego
, Ive actually seen quite a few of those posts from other bloggers, so I figured it was something already established. Sorry for any misunderstanding. Id also like to bring up this quote from
Camille's
blog: "Nothing of me is original. I am the combined effort of everybody I've ever known."
Wearing vintage satin blazer, AA tank, Chloe heels and Chip + Pepper "Hot Sauce" jeans.