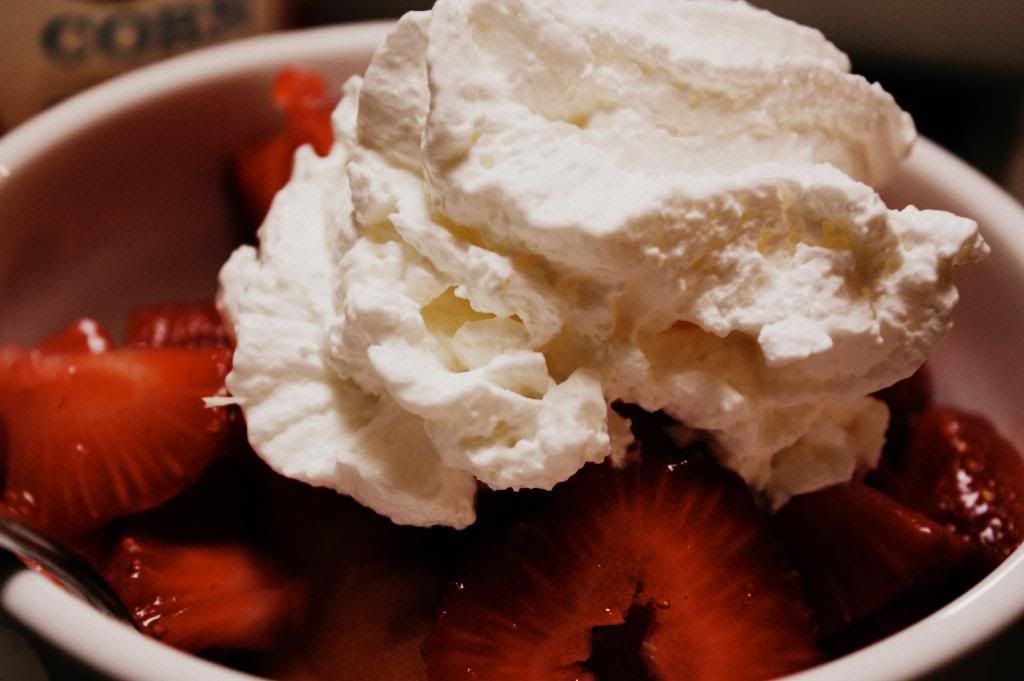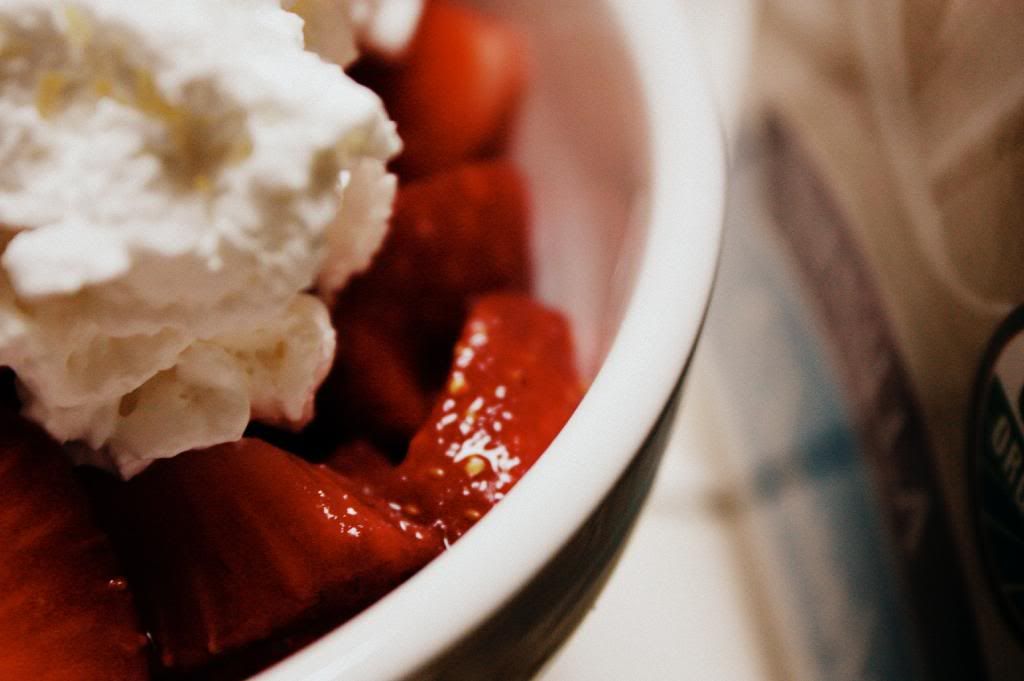 Its funny how fashion and food seem to go hand in hand. More often than not, I see style blogs with all sorts of food references or pictures on them. The pictures are all gorgeous and completely mouth watering. I dont know if its because high cuisine can be made into art, just like clothes can, or if its just because as humans, we need to eat. We think about food every day, and so somehow that translates into writing and blogging about it. No matter the reason, its a fun break from just clothes, it adds a little s
chwing!
to a blog. Meanwhile, take a look at the beautiful strawberries I had for desert the other day. The strawberries sit atop a pretty little yellow cake with whip cream
on top. Yum.
Ps. I would die,
DIE
, for this Jenny Yuen black leather bag. It seems to to be the perfect size, and its just incredibly gorgeous. The leather looks oh so soft and I love the handle's shape.