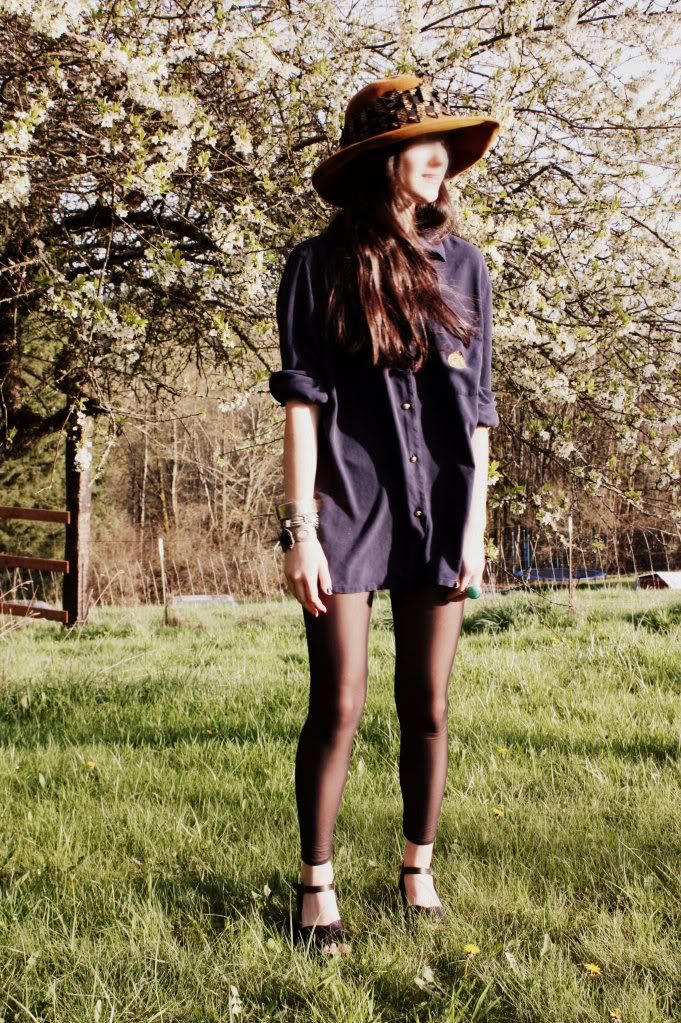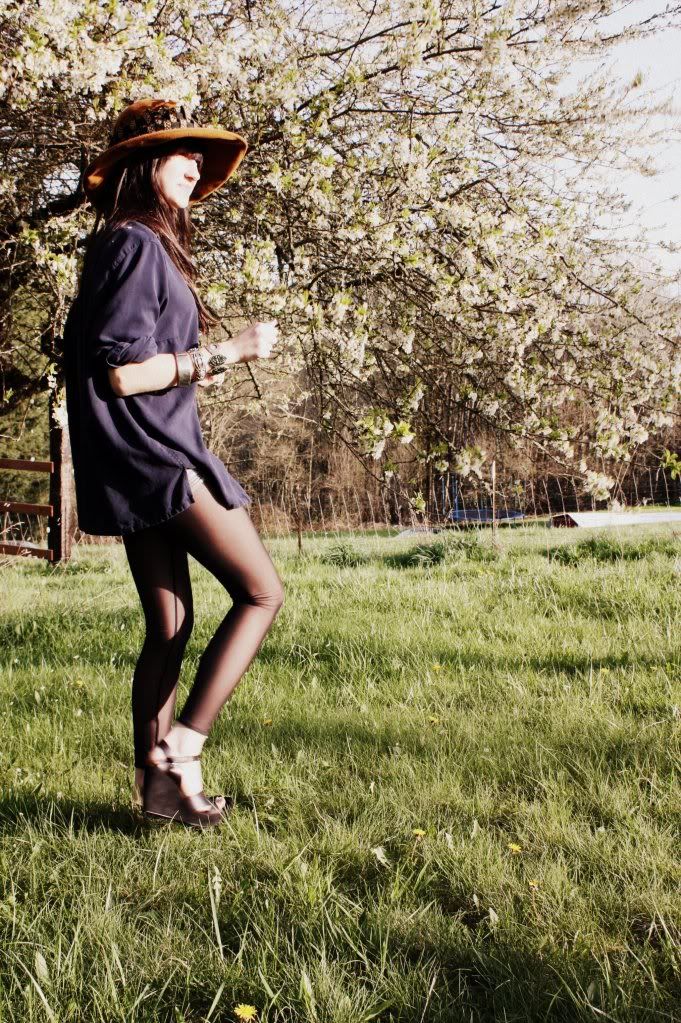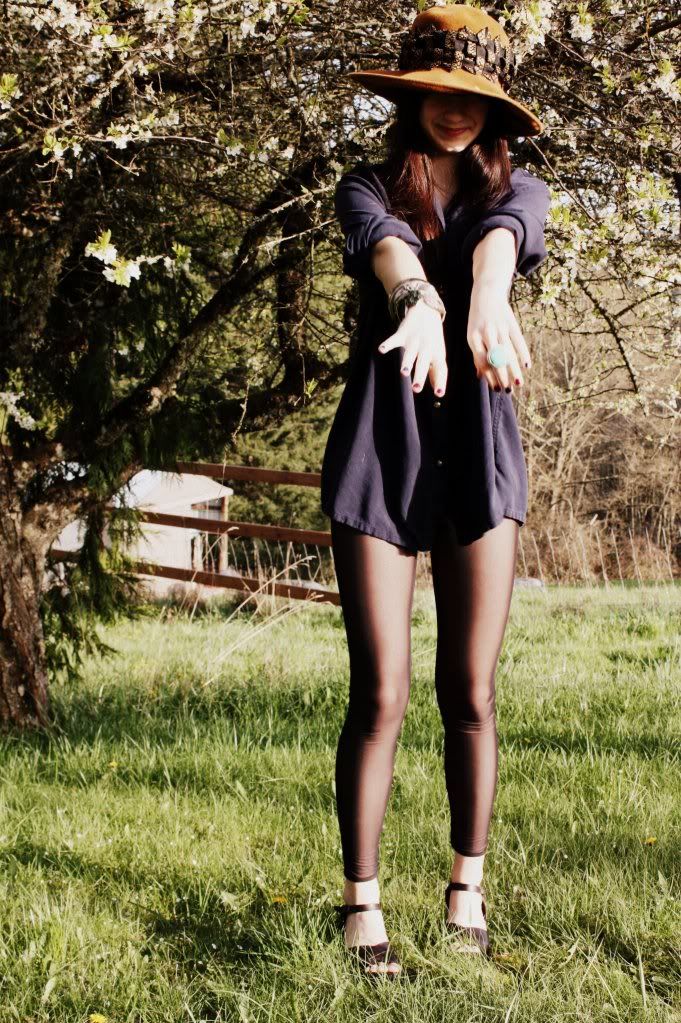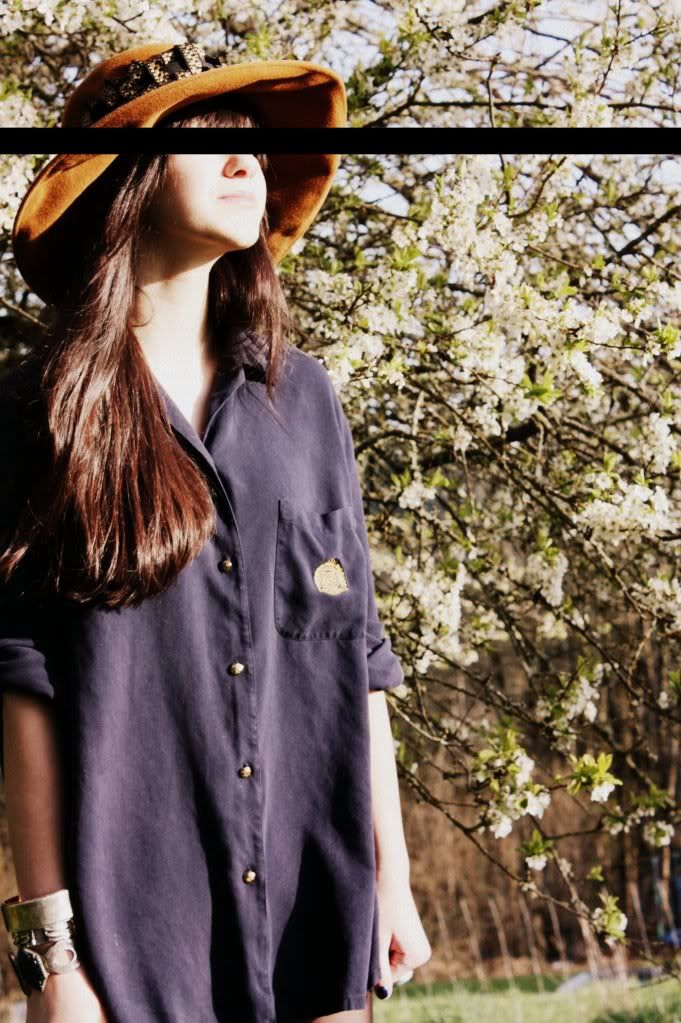 When it comes to mens shirts, this one pretty much takes the cake. Reasons? a) Its navy, basically my favorite color, b) its silk, c) I bought it at goodwill and d) its Ralph Lauren, which means it has the little crest on the pocket that Im absolutely dying over.
Little neighbor boys (click for pic)
: What are you doing?
Me and Photographer (Mom)
: Taking pictures.
Little neighbor boys
: Well you cant take pictures for that long.
Me and Mom
: Really? Why?
Little neighbor boys
: You cant take pictures long because then it will be dark!
Me and Mom: Ohhhhhhhhhh.
Mark this day in the books because this is officially the first day EVER in Oregon history where it is sunny for once. Haha, I joke. Its the second.
P.s. Dont worry peeps! I have shorts underneath all of this, but I was sick, so this was basically my sick "dress-up" sort of outfit.
Wearing a vintage Ralph Lauren silk shirt, american apparel leggings, steve madden JUSTIFYY wedges, vintage hat, and vintage bracelets.