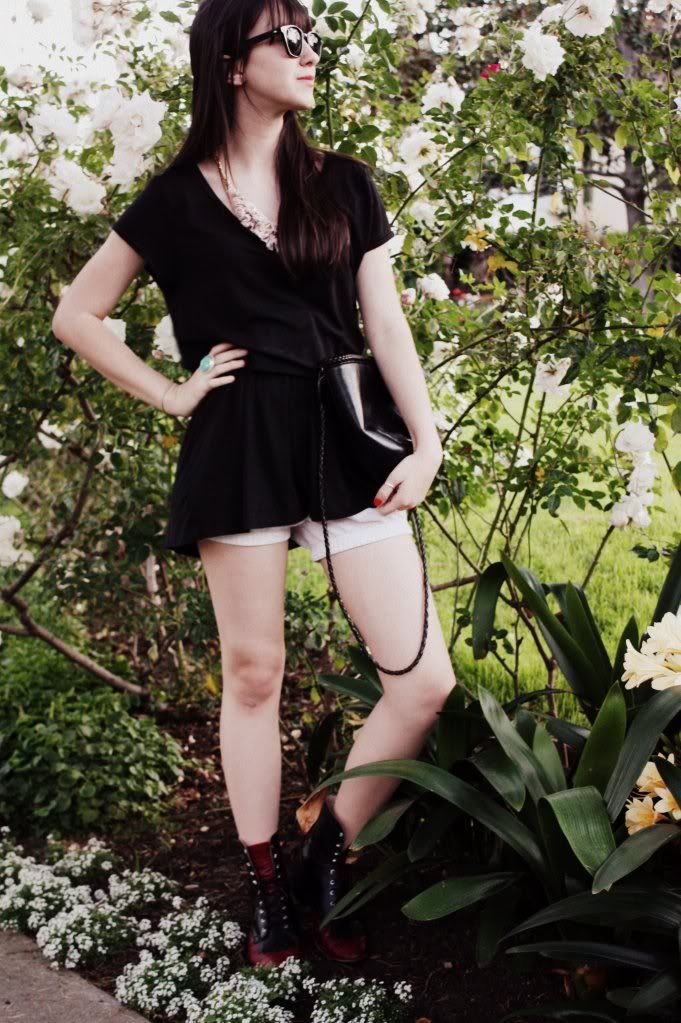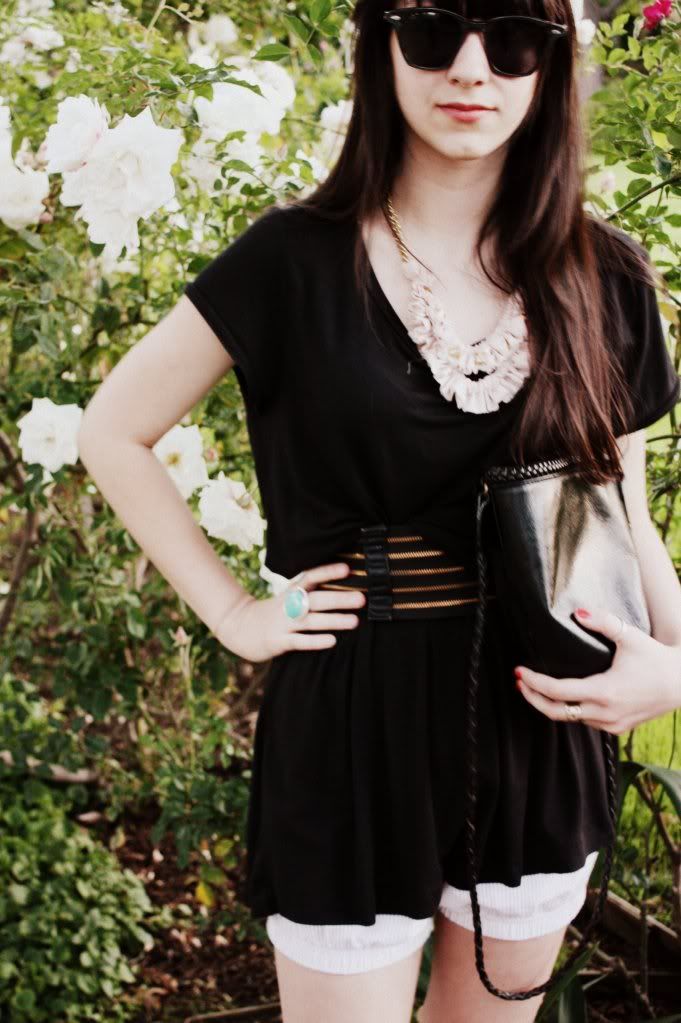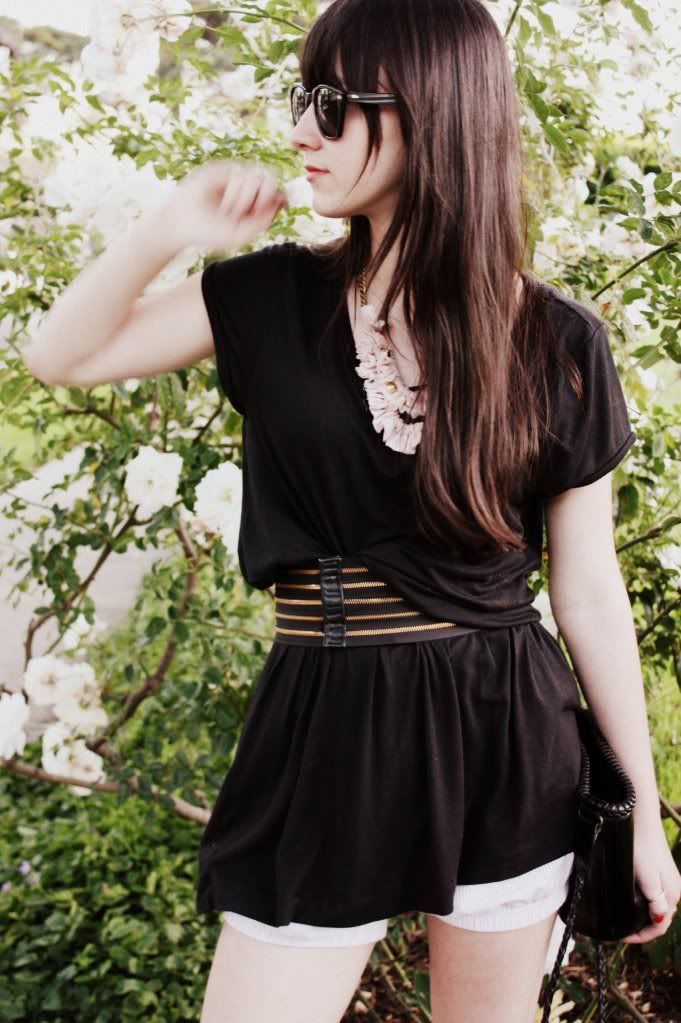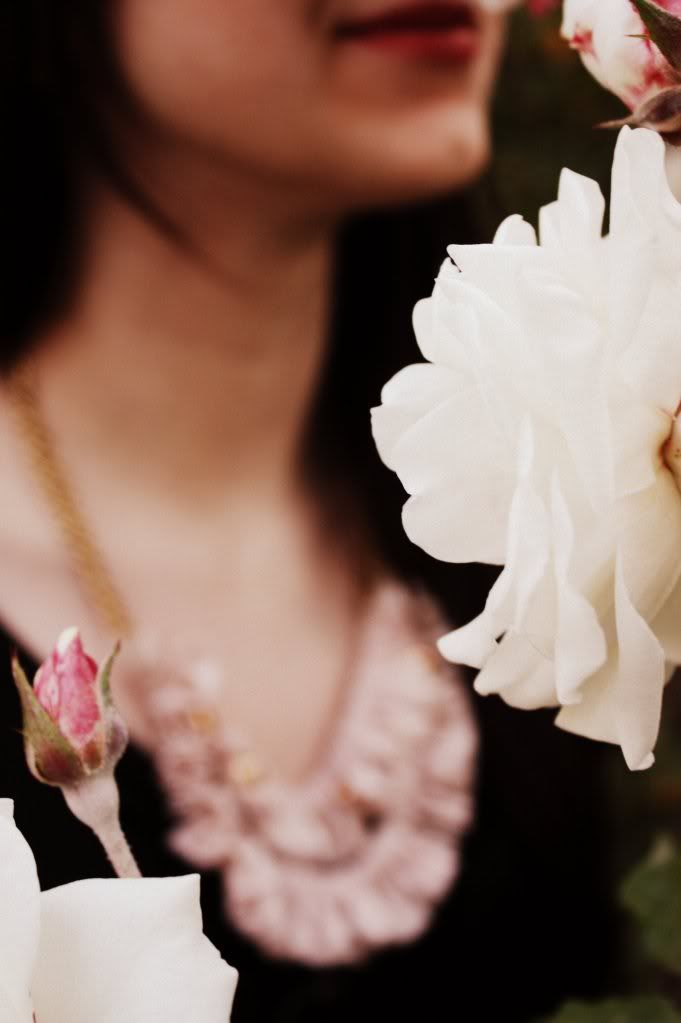 I bought these boots in the California Select area of American Apparel. Thats the great thing about California, its beautifully sunny and it has California Select. Im just saying. Along with these black and red killers, (or
thrill
ers?), I also purchased a fantastic pair of purple boots. Im super excited to debut them as well.
I gasped when I saw
these
bloomers online. Seriously, Im in love with bloomers, and American Apparel, so it figured that the two would join together eventually.
P.s. Introducing my bib necklace I bought at the flea market on Sunday. Its super pretty, just like these Iceberg Roses Im posing with.
Wearing a Old Navy black dress, handmade zipper belt, vintage frames, vintage black bag, American Apparel bloomers, and California Select leather boots.