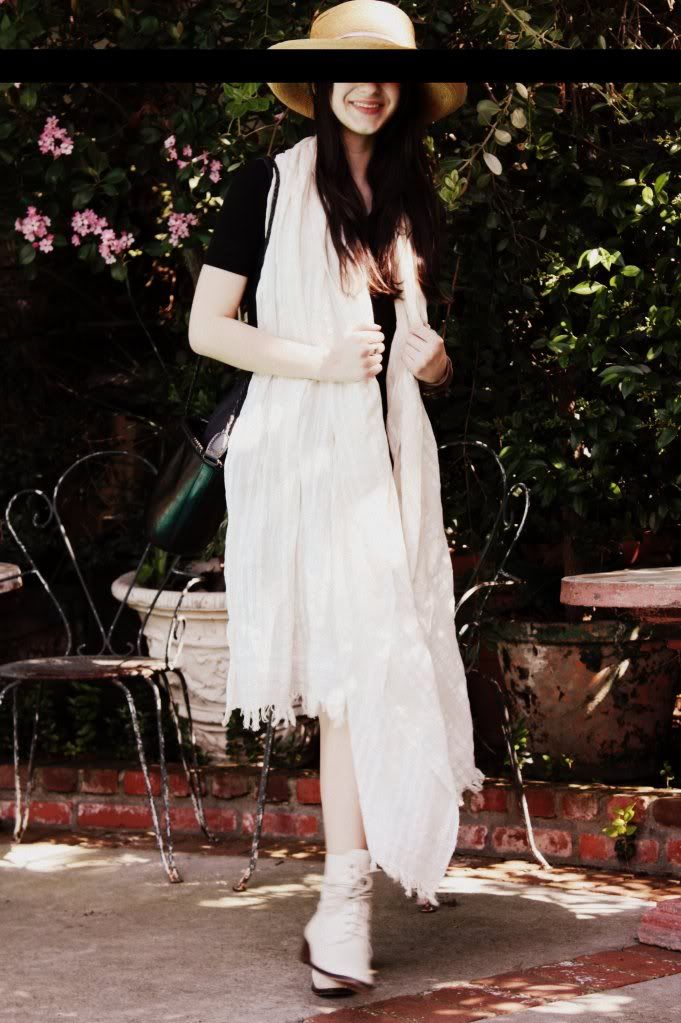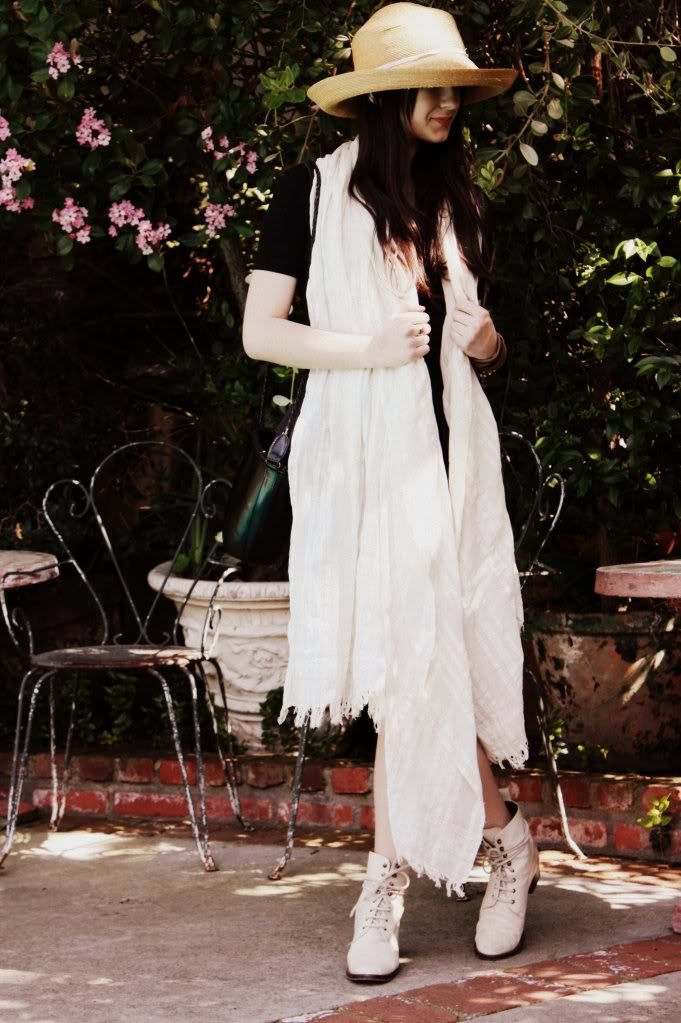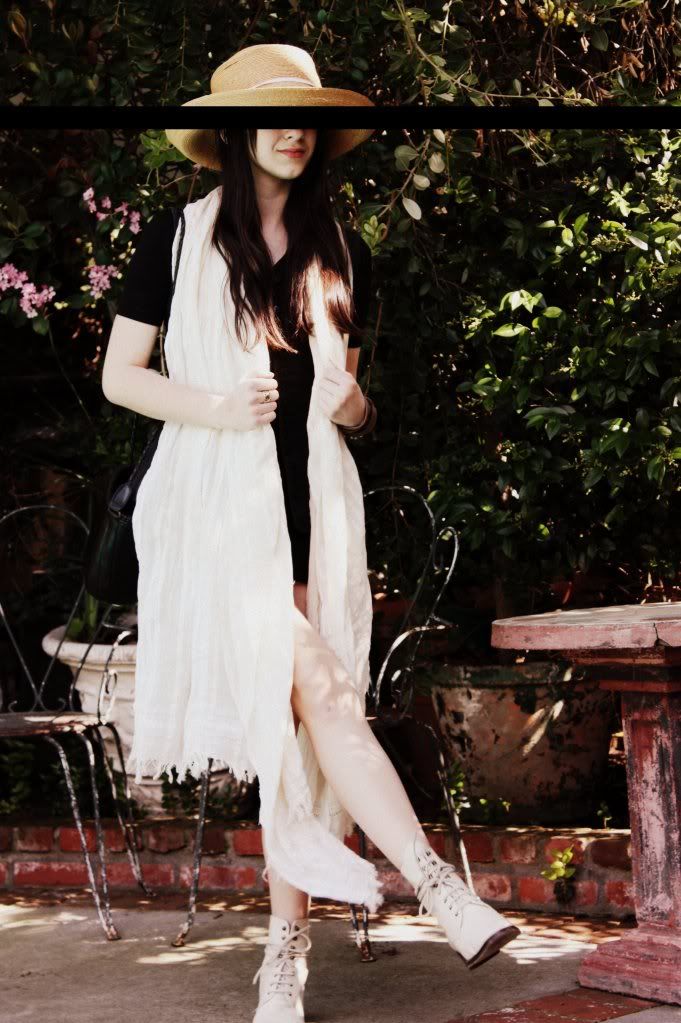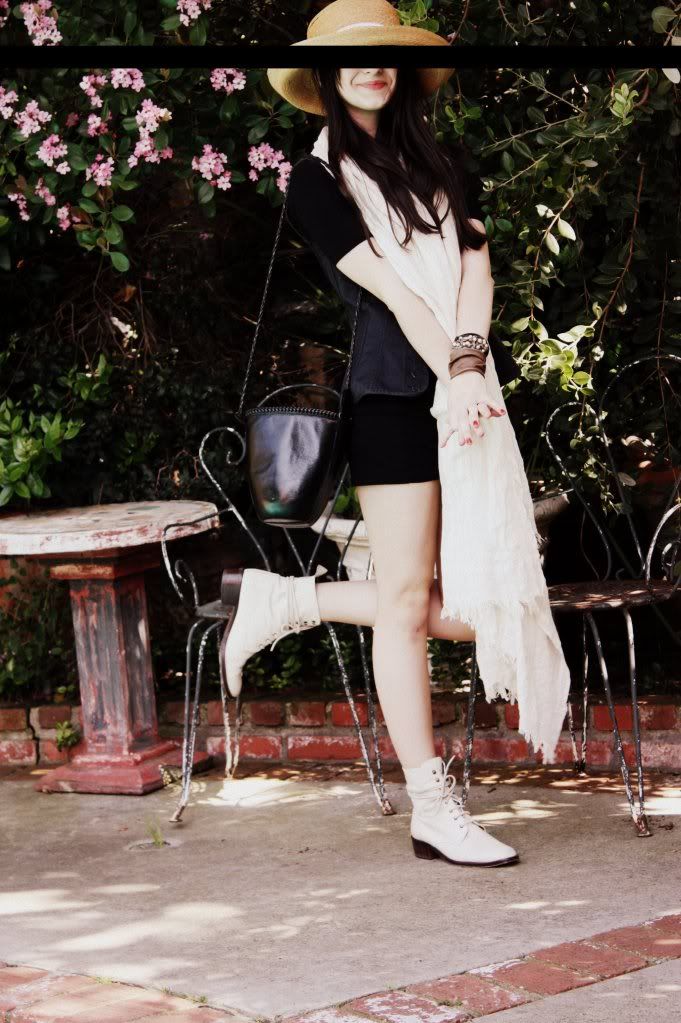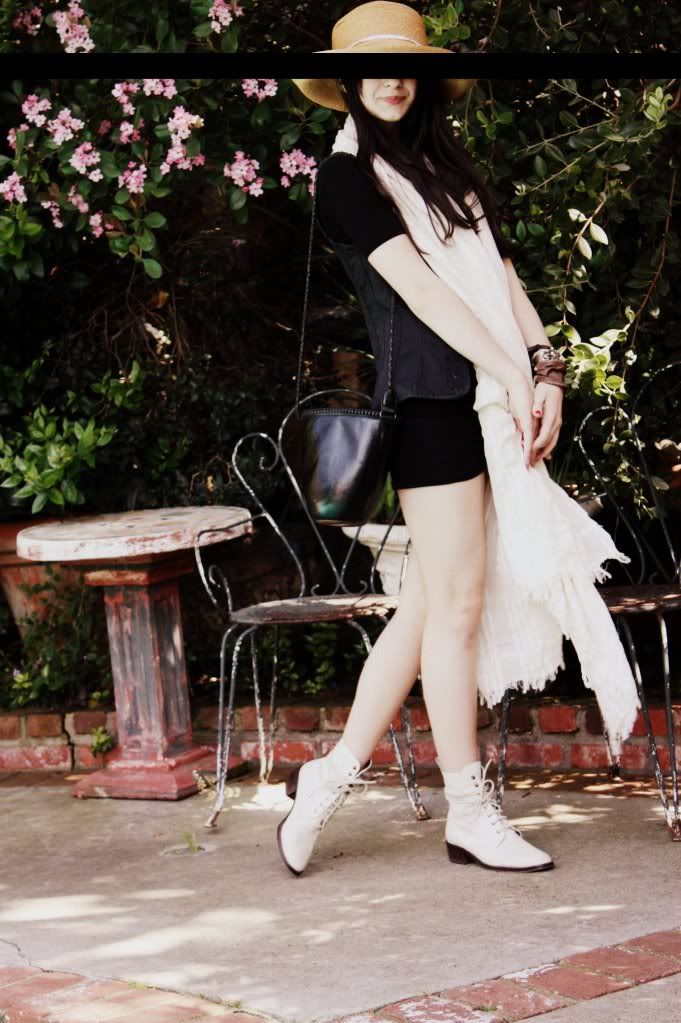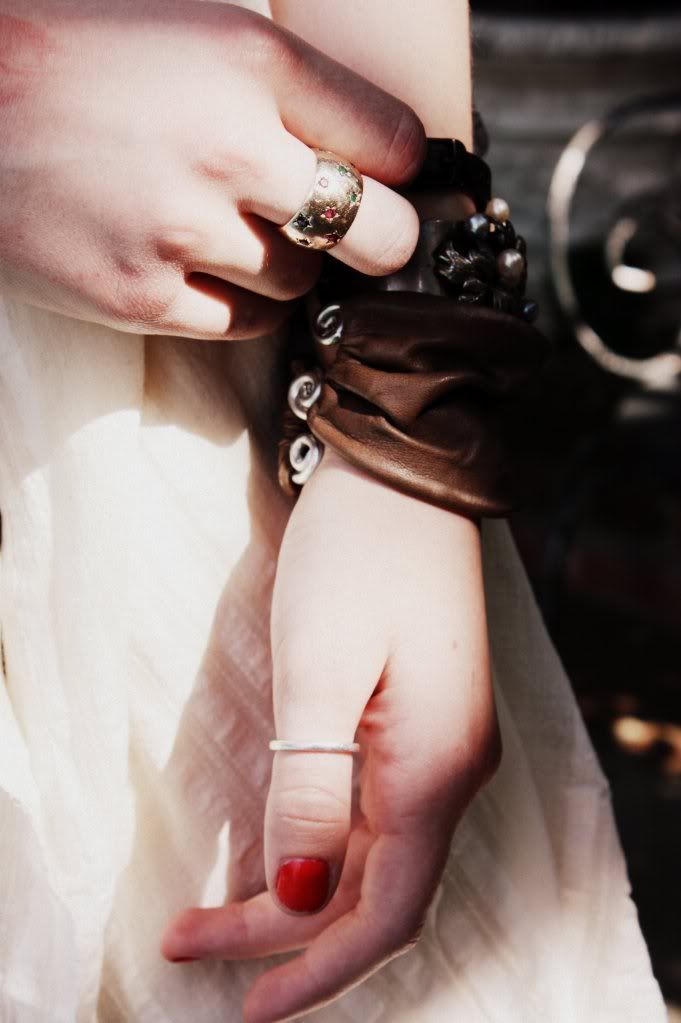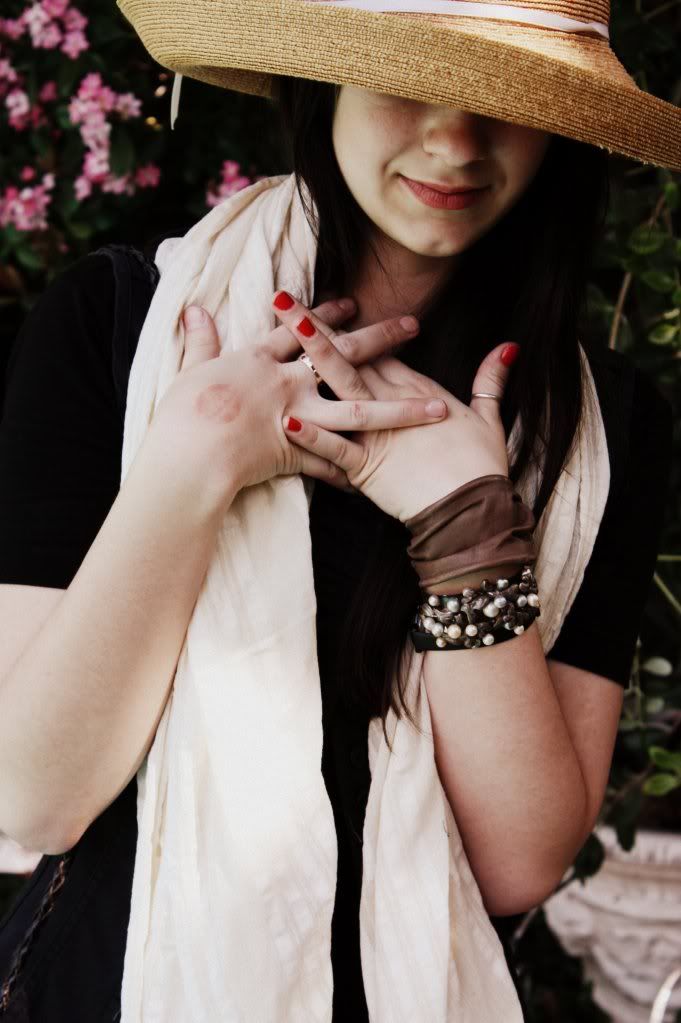 I think I actually like it when only one hand is painted red, and the other hand is left bare. Its a statement. Different from the norm. One has to stand out someway, right?

Im still so happy that spring is coming. These little pink flowers are the perfect symbolism for the oncoming months of blooming and blossoms. Absolutely lovely.

Wearing a vintage vest, linen scarf, vintage hat, AA uneck dress, David Aaron cream boots, vintage black bag, vintage pearl bracelet, handmade brown leather cuff, casio black watch, Speedy Hot Tamale Maybelliene red polish, and MAC lipstick in See Sheer.