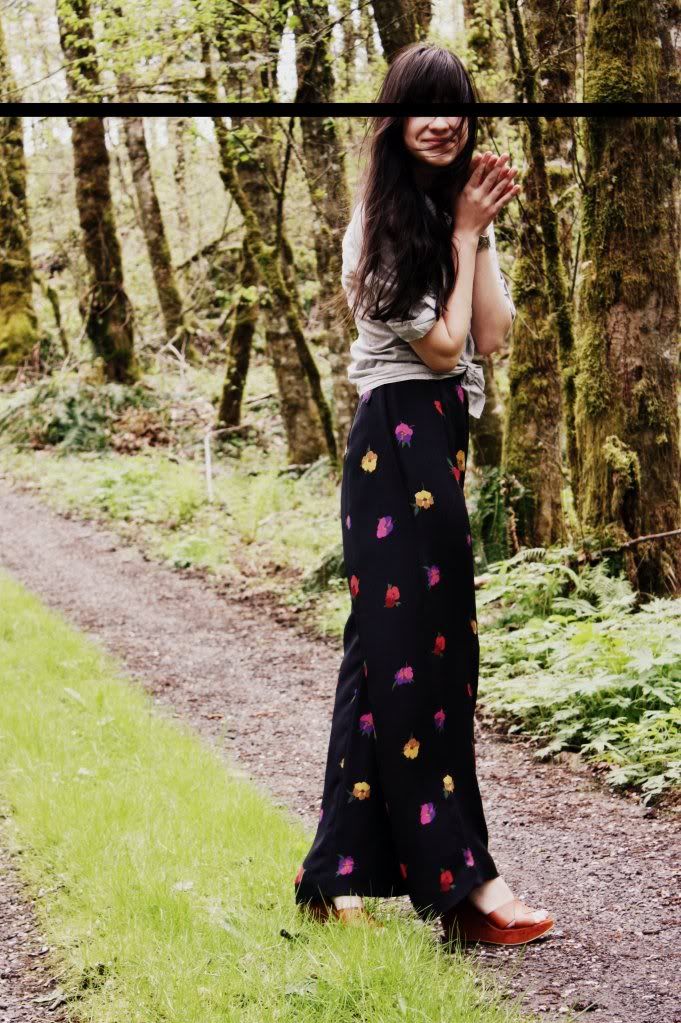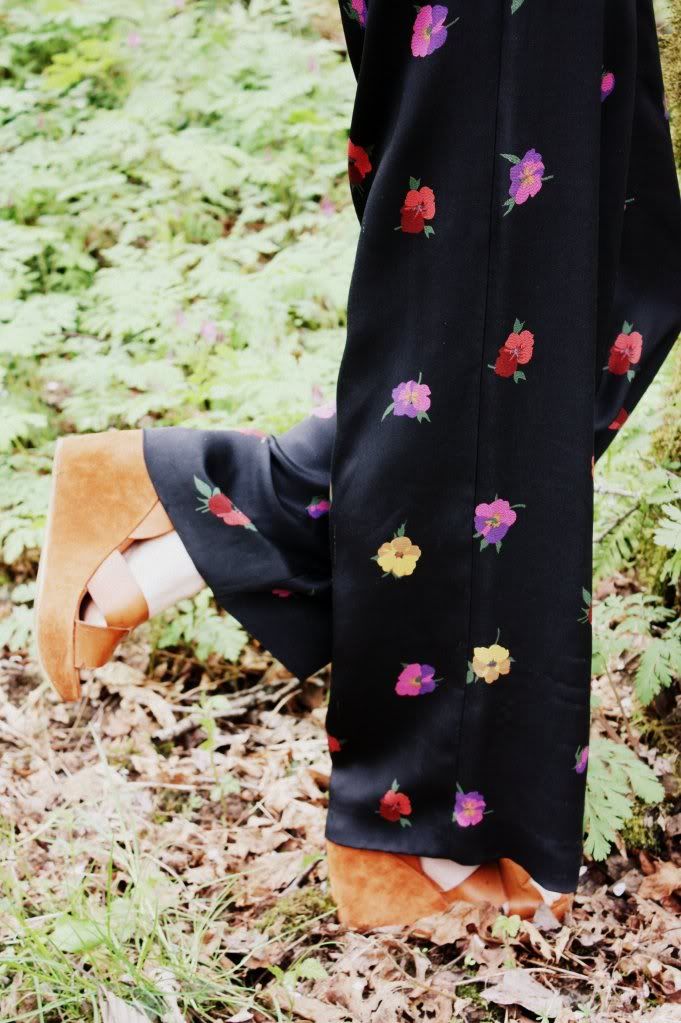 Im completely obsessed with these floral high-waisted silk trousers. In the 40s during the war the women did not have silk for their nylons because the silk was needed for these special type of parachutes that were needed for the war effort. So instead the women started going to work and opted for a high waisted, low-crotch style as shown here. These gorgeous pants mirror the time of the pioneering women who went to work while their husbands fought overseas. Think Kate Hepburn (ooo she had style!) All hail the pioneering women!

Im kind of wondering if I should taper these and make them skinny. I can only imagine how amazing they would look peg-legged. Hmm...

Wearing vintage silk trousers, Heritage button up shirt, and Steve Madden wedges.