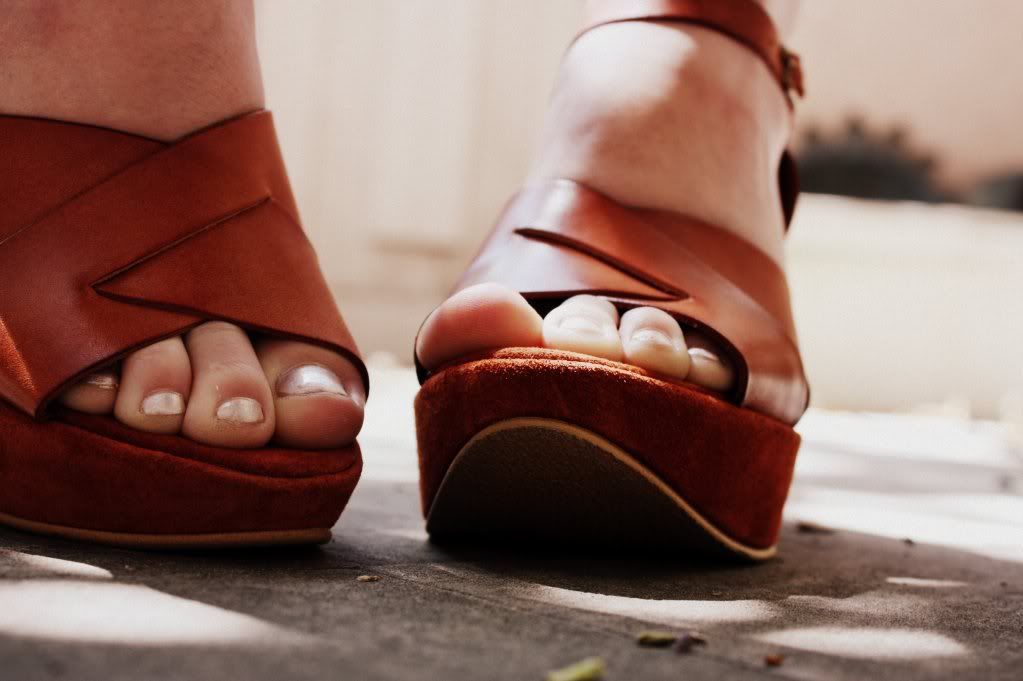 I was in need of some new lifts and my mom agreed. We headed to the Steve Madden store and already had an attendant in the back finding another pair of shoes when I spotted these beauties on another woman who was trying them on. It was sort of like instant love and I thank the world for the first lady that spotted them because they were located in such an awkward and secluded place in the store that I never would have seen them amidst the other 5 inchers and python-studded heels.
I also purchased these in black as well and Im eager to wear them both. They are beeeeautiful, and my mother says she had an exact pair in the 70s. Figured Steve Madden would copy them, I mean, I saw an exact replica of
this
shoe in his store marked for $130, and a very Alexander Wang
Brenda-esque
bag displayed all over the store. Im not complaining though. It gives lowly serfs like me a chance to live like Im living the high life of luxury. It just makes more sense to me to buy the two exact replicas of the MJ shoe
from Steve Madden
for the price of the one real thing.