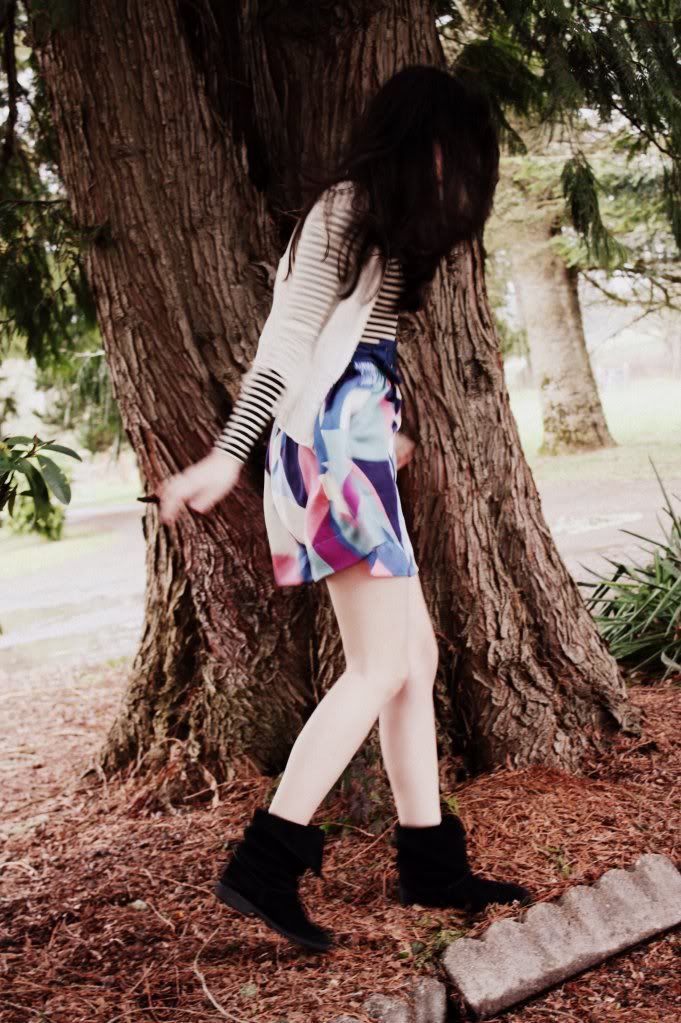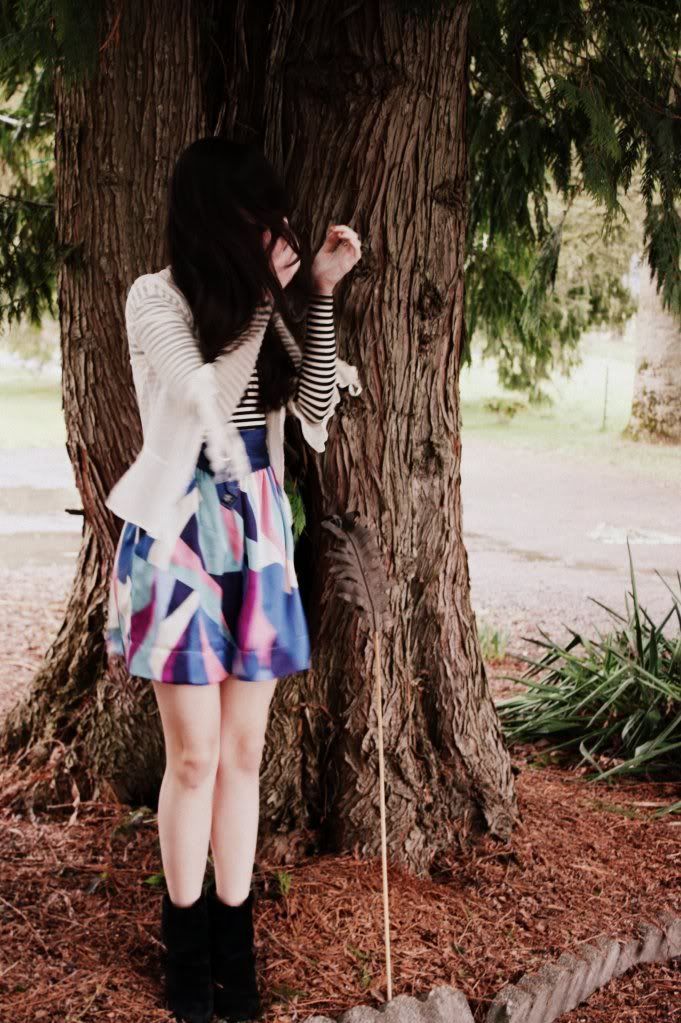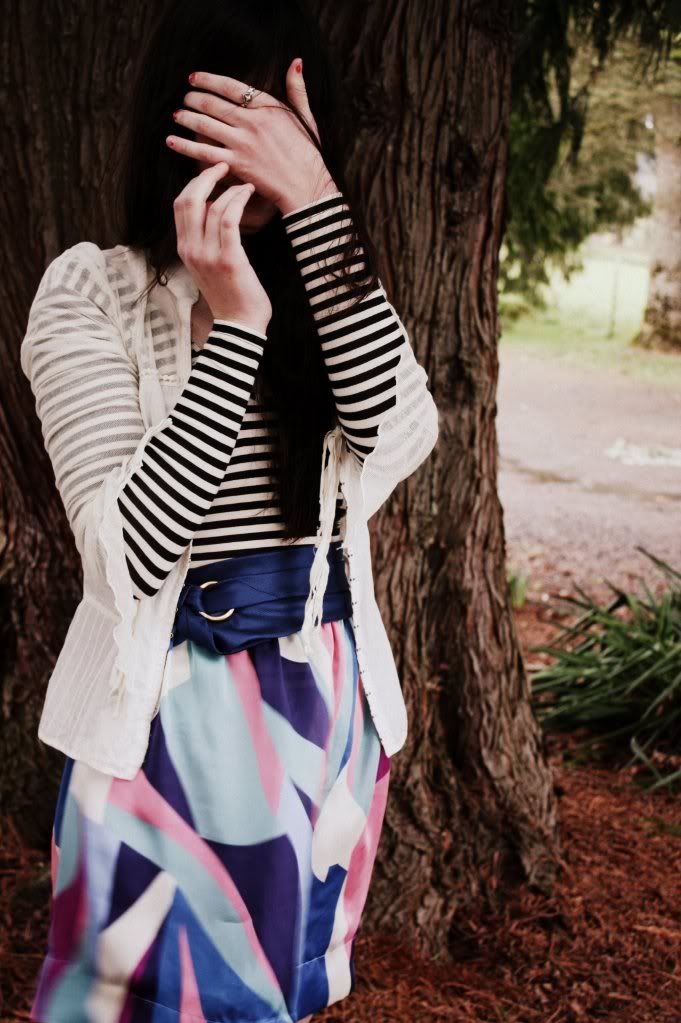 This outfit I drew from Nylon. I was trying to clean my room when I stumbled upon an old issue and just fell in love with the colors. Pretty pinks with purples and darker navys and the lovely stripes that they dressed Clemence Poesy in were divine. I had been meaning to this american apparel long sleeved strip leotard and it was the perfect time to debut it.
EDIT:
My heart goes out to fellow blogger friend
Ashley
who had to
put her cat, Milo, to sleep
a few days ago. My thoughts are with you as you go through this difficult period Ashley! It will get better, though. I promise.
Wearing an american apparel leotard, black suede booties, vintage rainbow skirt, white sheer jacket, and hand-made navy tie belt.