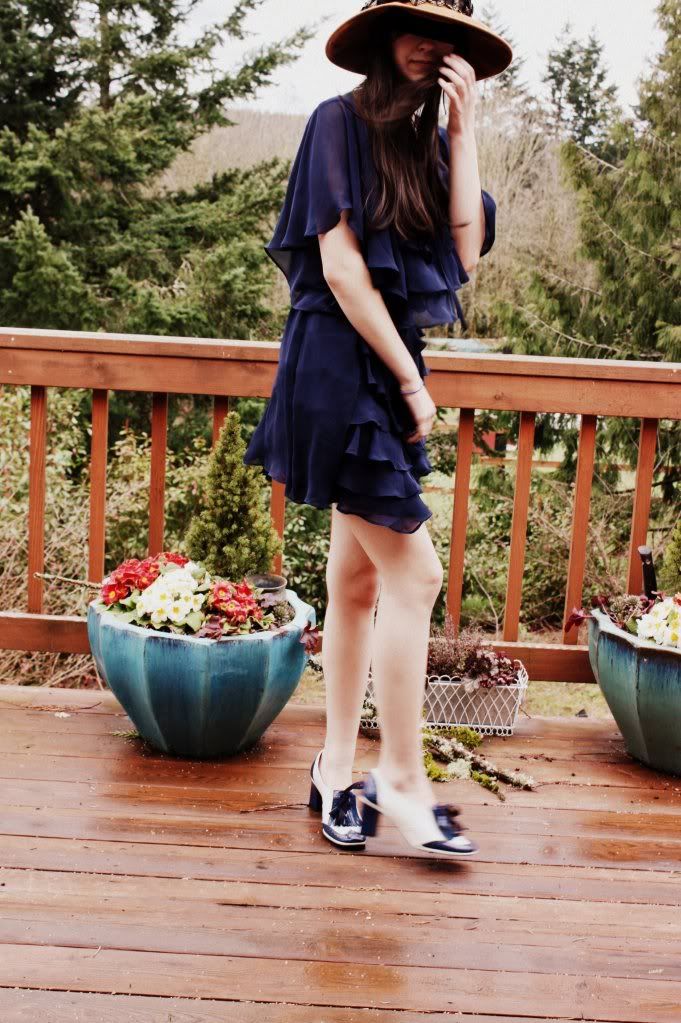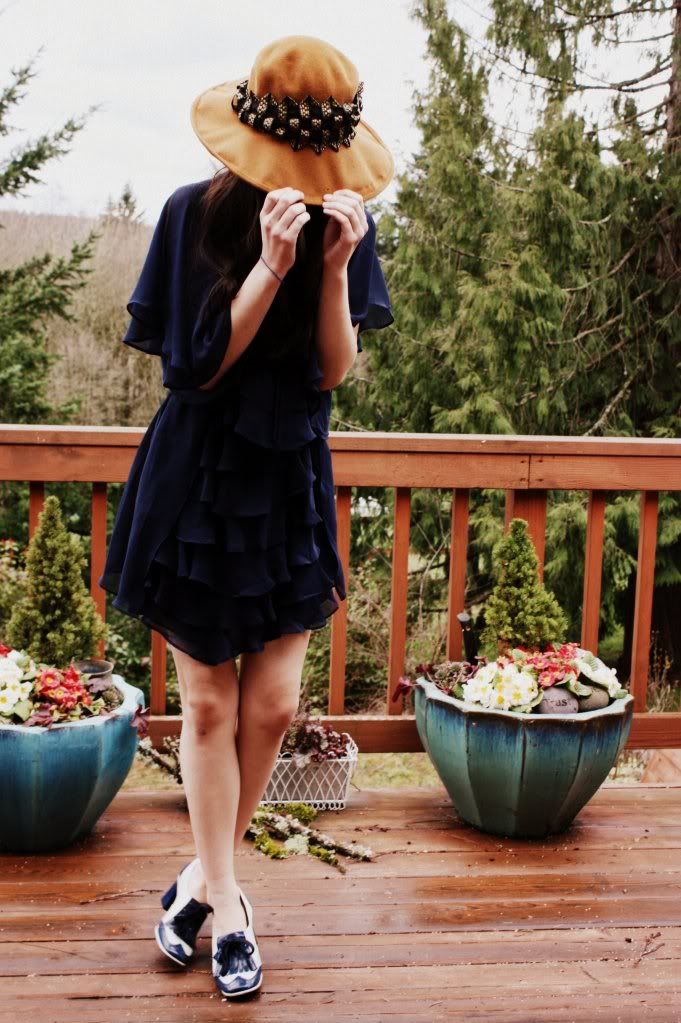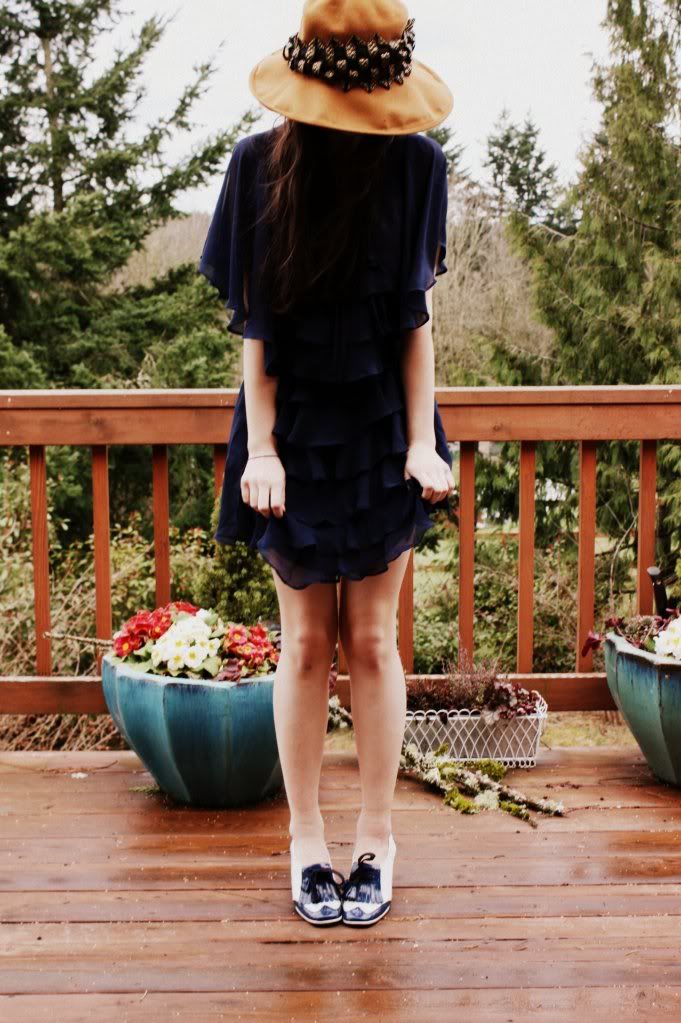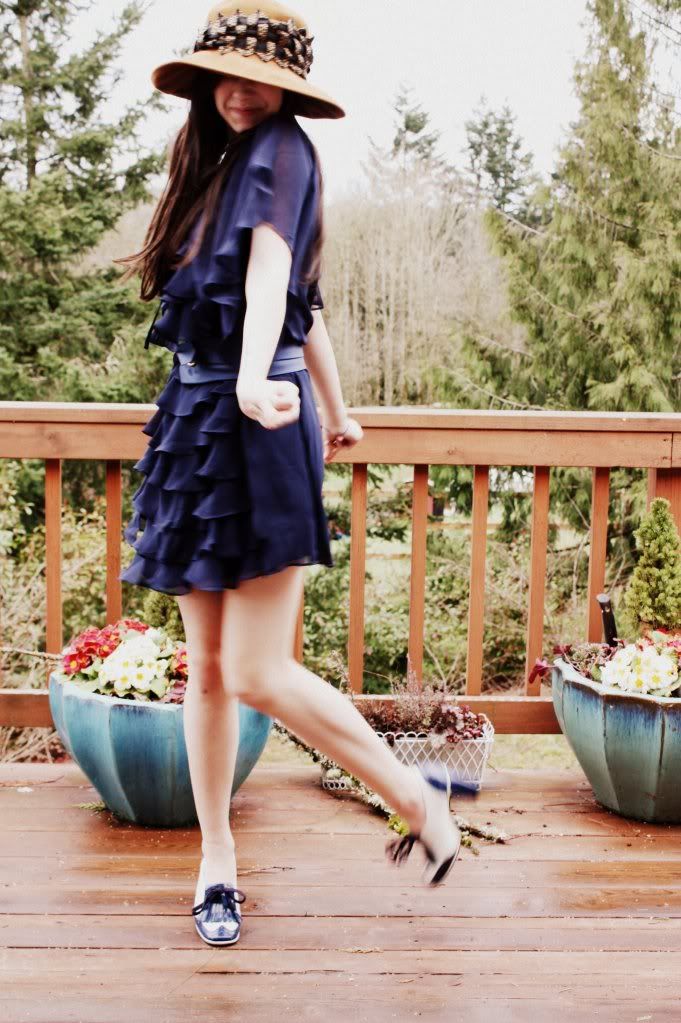 So Im back! I can not tell you what its like to leave and come back and you have 155 emails in your inbox. Im just saying. Blogging can be insanity. Although most of them were from Steve Madden alerting me to clearance sales and what not, but seriously, I got
some
valid emails, most was just spam though.....XD
I saw this beautiful navy tiered dress online and knew it had to be mine. Its so gorgeous. I can imagine wearing it anywhere.
I think one of the hardest things about blogging is coming up with witty titles to match your posts. True story.
Wearing a Pixie Market tiered dress, Marc by Marc Jacobs heels, and vintage hat.
Ps Thought Id show this picture of a cork board in my room. Its currently really simplistic but a few weeks ago there was probably 100 pictures on there! Can you tell what color schemes Im working on right now?
Black&WhiteBlack&WhiteBlack&White