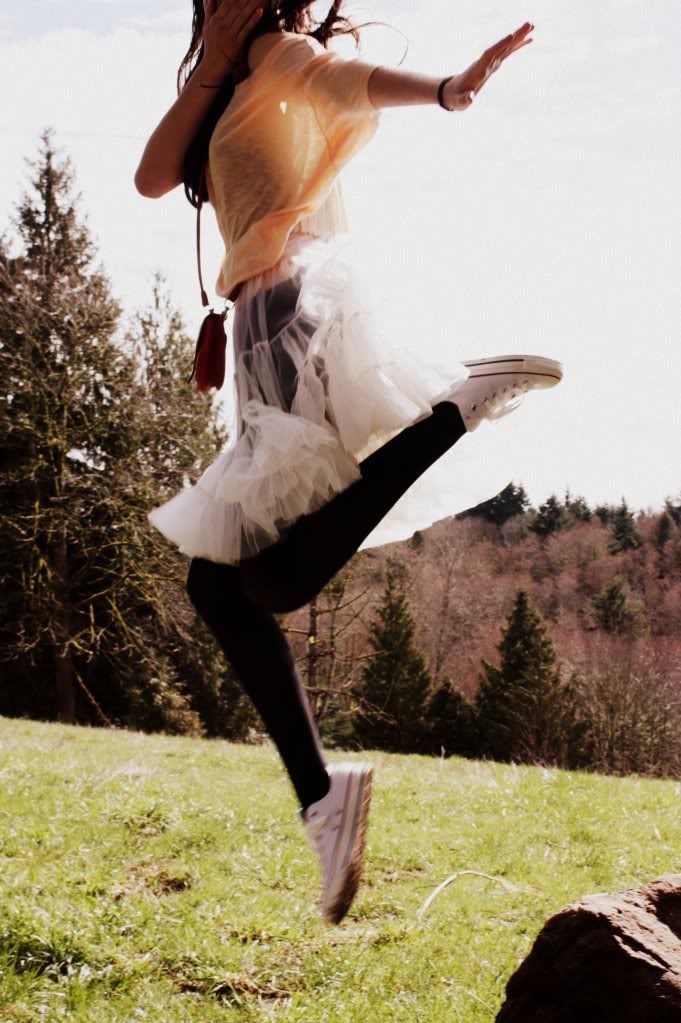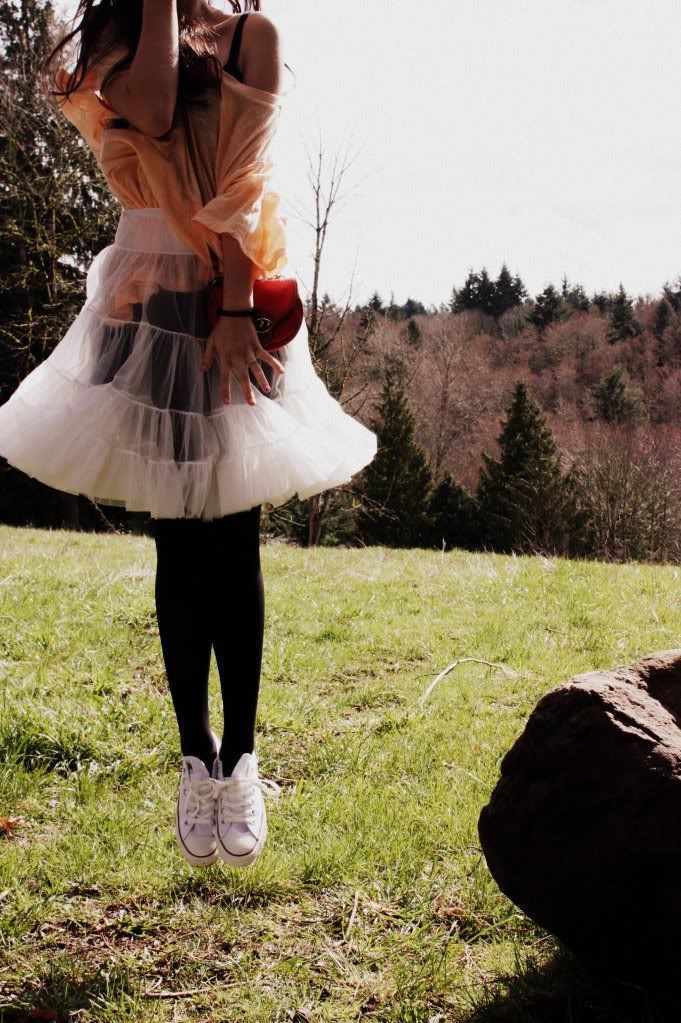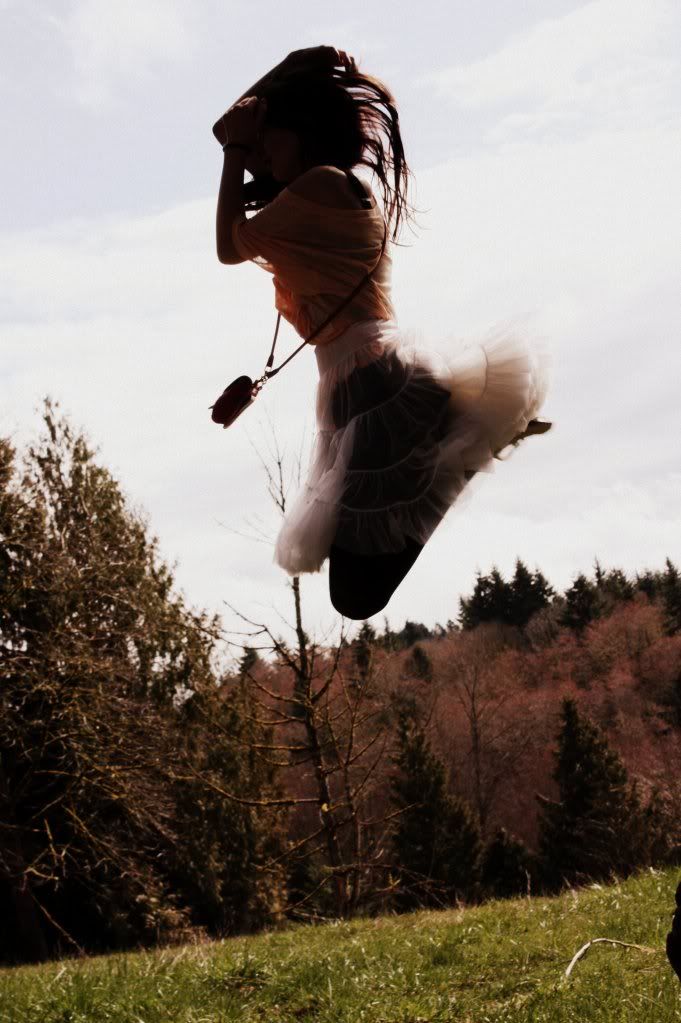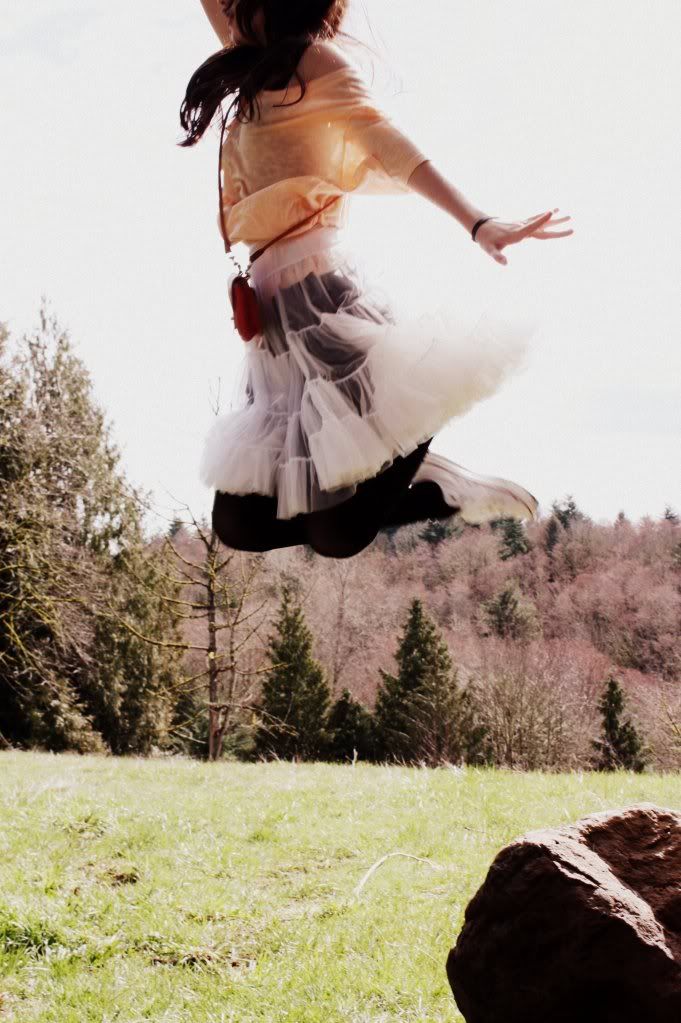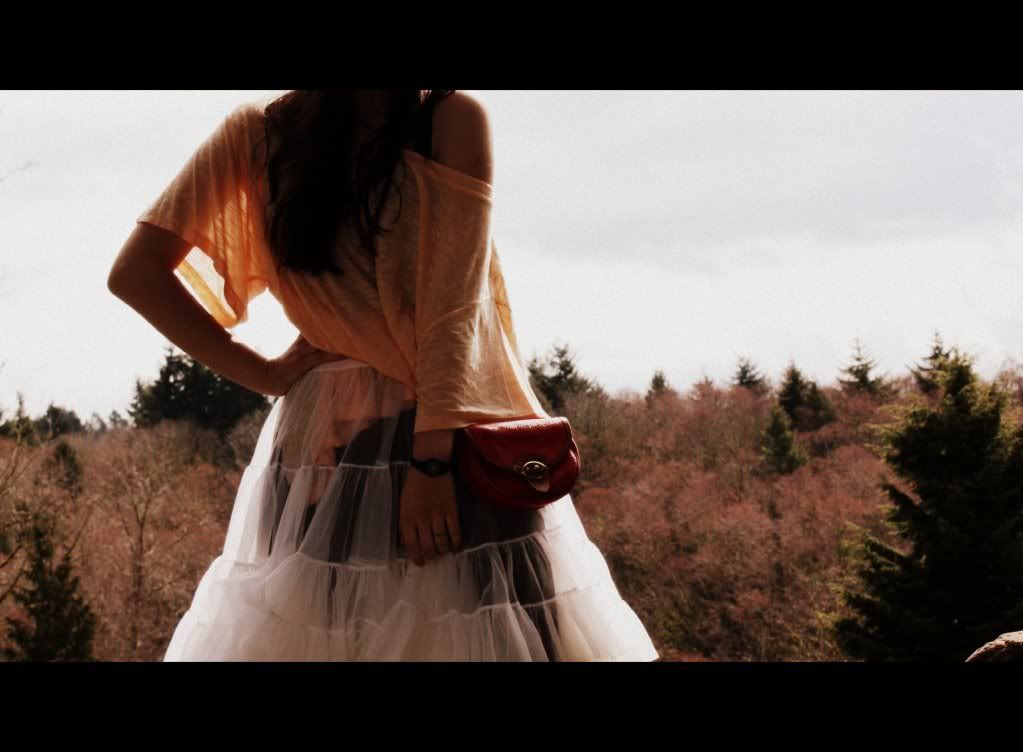 I saw Duplicity today. I loved it. I think Id be okay working as a US Operative, or in the CIA or anything having to do with running around and digging in secret files and having access to information that regular civilians couldnt even dream of. Im just saying, I wouldnt mind it. Im watching Austin Powers right now. My mom and I are doing a bit of an Austin Powers marathon. He's a secret agent too, with an awesome velvet blue suit to match.

"Wooo. That is one wacky get up you got there. Are you in the show?"
"No actually, Im english."
"Allow myself to introduce.... myself. My name is Richie Cunningham and this is my wife Oprah."
Best line(s). Ever.
Wearing a vintage white crinoline, target peachy shirt, target black tights, red Dooney + Bourke cross-body bag, and white converse shoes.
Ps I did a little interview with I Heart Fashion, check it out
here
.