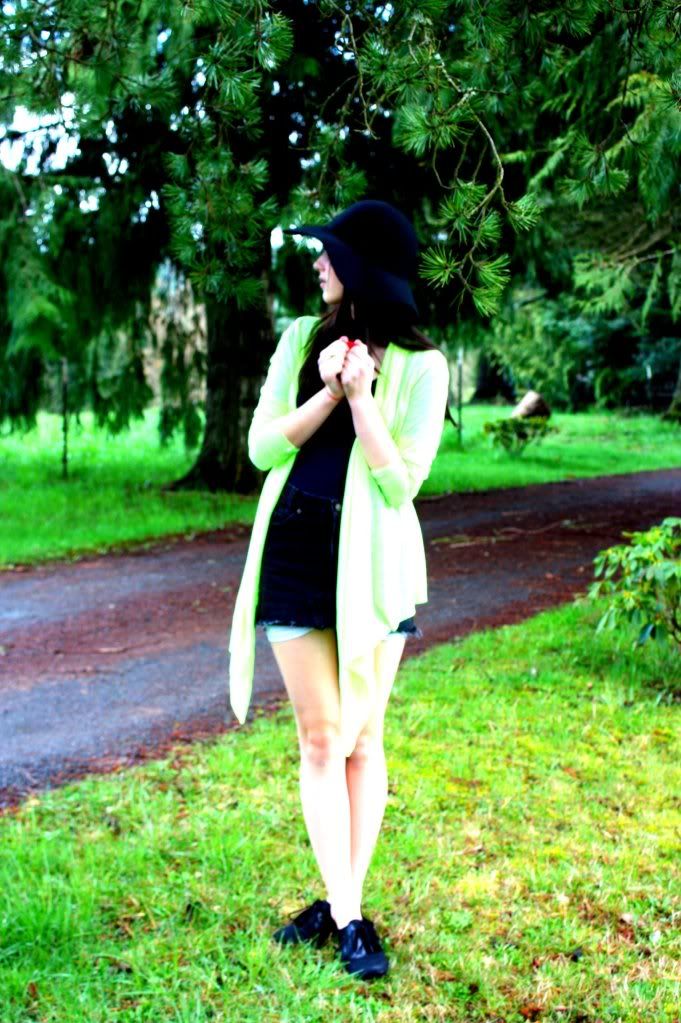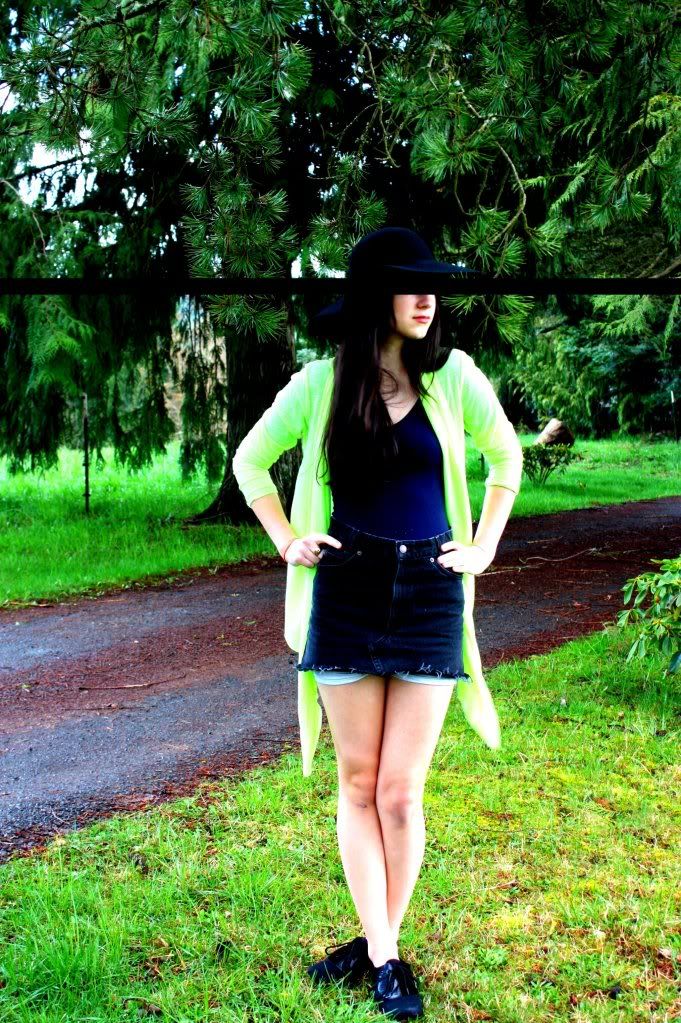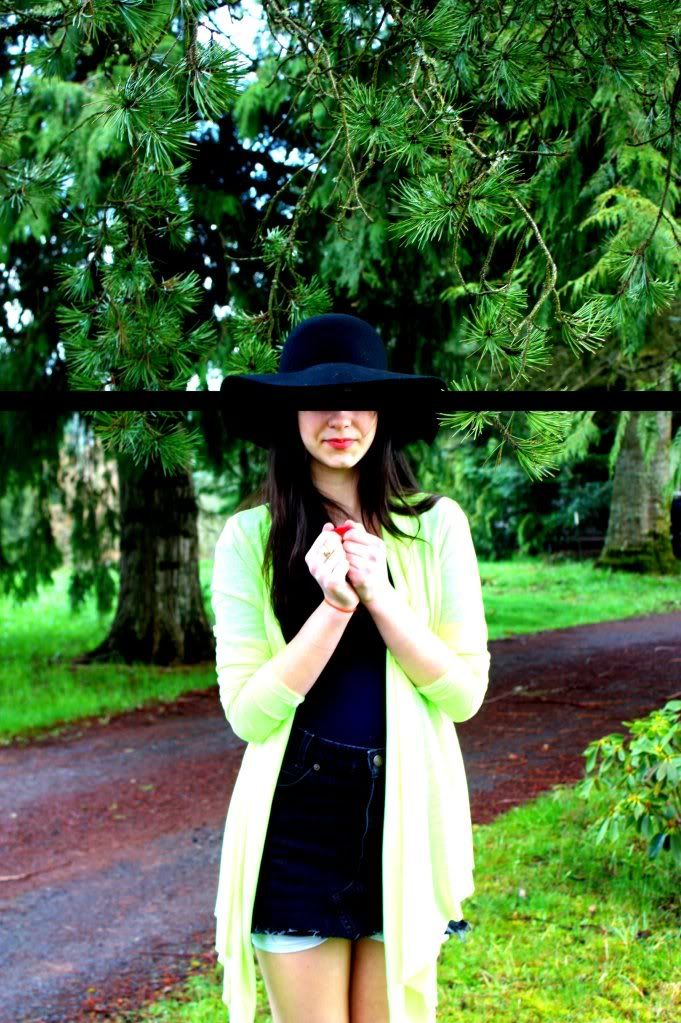 A reader asked for me to wear bright colors, I guess because we are slowly transitioning from Winter to Spring and its getting later and later for it to get dark. I paused when I read that because I realized I tend to stick to the darker side of the color wheel. Although I dont think I did exactly what the commenter was asking for, I did add a little more color to the whole scheme of things. I used this pretty neon green sweater and put it over my darker pieces. I like it. I think its a "Im not out of winter yet!" sort of outfit.

Ps. Im eating Swedish Fish in the pictures, so thats what the little red thing Im holding is.

Wearing a Target green sweater, AA unitard, Levis vintage skirt, black floppy hat (not AA!), and Slow + Steady Wins the Race jazz shoes.