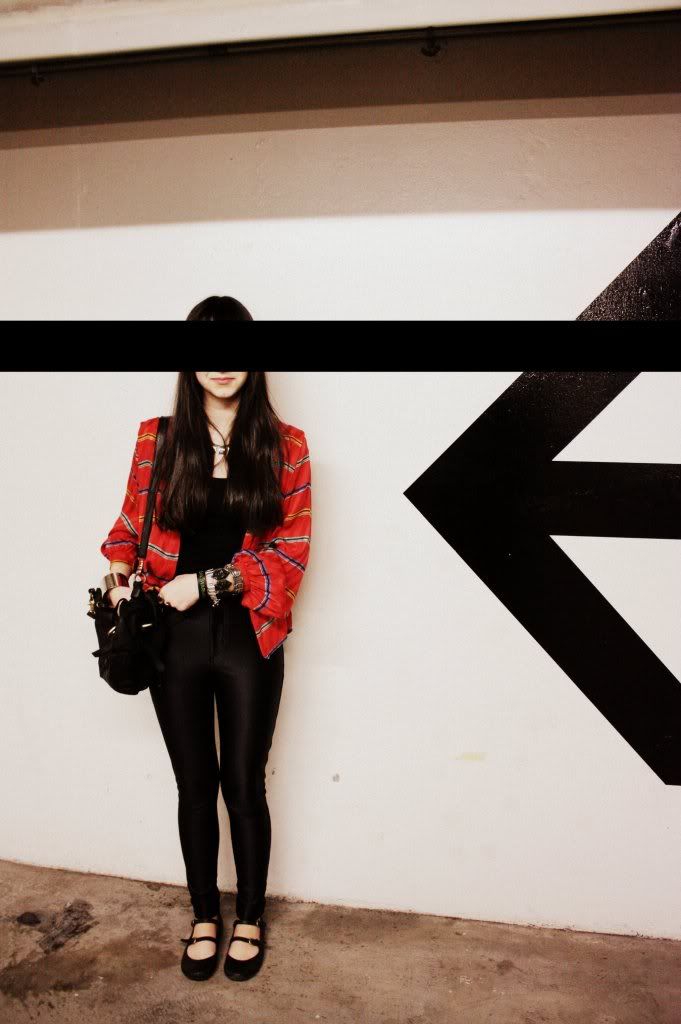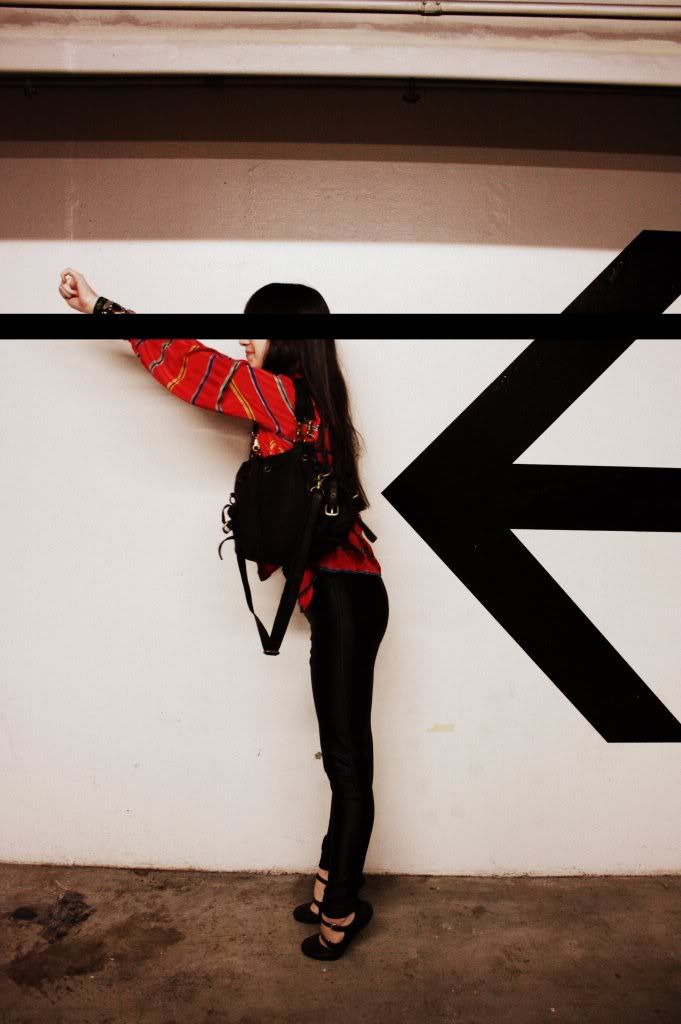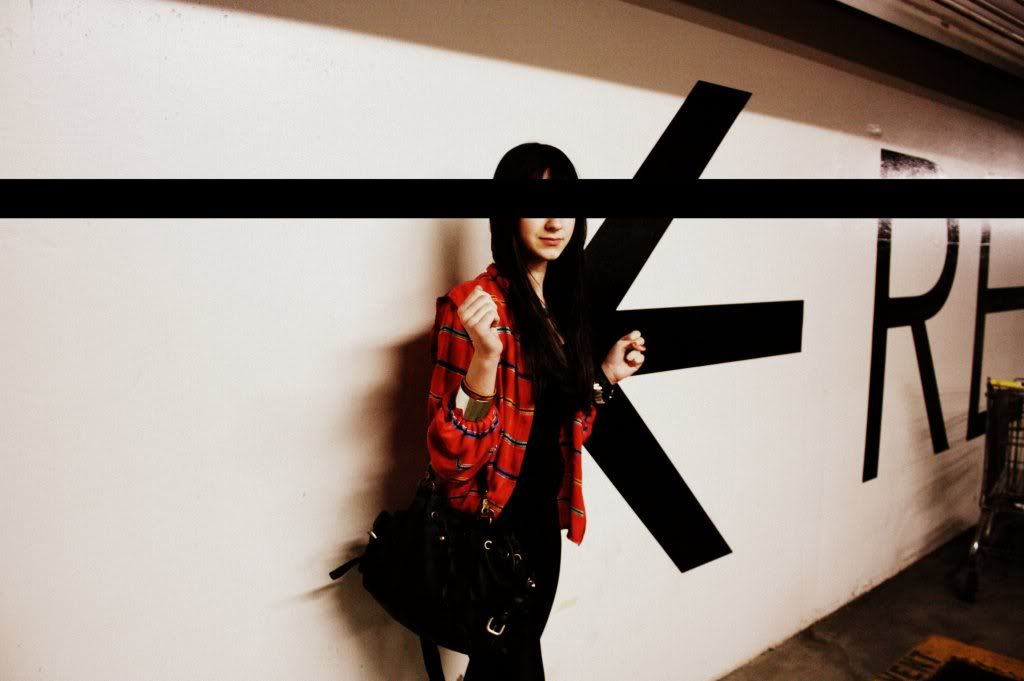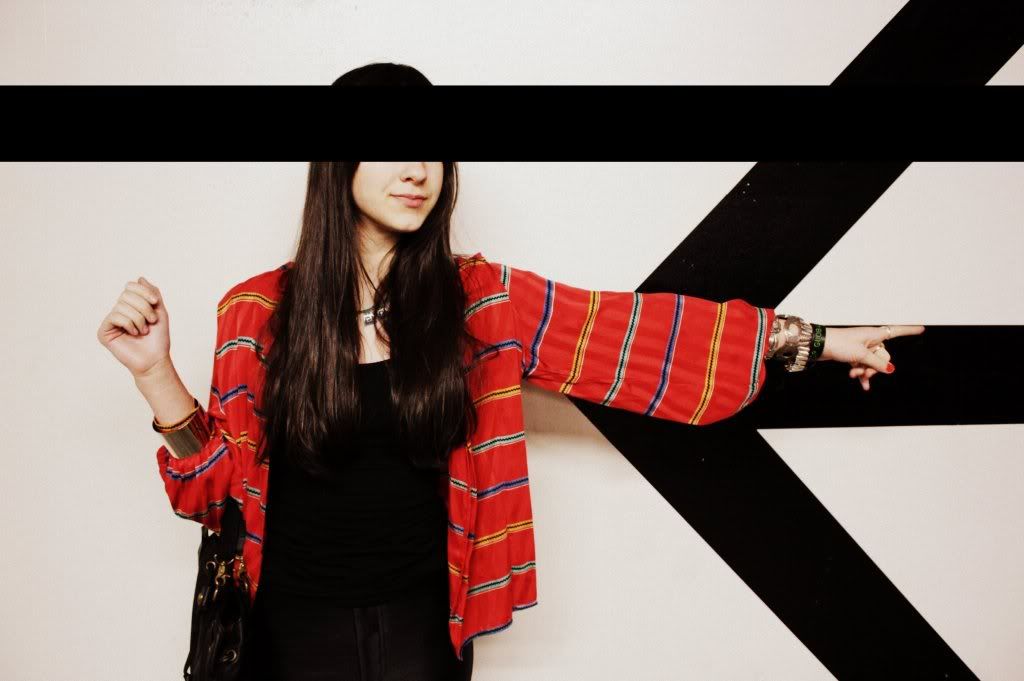 Im wearing my disco pants once again. And my new black american apparel u-neck dress. I seriously can not get enough of these body hugging dresses. They are insanity in the best form, completely versatile and so layer under everything. Its a wonder I wear anything else.

Im shifting my wardrobe to a basic black, navy, white and gray sort of faze, but one must make room for added fun extras like this Aztec inspired button up. People should still have a few crazy pieces in life, because that is exactly what humans are. Crazy.
Wearing an american apparel dress tucked in as shirt, red vintage button up, american apparel disco pants, steve by steve madden leather bag, three-buckled flats by steve madden,  and vintage misc. bracelets.