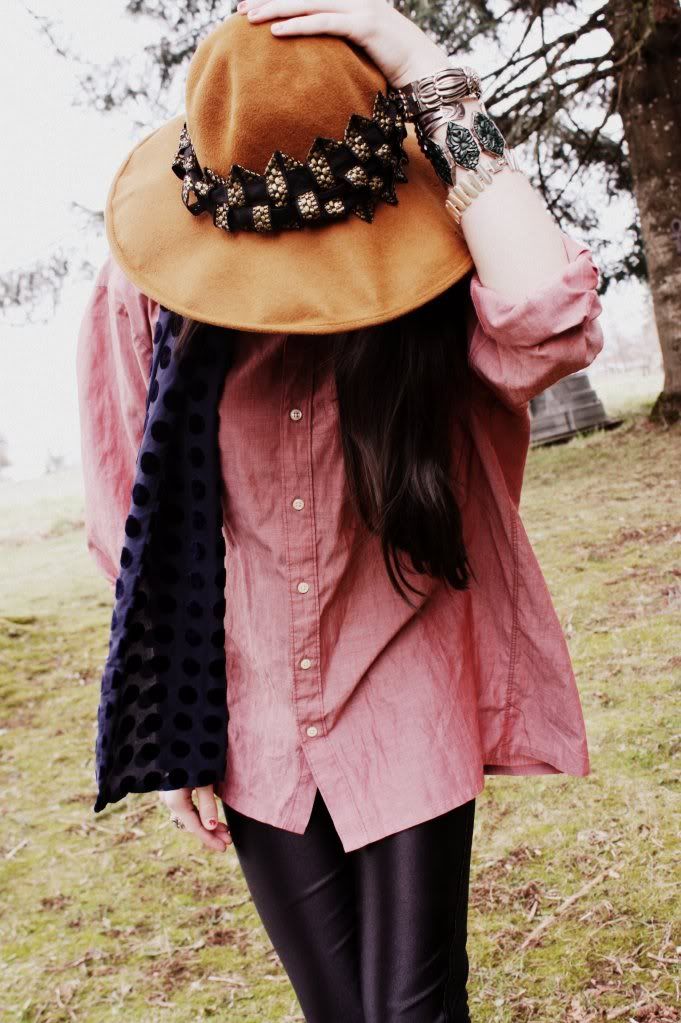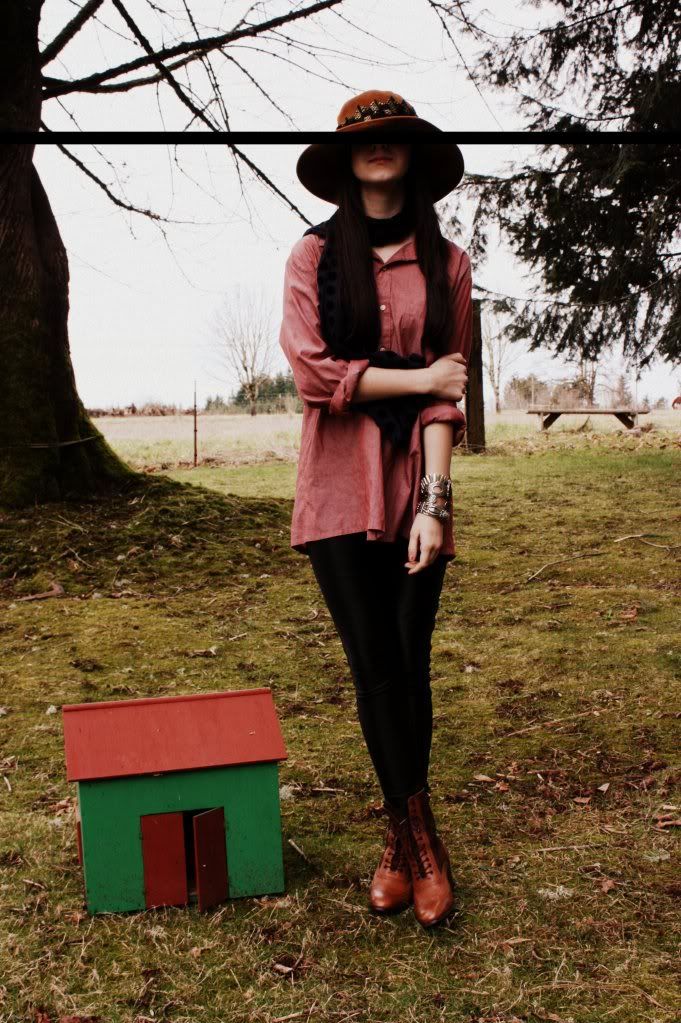 I have been wearing this outfit for two days now. Reason being, Ive been traveling and despite having quite a large suitcase Ive found myself not wanting to wear anything
but
these luscious disco pants and this pretty pink mens shirt. I arrived home at midnight last night and have been walking like the half dead ever since.
I want to know how all of these Editor in Chiefs and Stylists go to Fashion Week. How many suitcases do they bring? How big are they? It never seems like I have enough clothing wherever Im going, and then at the end of the trip I find I have too much to lug onto the plane.
P.s. In love with
this
guy. He is fantastic.
Wearing a vintage Christian Dior mens shirt, American Apparel disco pants, vintage Dingo boots, navy polka dot scarf, vintage hat with Victorian lace and vintage jewelery.