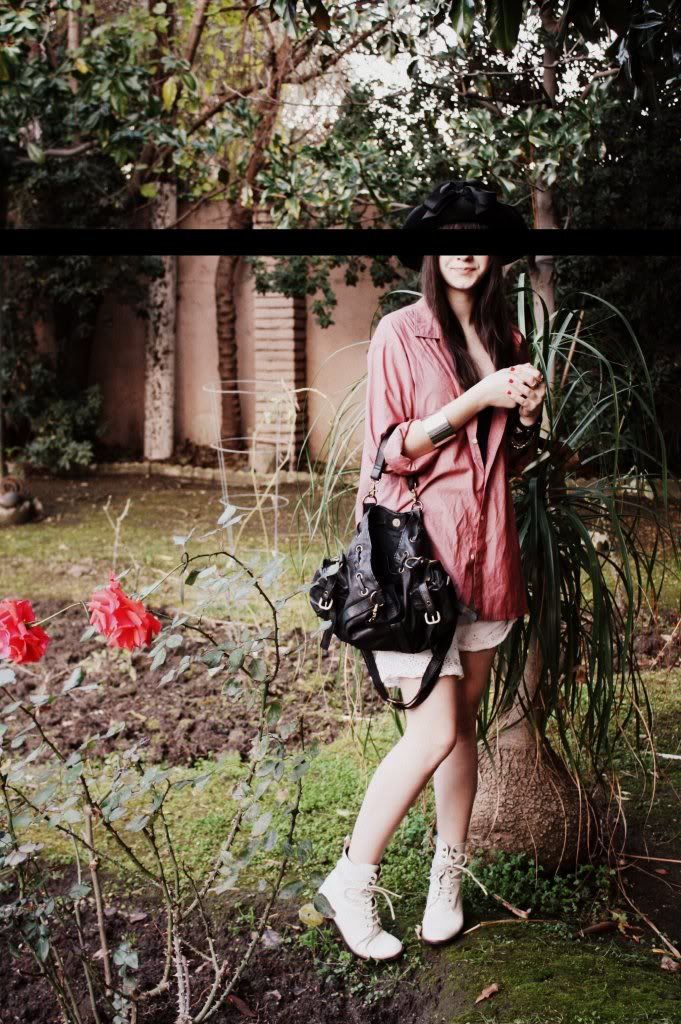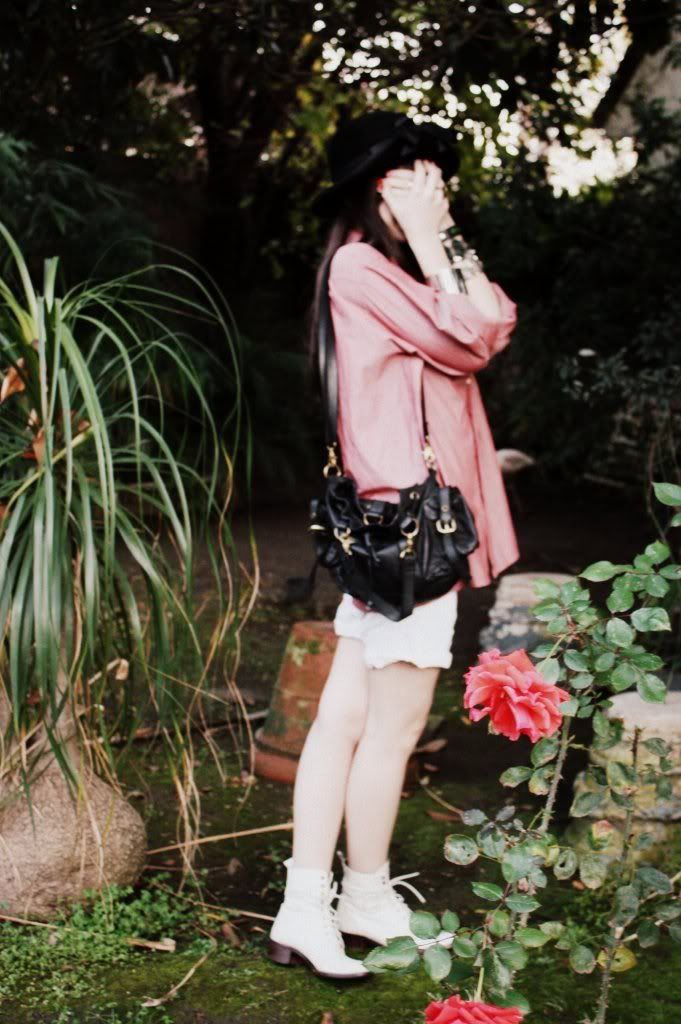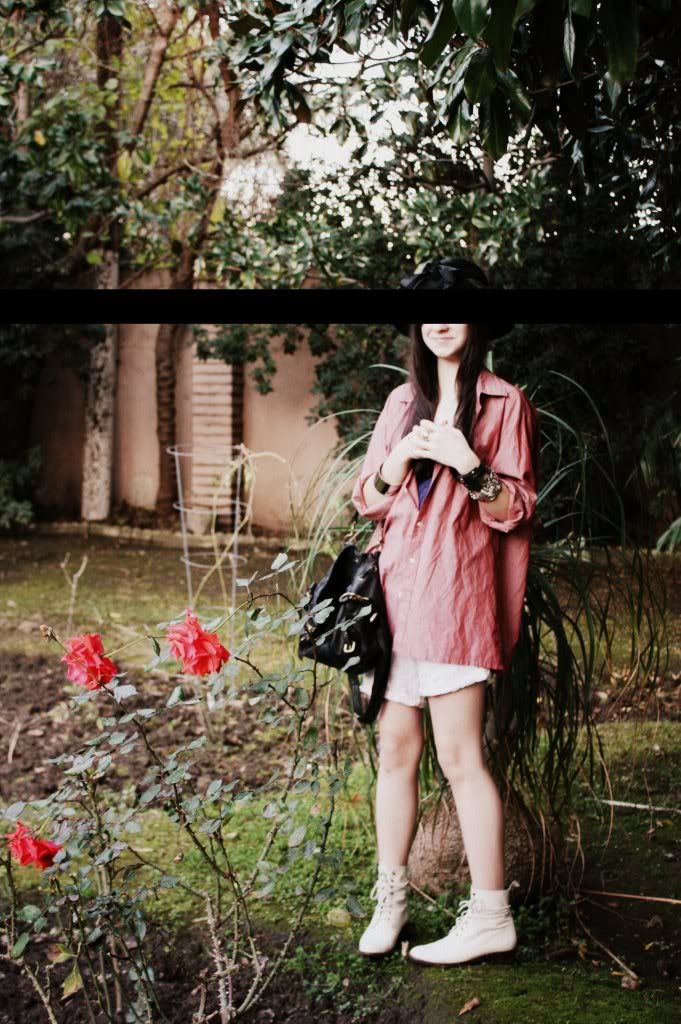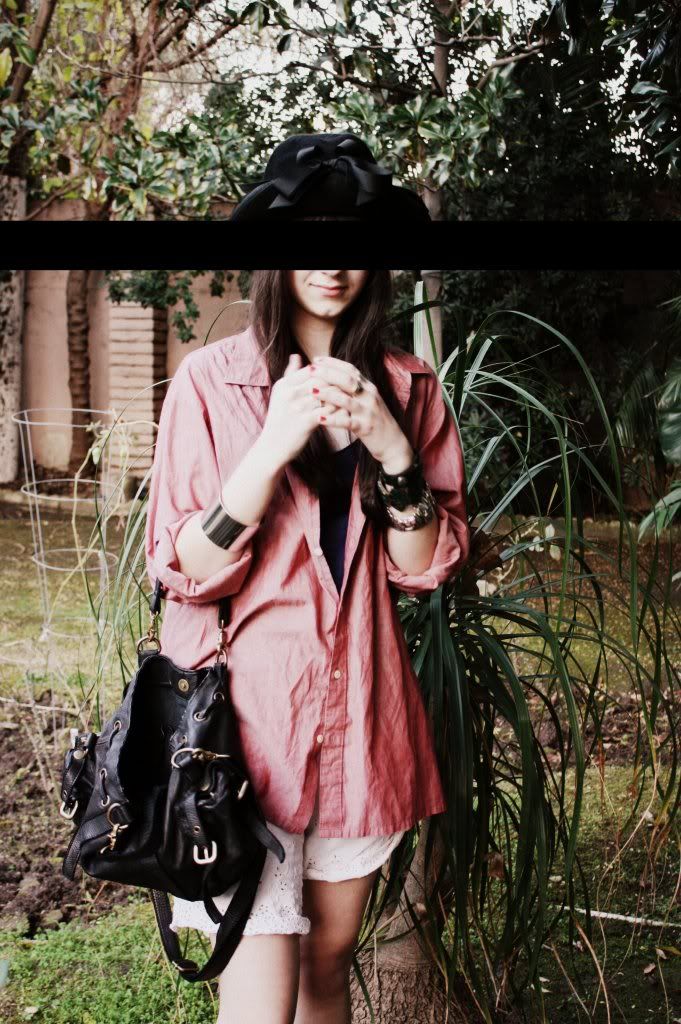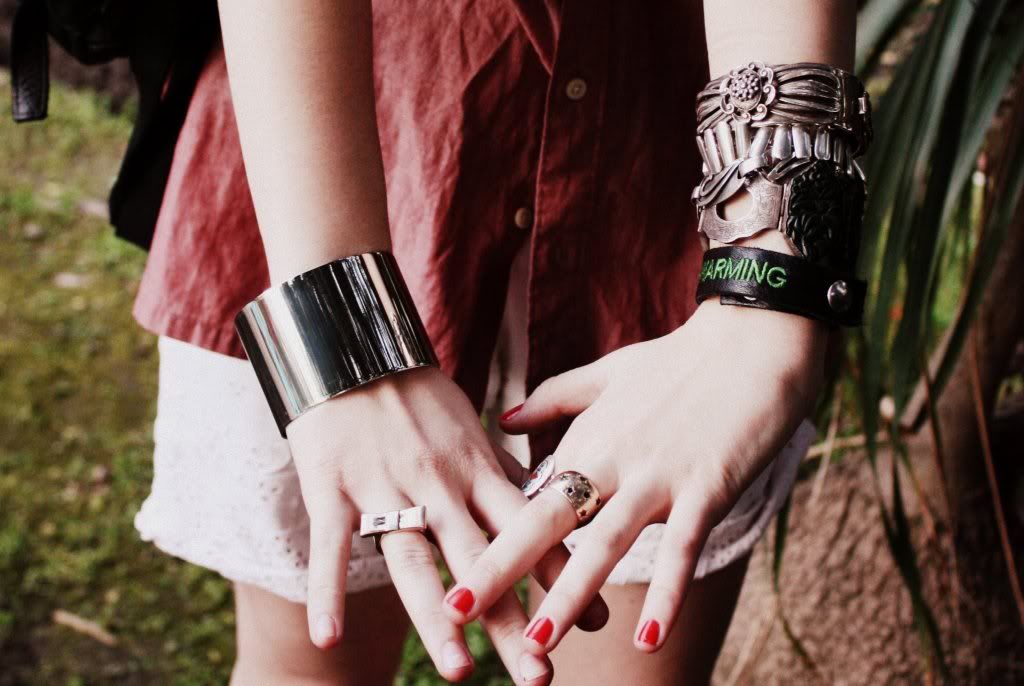 I rolled up my lovely vintage eyelet bloomers today because I was getting sort of tired of the silhouette they were making around my legs. I like it this way a little better. Makes them a little looser and more casual.
As you can see I only have one of my hands painted red. Ive been a little busier than usual with a secret project I'll be able to share in March, and so therefore have had no time to really paint my nails the way Id like. Plus its kind of fun to just have one hand painted, and the other not.
I really want a rose scented perfume. Can anyone suggest an eu de toillette thats reasonably priced on the market right now?
Wearing a vintage Christian Dior rose mens shirt, american apparel triblend navy tank, rolled vintage white Ghost bloomers, vintage black hat with added ribbons, Steve by Steve Madden leather bag, David Aaron cream boots, Marc by Marc Jacobs large silver cuff, and vintage sterling silver bracelets.