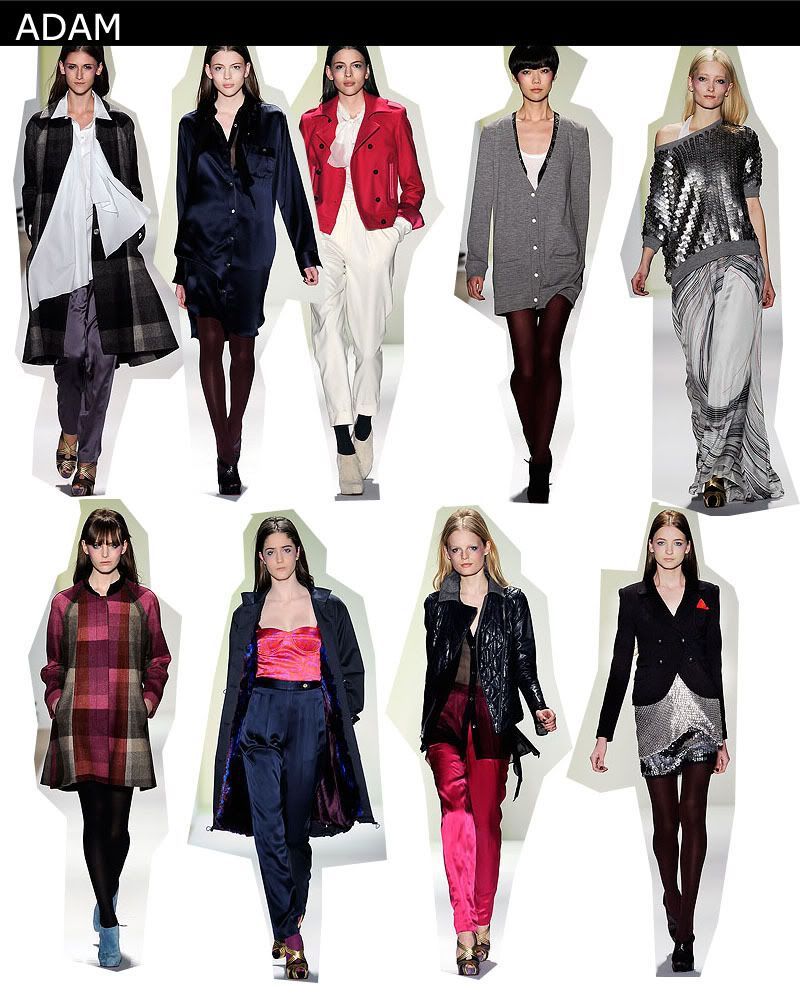 Once again, ADAM is fantastic. I first wrote about the label
here
, and Im proud to say Im still in love with the garments Adam Lippes put out. Bravo, brava. I would wear everything here, from the pretty pink trousers, to the shiny shirts, black blazers, navy men shirt dresses, and pink bustier tops. Please Adam Lippes, may I have those navy silken pants in the bottom second to the left picture? Ill write a poem for you!
Adam, oh Adam,
May I have those dear pants, Adam
I have slaved, and written, Adam
Posts about your clothes, Adam
And all I ask, oh Adam,
Is that I receive a pair of trousers in return, oh Adam,
Because I would wear them, oh Adam,
Everyday, oh Adam,
In every way, oh Adam,
And they would make my heart soar, oh Adam.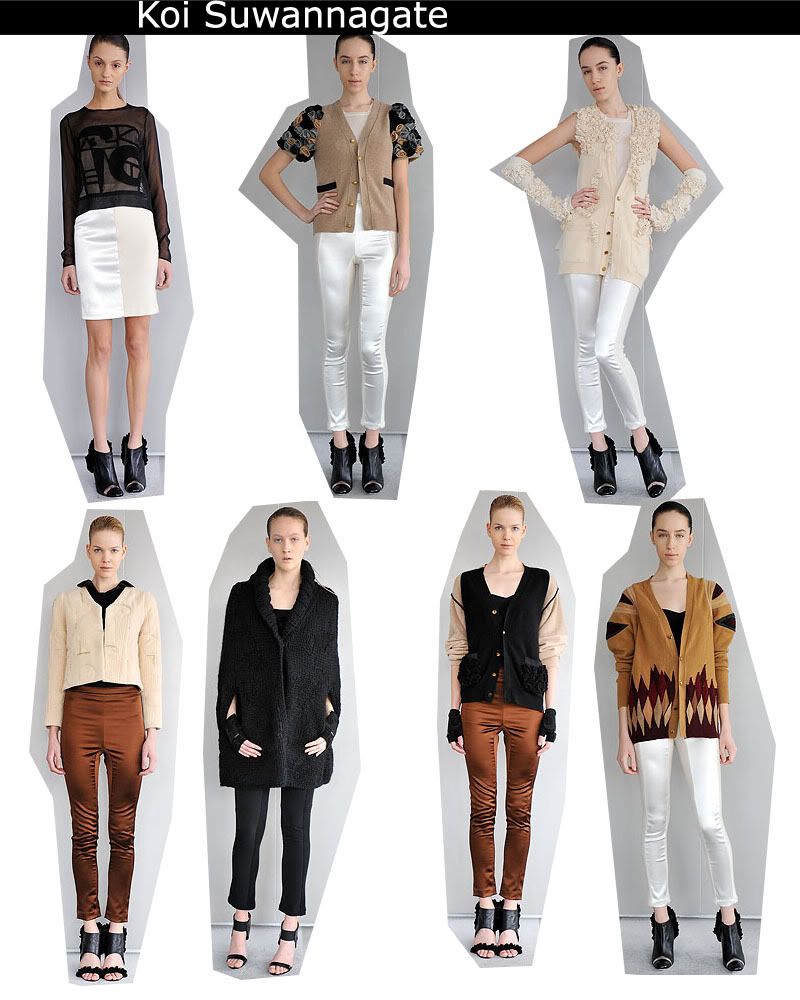 Id never heard of Koi before this, but I guarantee that by next year Koi Suwannagate will be a household name. And Im only half joking. I loved all of this. The cigarette pants were especially gorgeous because they had cashmere running up both sides of the legs "to make you look slimmer" Genius.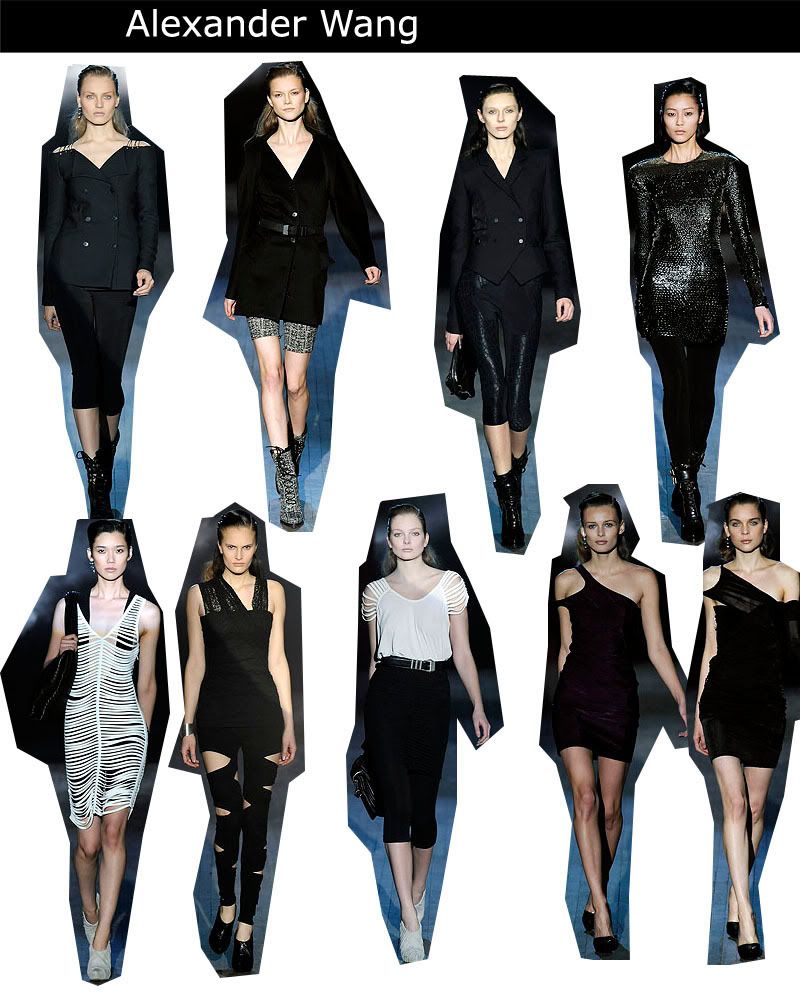 I was really dissapointed with Alexander Wang. The few images above were the only ones I liked, and truthfully only a few of the selected ones above would I actually want to buy.... I just thought Id put this here and say I didnt like Alexander Wang this collection. It was too dark, I expected a more playful, rather than serious, tone.