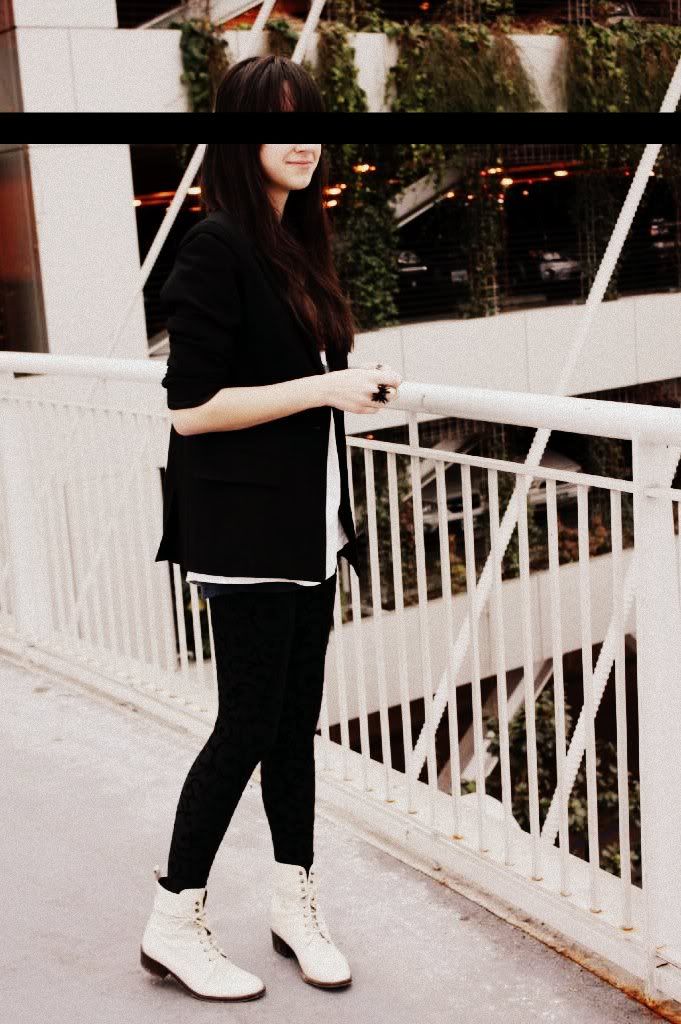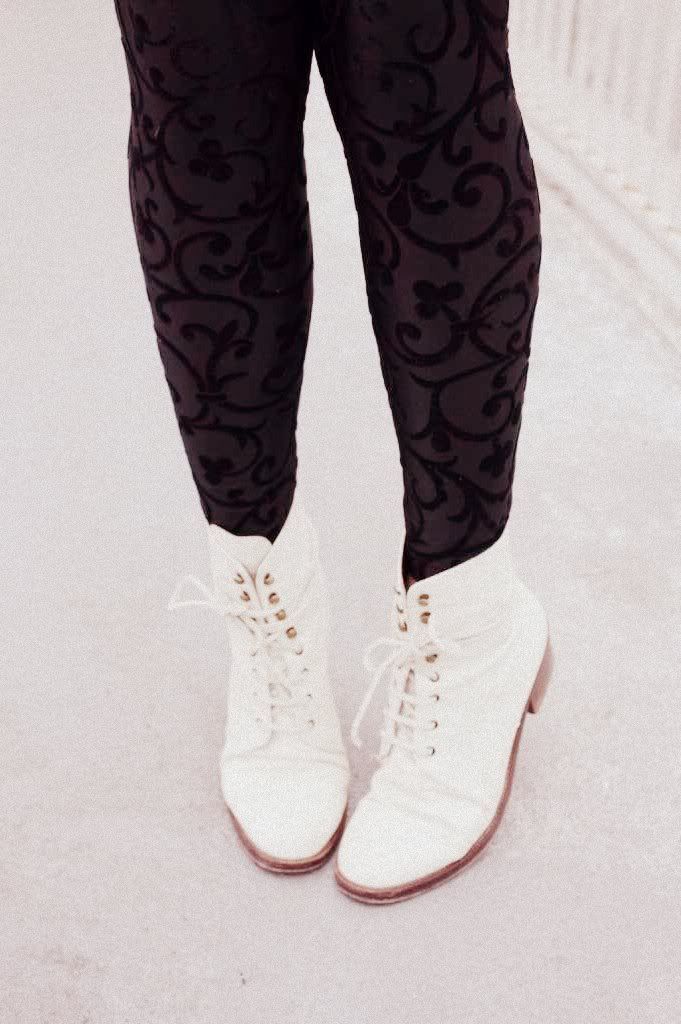 Does anyone know of a really good lotion that works incredibly well? Im in need of some. When my exchange students were here they constantly asked for "Hand cream" which I thought was adorable, because everyone says lotion. Or, at least the people I know. I had to give them my incredible girly and delicate Velvet Tuberose lotion from Bath and Body Works. They didnt complain.
Wearing an A.F. Vandervorst black blazer, vintage British flag tshirt, velvet detailed leggings, David Aaron leather boots,
Poppi Shop black spike ring
, and misc. silver rings.
I really love these Poppi rings. They are the extra flare to any outfit. I got my first poppi ring a few years ago, it was a pretty coloring of light colors. The one Im currently wearing is my mothers and I borrowed it for the outfit. On the website, this is what I found that exactly tells you what a poppi ring is:
"poppi laughs. poppi flirts. poppi screams. poppi says it all without you saying a thing."
So true. Check it out
here
.