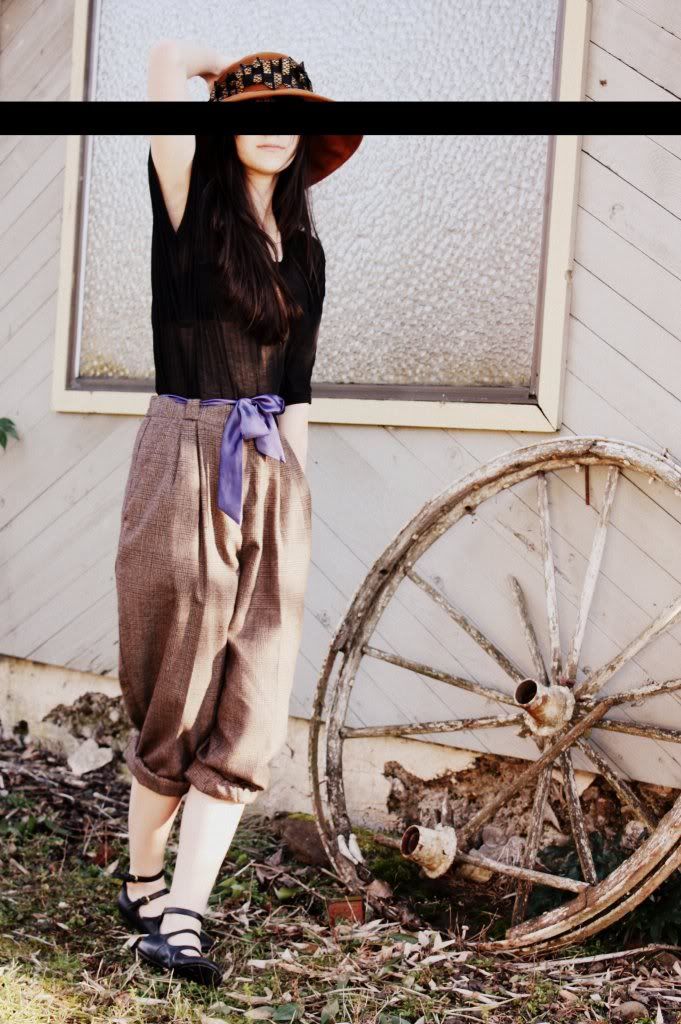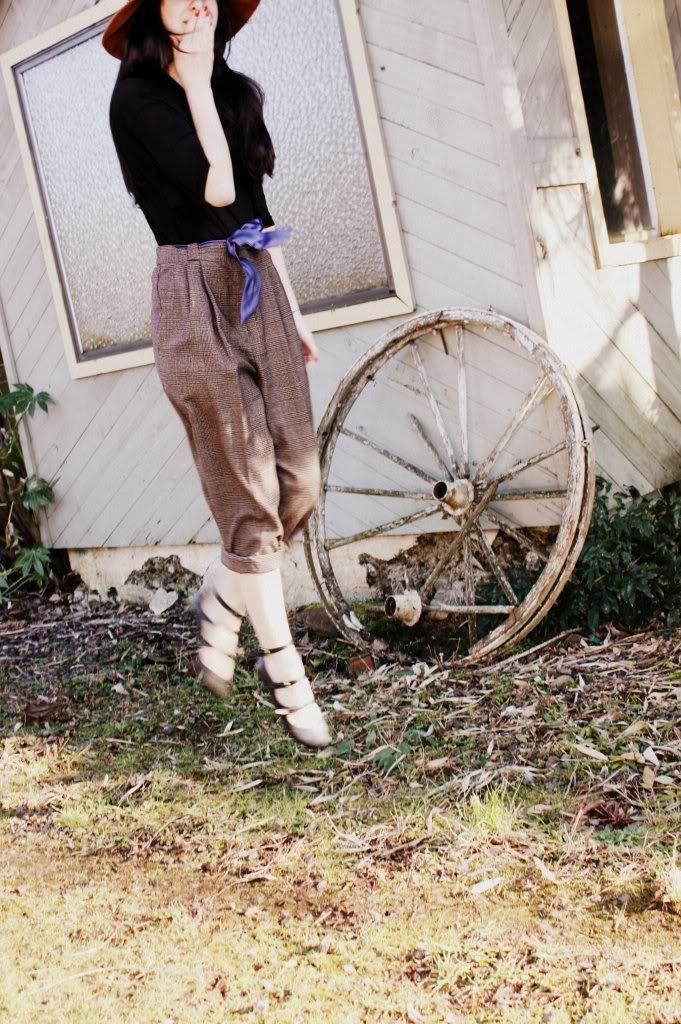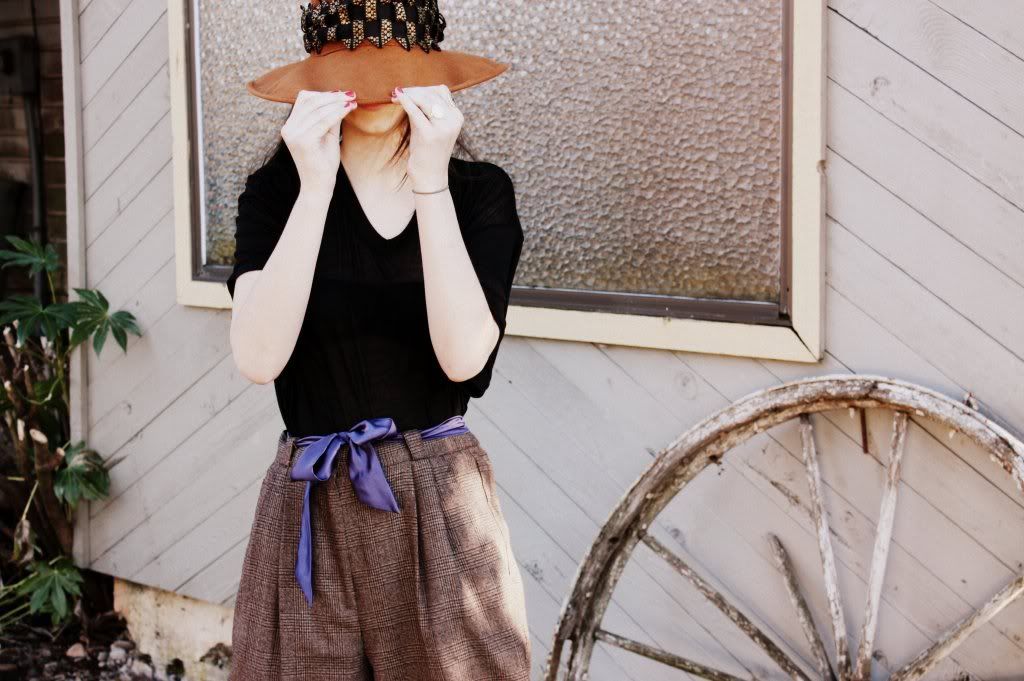 So, yes, this shirt is sheer. It is also incredibly comfortable. And Im not talking, "Yuh-huh, thats nice, its soft." Im talking about "OH MY GOD I NEVER WANT TO TAKE IT OFF AGAIN!!" type of comfortable. Seriously. Id wear it
all the time.
I love these pants because they are so gorgeously large, I pull them up and tie em off and they are the perfect rolled, slouchy, loose pants, ever.
Wearing an american apparel black sheer top, american apparel black lamé ruched tube top, vintage pants, handmade navy ribbon belt, vintage hat and steve madden buckled flats.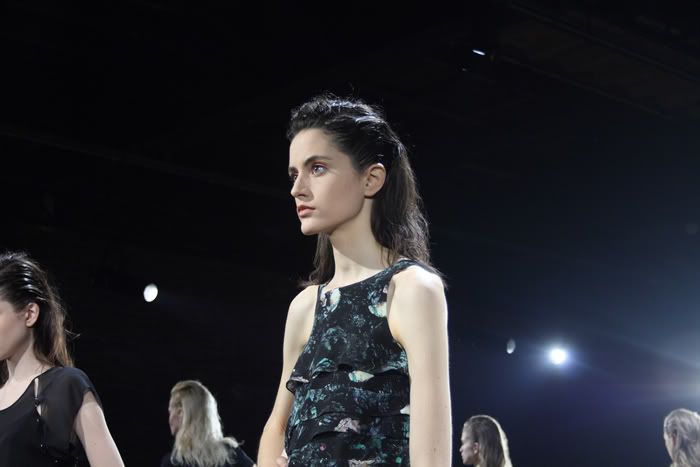 (camille)
This is insane, no? Bloggers very own
Laurel
is currently walking around on catwalks in designer clothing in New York Fashion Week. Everyone is so proud of her! She looks fantastic. Keep going girl!