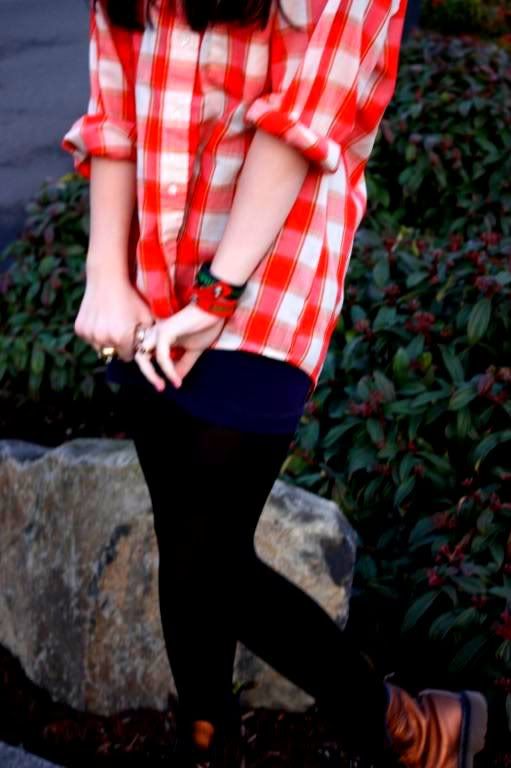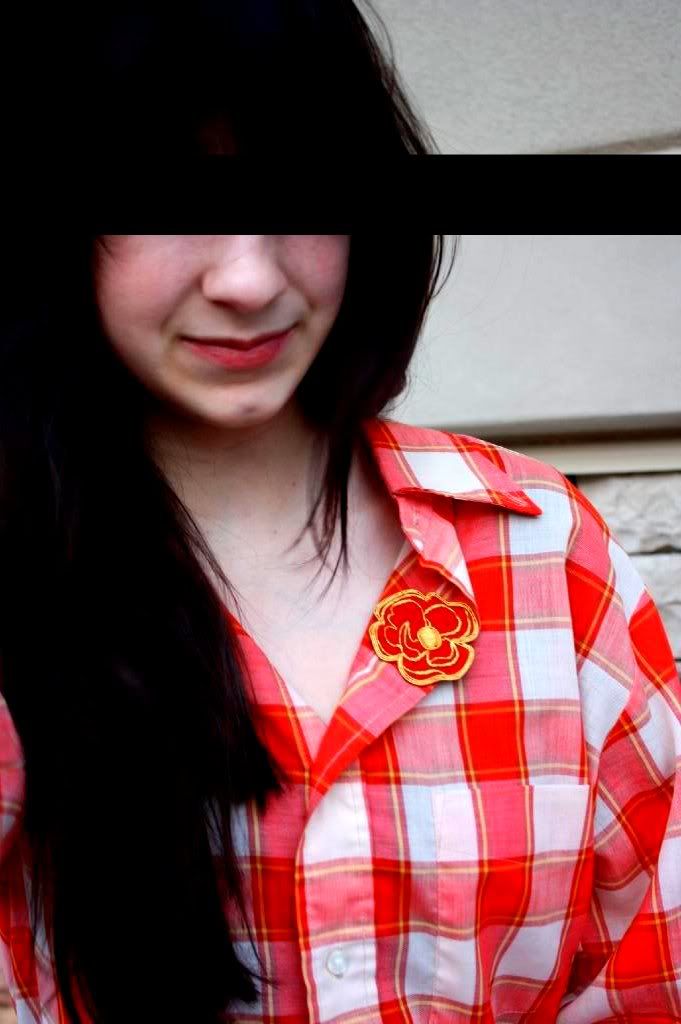 T: What do your bracelets say?
Me: STOP GLOBAL WARMING!
T: Thats funny, since youre wearing plastic.
Me: True dat.
R: Uhh, Did you just say "true dat"…?
This is the little pin that I received from
Chictopia
. Its from darling
Tagrhid
and her little store
Nashua
. Its made of velvet and gold bullion thread and is truly so fun and lovely to wear. Thanks chictopia and Taghrid! In other chictopia news, I was named one of chictopia's February Style Icons. I can not tell you how honored and great-full I am. Thank you so much for everyone that added me as a favorite and commented on my photos over there.
Im wearing a vintage red plaid mens shirt, american apparel navy u neck dress, black tights, bronze doc martens
,
nashua velvet rose pin, and stop global warming leather bracelets.