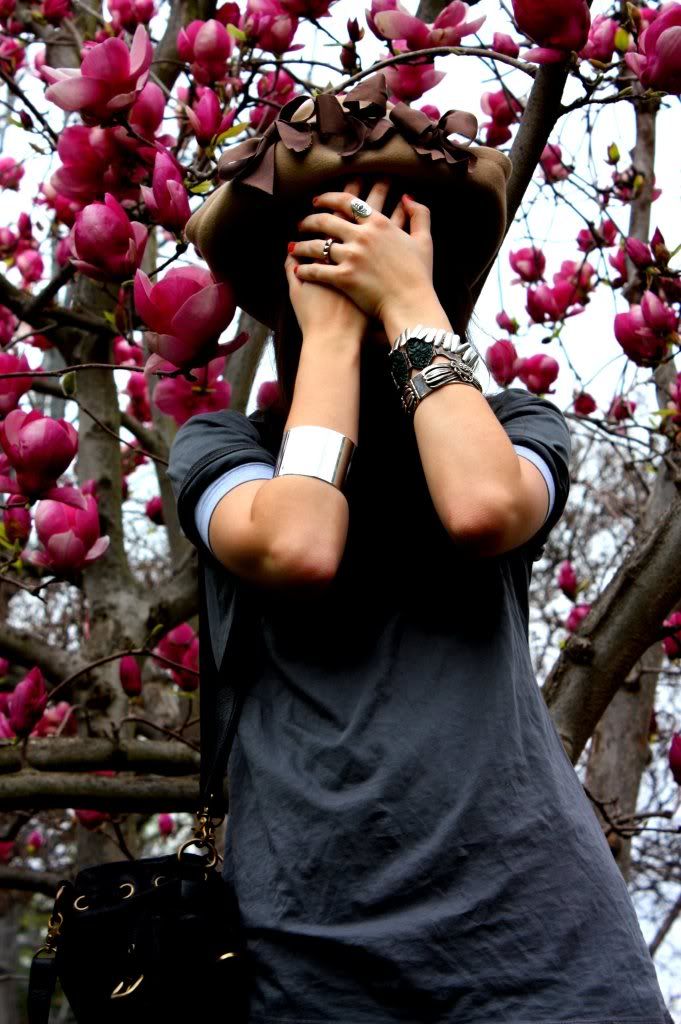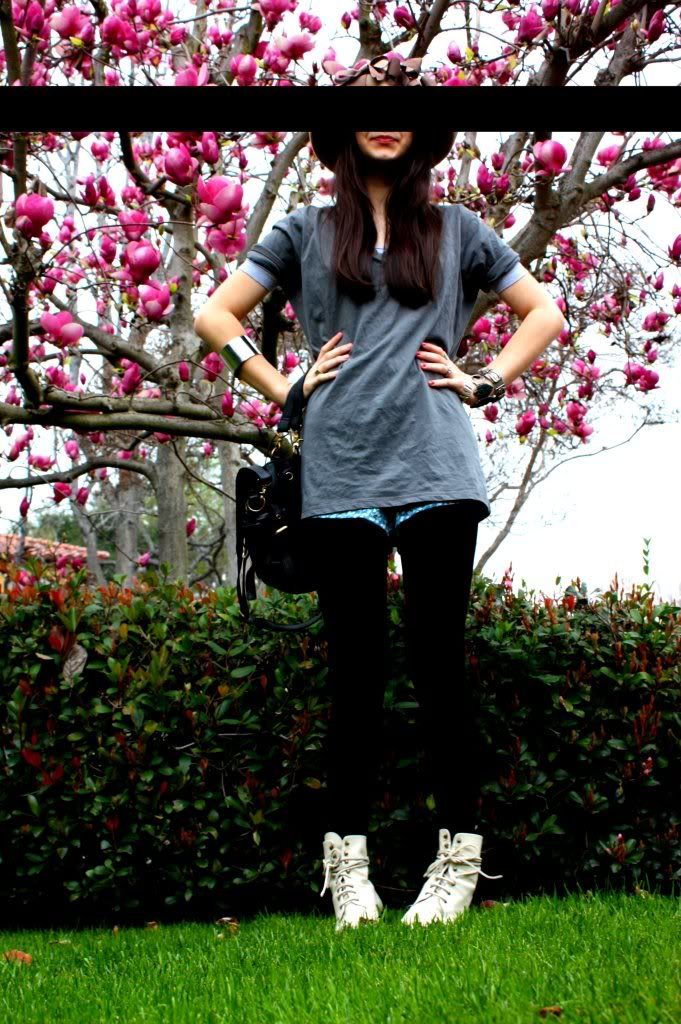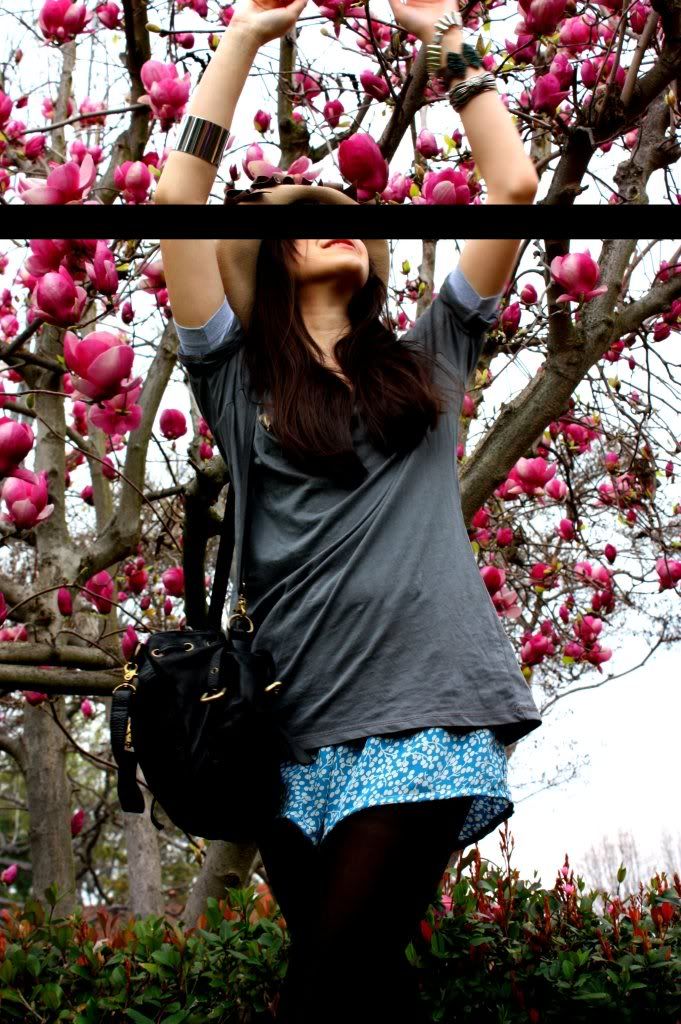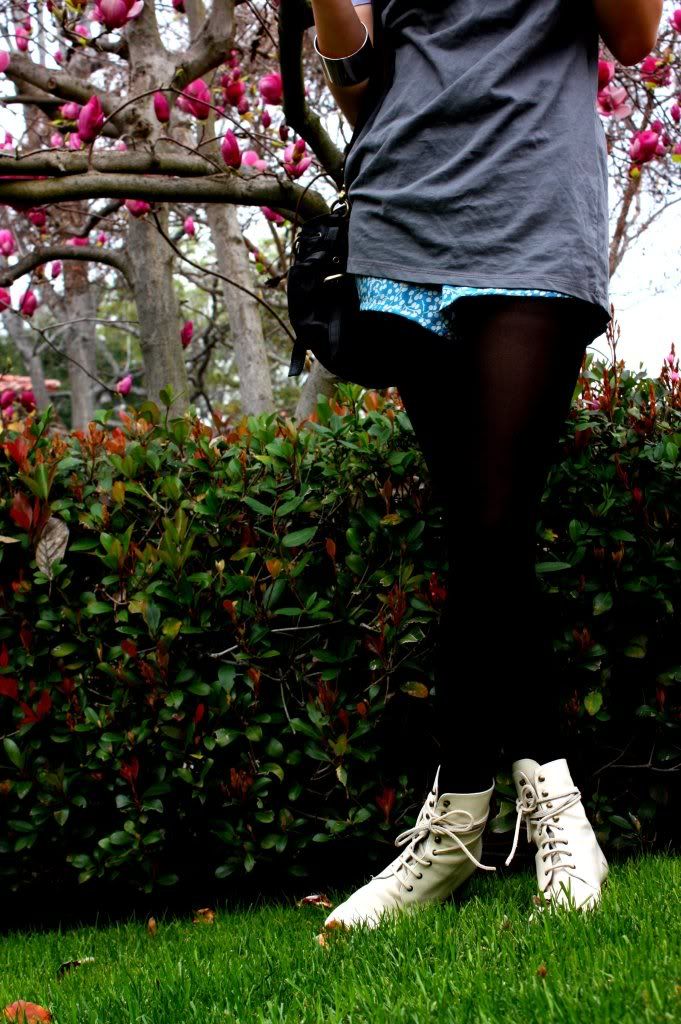 When I wore the
black version
of this hat I got a couple of comments saying I looked like
Blossom
. I filed that away in the back of my head and when I went for a sleepover at a friends house, I took this cream version with me. I wake up the following day and leave and then what do I find in front of my friends house? A beautiful blooming magnolia tree. Of course very fitting, and of course the perfect photo op.
My mother got on the ground to take these pictures. I did not ask her to do that.
Yes she is strange, but she's mine. :)
Have a great day lovelies!
Wearing a target gray shirt, american apparel gray unitard, marc by marc jacobs boxer shorts, target tights, david aaron leather boots, and a steve by steve madden bag.