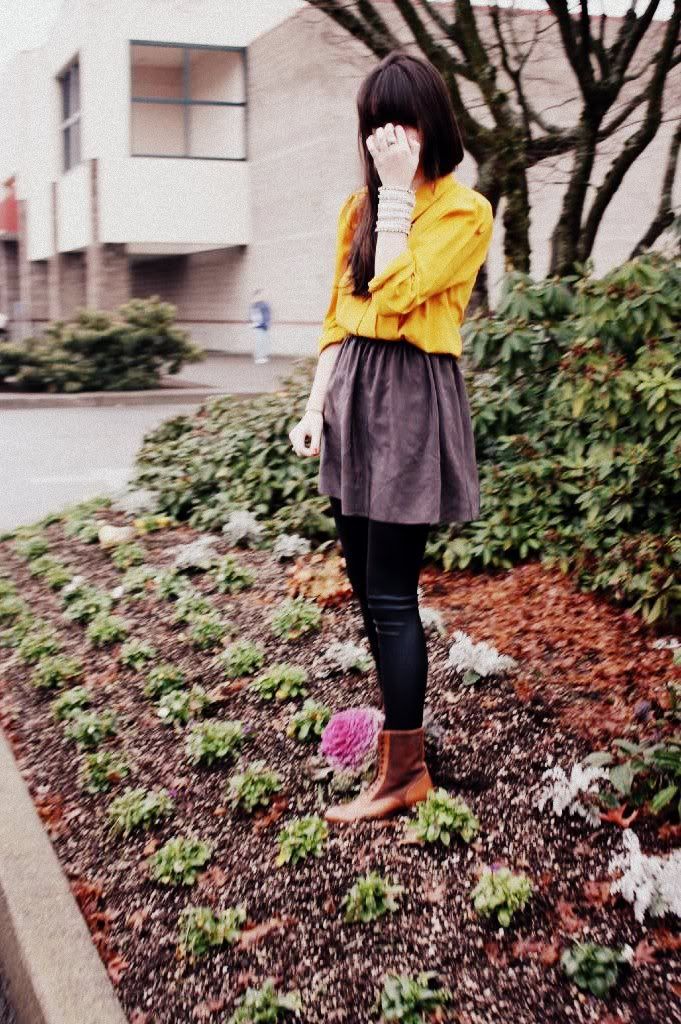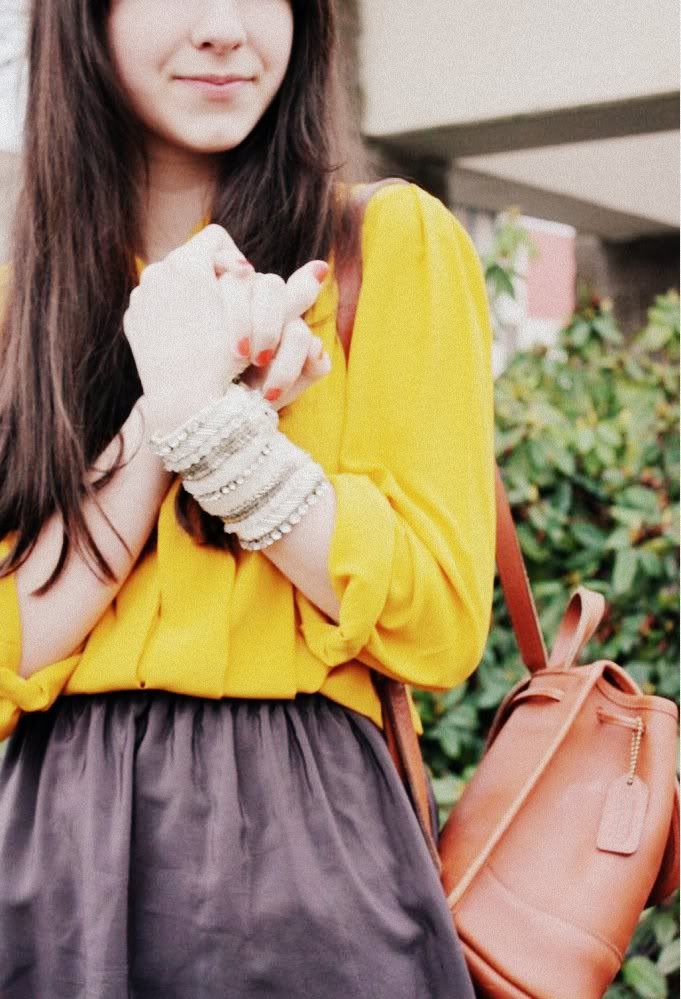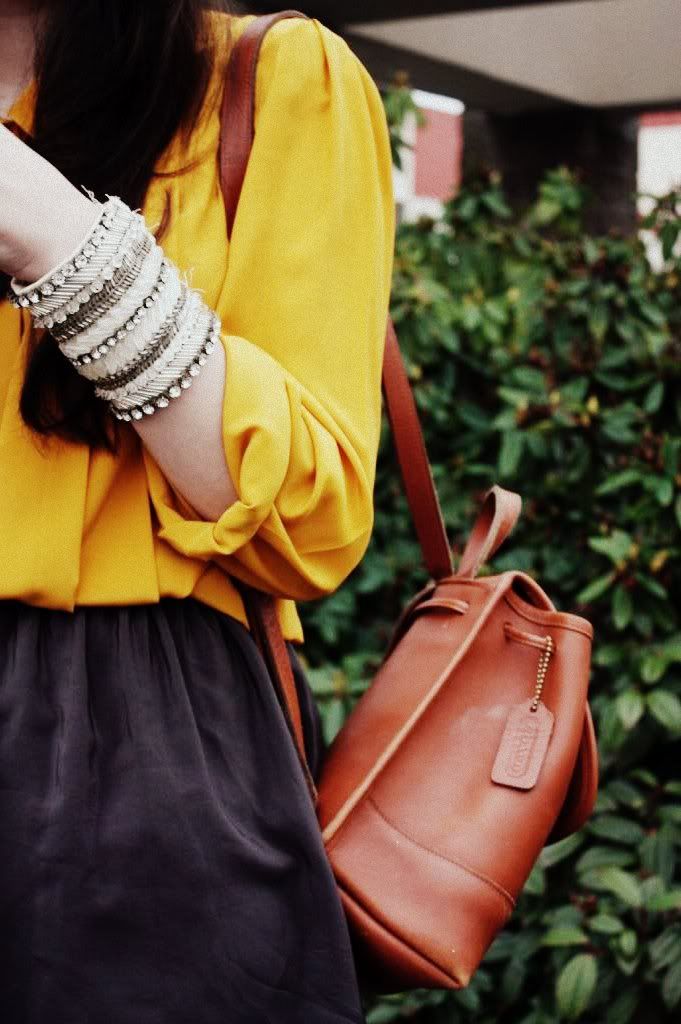 Bought a ton of classical music in the last 30 minutes. Or, maybe not a ton, but at least more than one. The list is as followed:

Griet's Theme- Alexendre Deblat
Prelude in C minor- Chopin
Prelude in E minor- Chopin
Nocturne in C# minor- Chopin
Anna's Theme- Joshua Bell

Pride and Prejudice Entire Album- Dario Marionelli (actually, this arrived in the mail)

Good times, eh?
Another photo session with the mother. I am quite fortunate to have her. Some people dont have personal photographers.
I love my new vintage silk yellow button up. It is amazing. The color is shocking, and the little black tails on the collar of the shirt create the perfect finish.
For those of you wondering about the shoe stretching, it did alter the shape a little, but its the price to pay for your feet not hurting.
Wearing brown leather coach backpack, vintage gray silk skirt, vintage yellow silk button up, vintage beaded cuff, vintage dingo boots, and american apparel black latex liquid leggings.