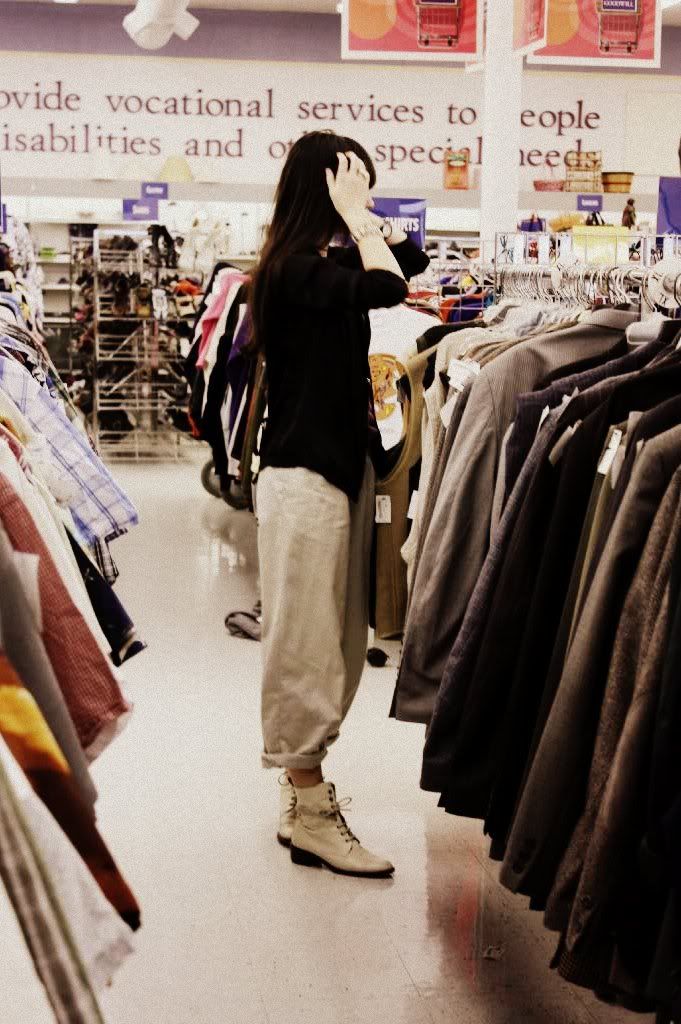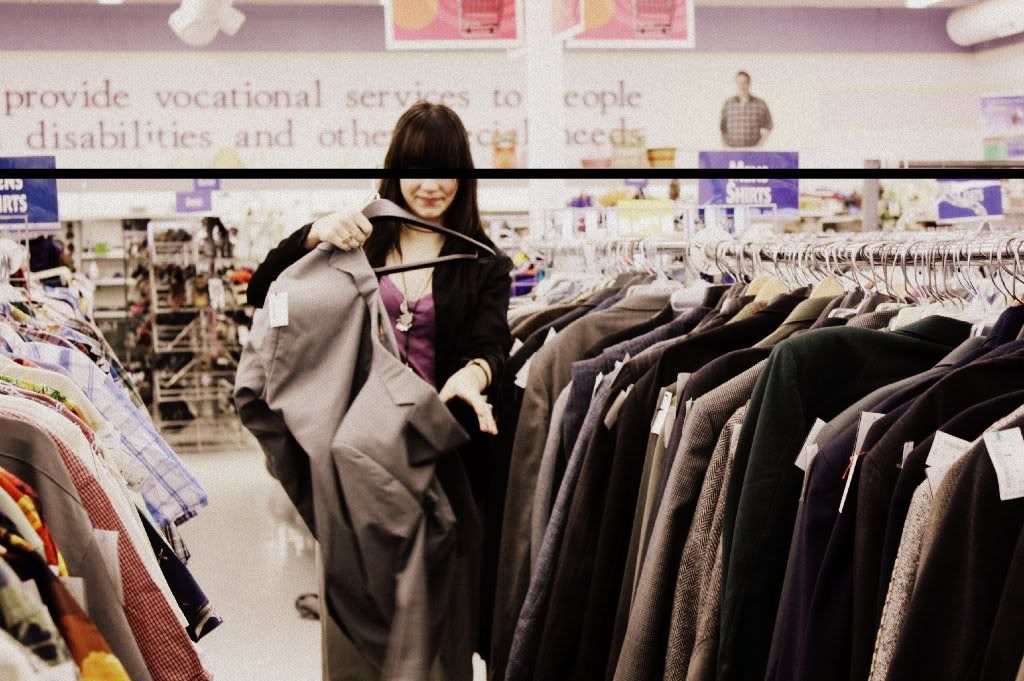 target trousers, margiela MM6 satin jacket, urban outfitters purple shirt, david aaron boots, vintage silver cuff
A longgg time ago, a reader asked for me to tell them the secrets/guide of thrifting. What a fun idea! I combined thrifting, with blogging, what more could be fun than that? So here we are. Epic post time. There is also added commentary by my dear mother, since she is the one who taught me to thrift in the first place. Enjoy.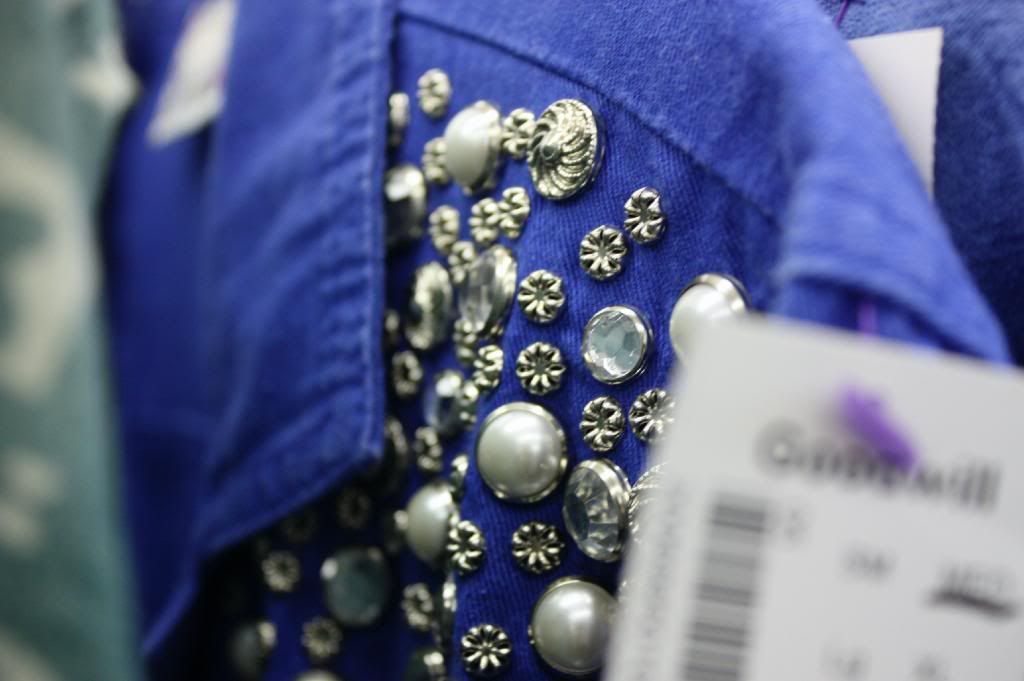 Stylish Wanderer Hints/Tips/Tricks/:

1. Do not be afraid of the scary lighting and (perhaps) scary people. The people are there for a bargain, just like yourself.
Keep your head down, and avoid eye contact.

2. If you are looking for a certain type of item, search in both the mens department, and womens department. Example: Out for the perfect oversized sweater? Go to both the mens and womens section. You never know what could be lurking in a corner.
3. JUST because its designer, doesnt mean its awesome. Ive seen several Chritian Dior coats over my thrifting experiences, and Ive resisted buying them because its the brand I want, not the actual coat.
4. Sequins. I know they seem rare. Seriously, they are not. Only buy a sequin shirt if you LOVE it. Not just because sequins are a trend. This goes for any trend item. Buy it if you like it, not because its in.
1. Look in every area. Its not a commercial business, they dont worry about stuff being in the wrong place. You can find cool garments totally mis-hung.
2. Ignore the size marks. A size 12 vintage dress is actually a size 6 or 8 in vintage sizes.
3. Just because you go to the thrift store once, and there isnt anything there, doesnt mean that it will be the same way the next time. Go on a regular basis, they get new stuff daily.
4. Look in the type of neighborhood the thrift store is located. If its in an old neighborhood with old houses, youre more likely to find vintage and older clothing. Newer houses, not so much.
5. Vintage men clothes are harder to find then women's. Culturally, men wear out what they buy, women buy it and then get rid of it. :) (Stylish Wanderer: Fact, girls, and you know it)
6. You will find that each thrift store has its own personality. A goodwill in one town will have totally different stuff, than a goodwill in a town three miles away.