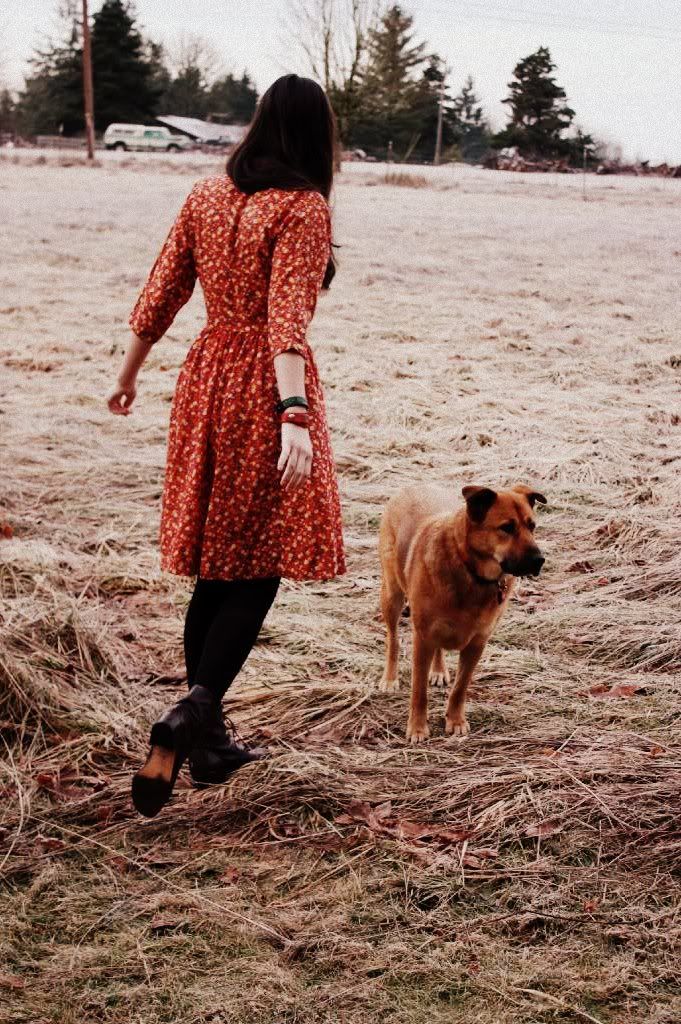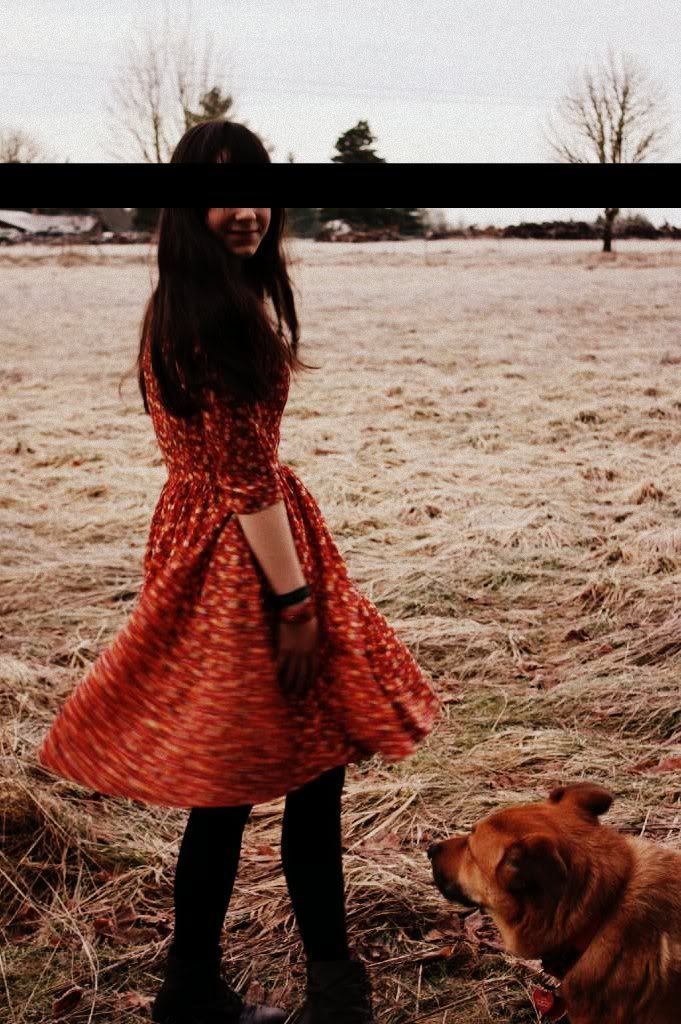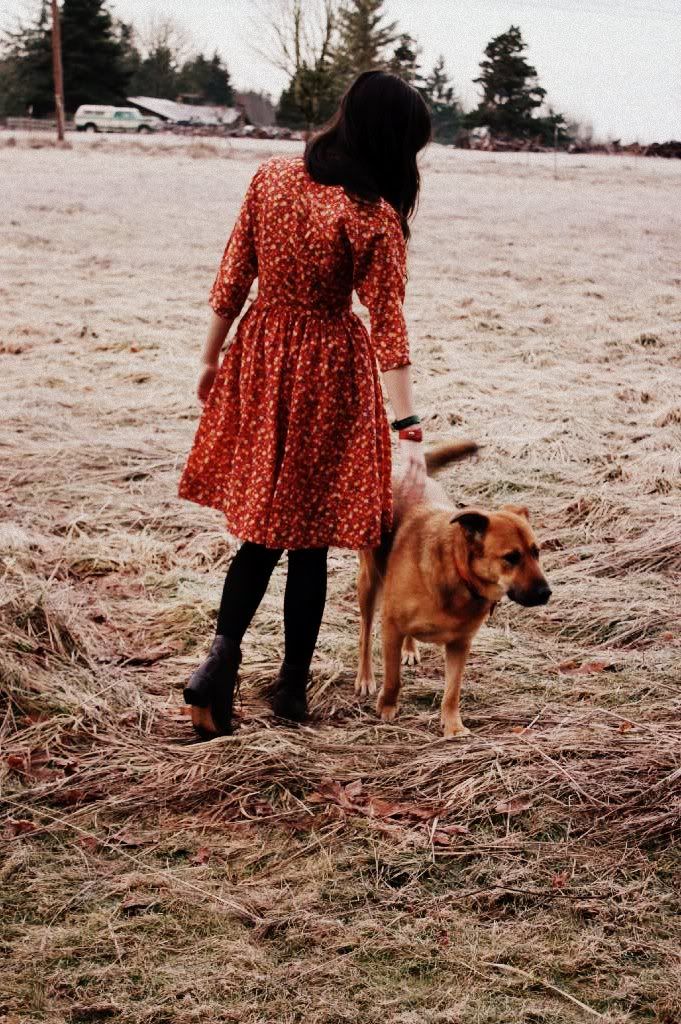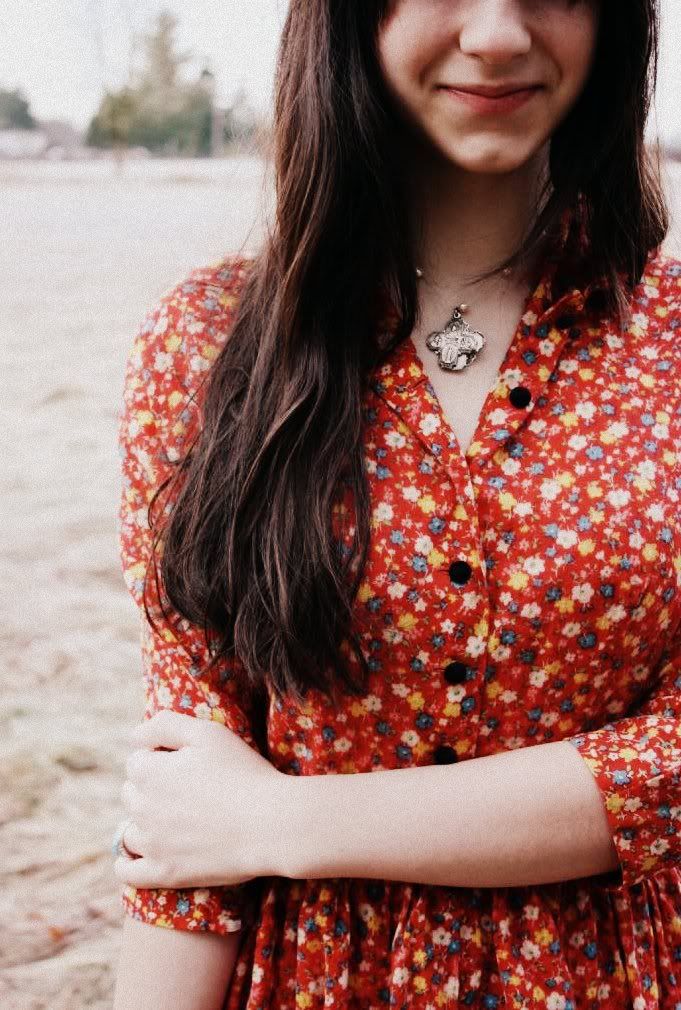 I wore this on Thursday. This funny adult at school looks me up and down when we go to an assembly that afternoon.

Adult (after much consideration)
: Admirable.
Thanks? On Wednesday I was playing with a kids pair of crutches, and in the process just about messed up my shin to the point that walking was really difficult for 2 days. Ironic right?
My aunt got me this dress at the Fairfax Flea market. Its so lovely I just want to scream. A floral dress is exactly what I need right now.
A reader asked who my style icon was, simply said, Audrey Hepburn. She was so gorgeous, lovely and sophisticated. My fascination with her started when I was little and my mother would cut my bangs like Audrey. In my opinion, like a good
little black dress
, she is timeless.
Vintage Lanz red floral dress, black tights, david aaron boots, vintage catholic cross set on a pearl neckalce, mixed breed dog