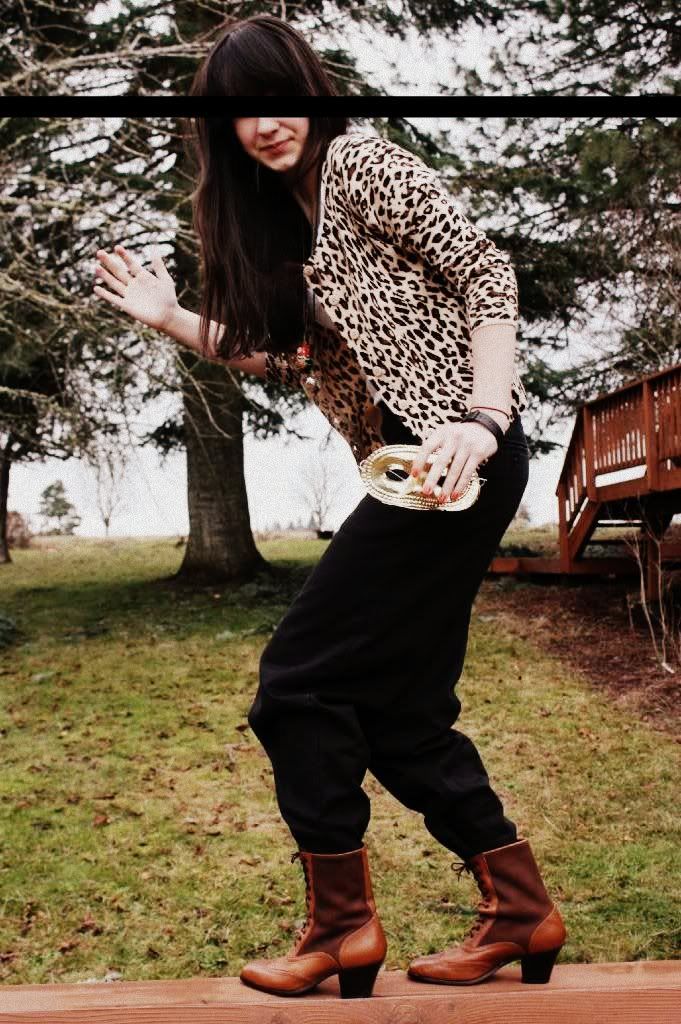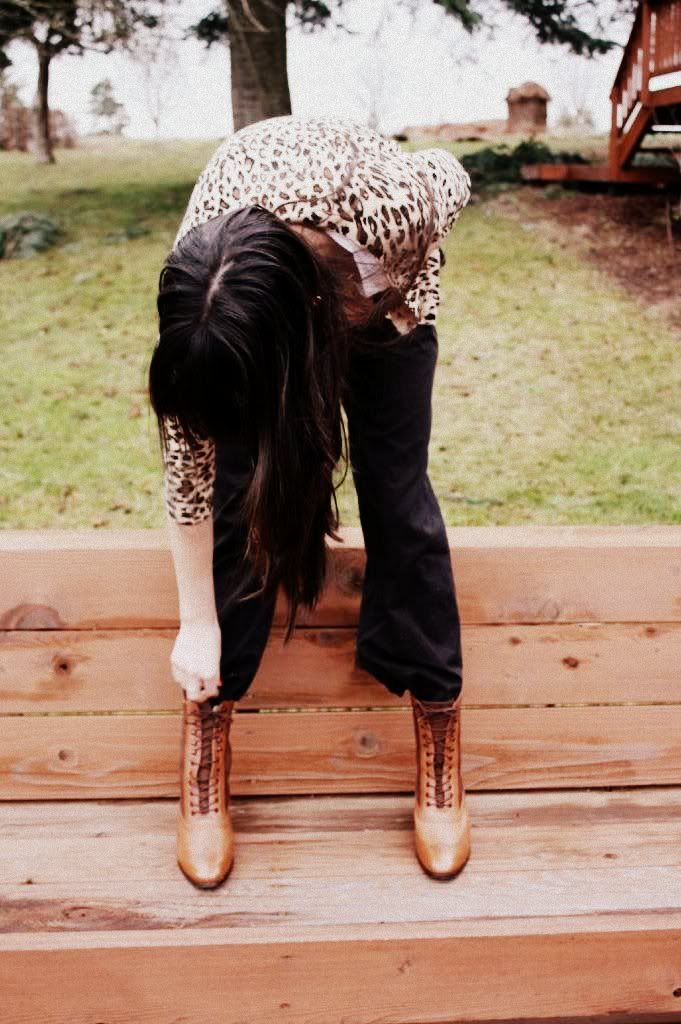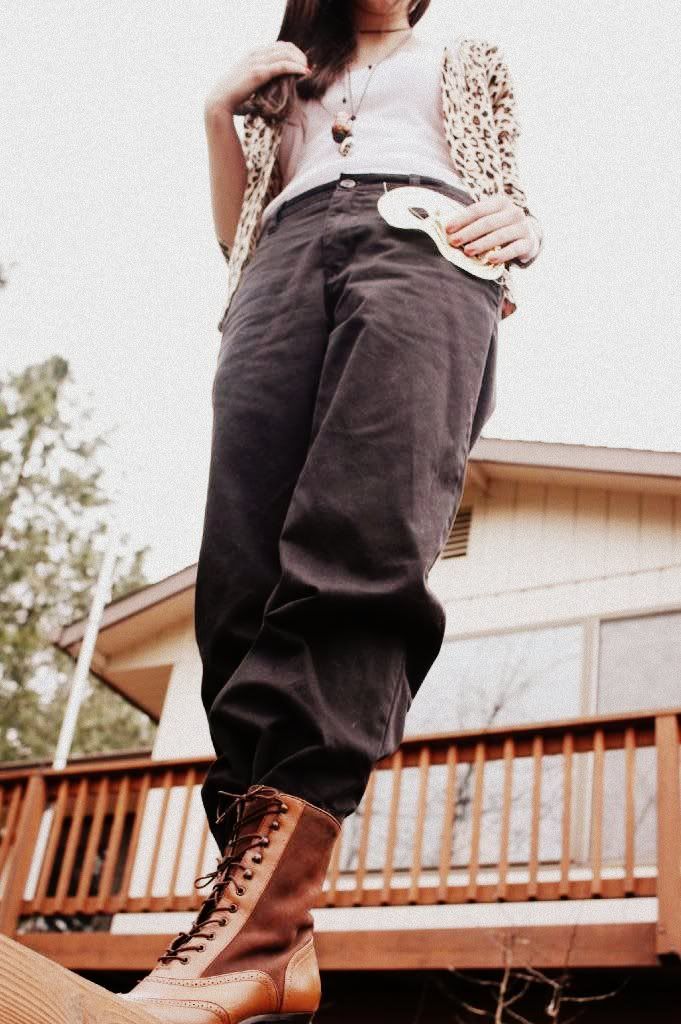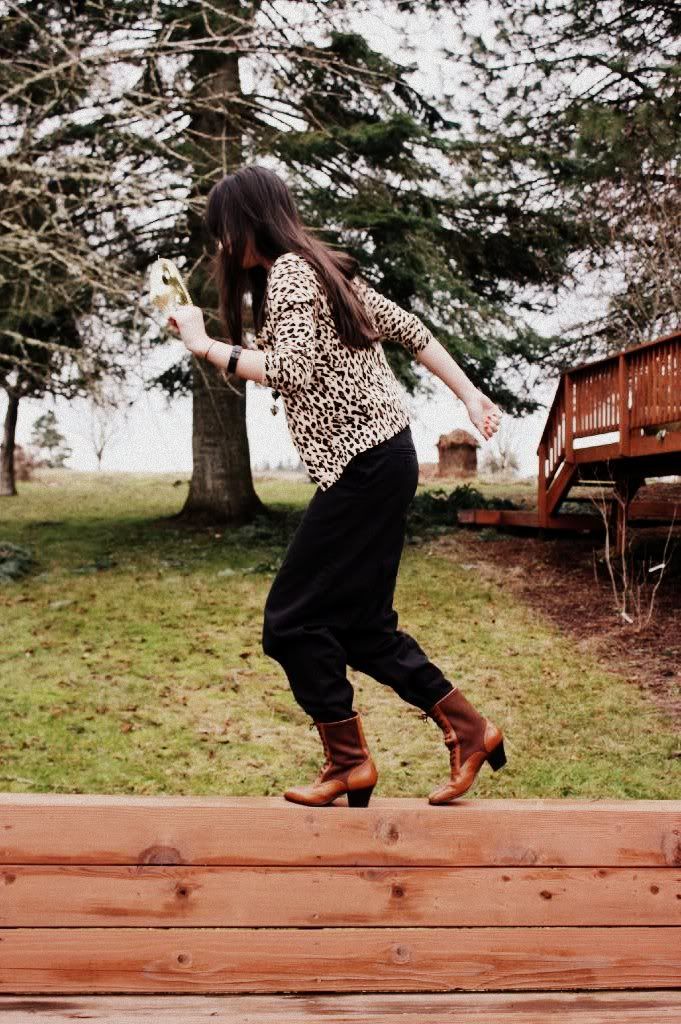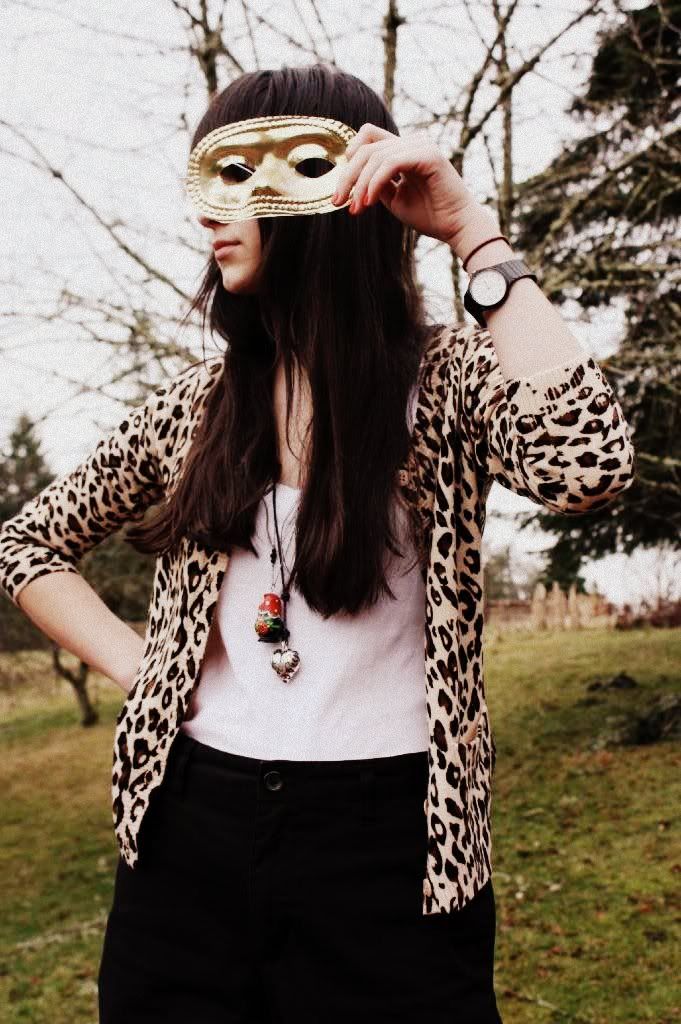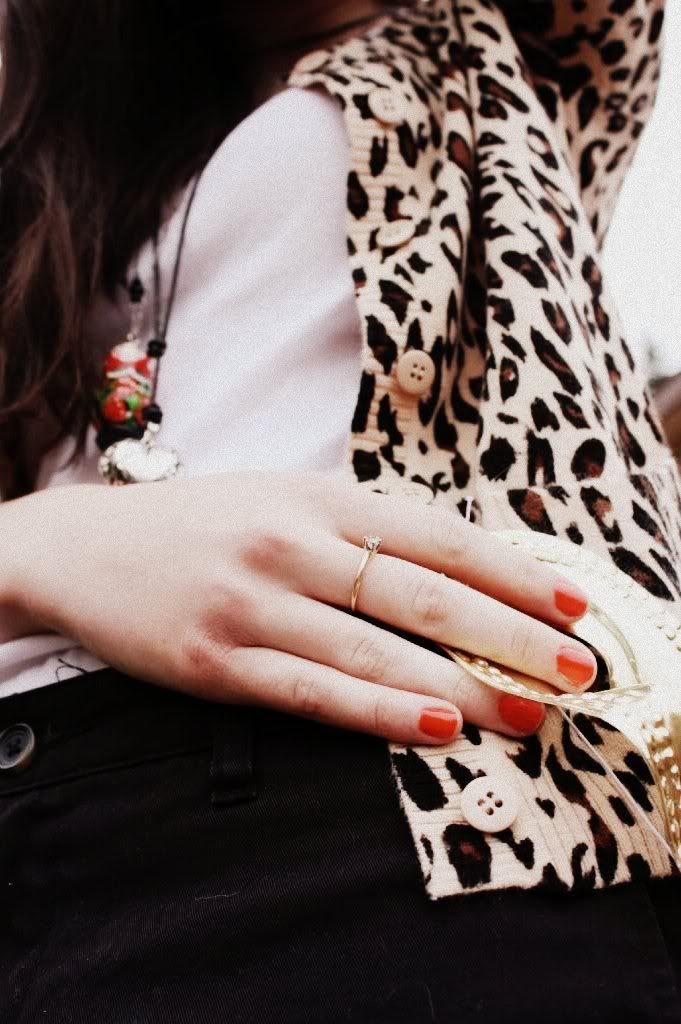 My mother hands me this gold Mardi Gras mask as we head out the door to take pictures. Okay, mother, Ill work with it.
Also, because of my mother's
fierce demands
loving suggestions (just joshing ya, mom) for me to stand up precariously on these wooden benches we have outside our house, I now consider my self some great acrobat, since I did not manage to fall while taking these pictures. I expect applauding.
Ive had this outfit in my head for an eternity, but it only just came true because 1) I finally got a leopard cardigan and 2) I finally got my boots back from the shoe stretchers. Its taken about 4 months to make the boots somewhat tolerable to wear, but finally they are ready.
forever 21 leopard cardigan, gap white v-neck, gifted russian doll necklace, vintage silver heart necklace, casio black watch, vintage dingo boots, target black cuffed trousers.
Big thank you to
Ike
, who gave me an
award
. So sweet, lady!
Had to show this picture of my cat, George, which I took today. I like how its blurry, and truthfully, despite this fearsome picture, he is the nicest most wicked sweet cat on the planet.