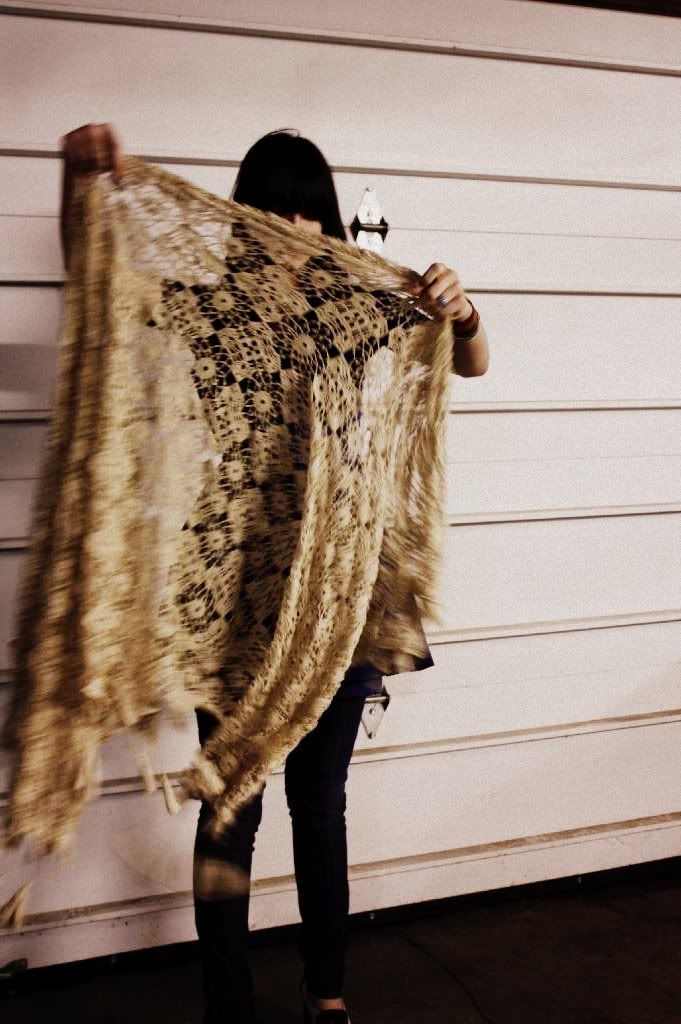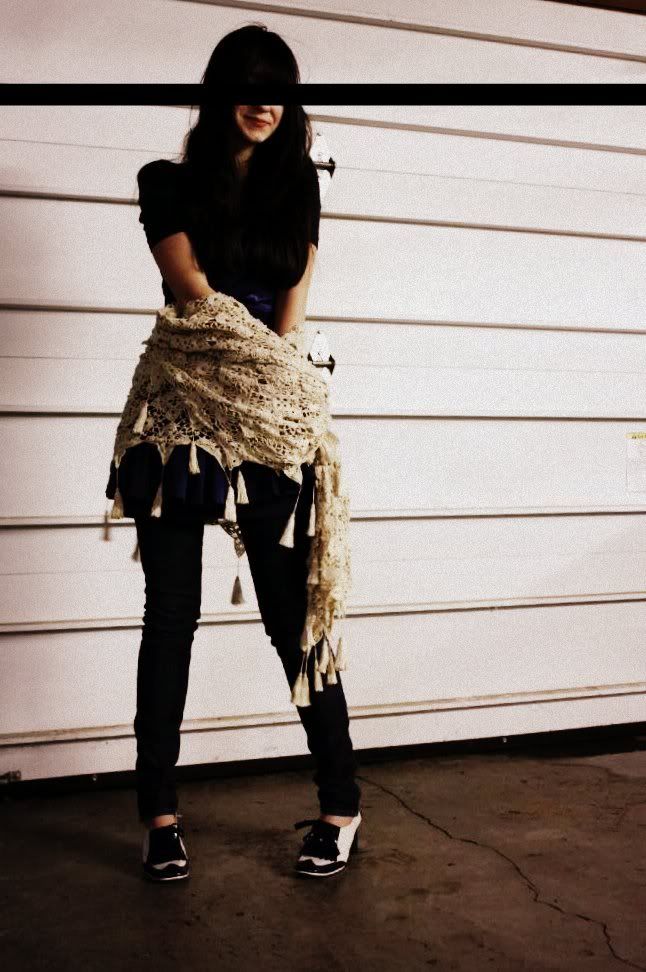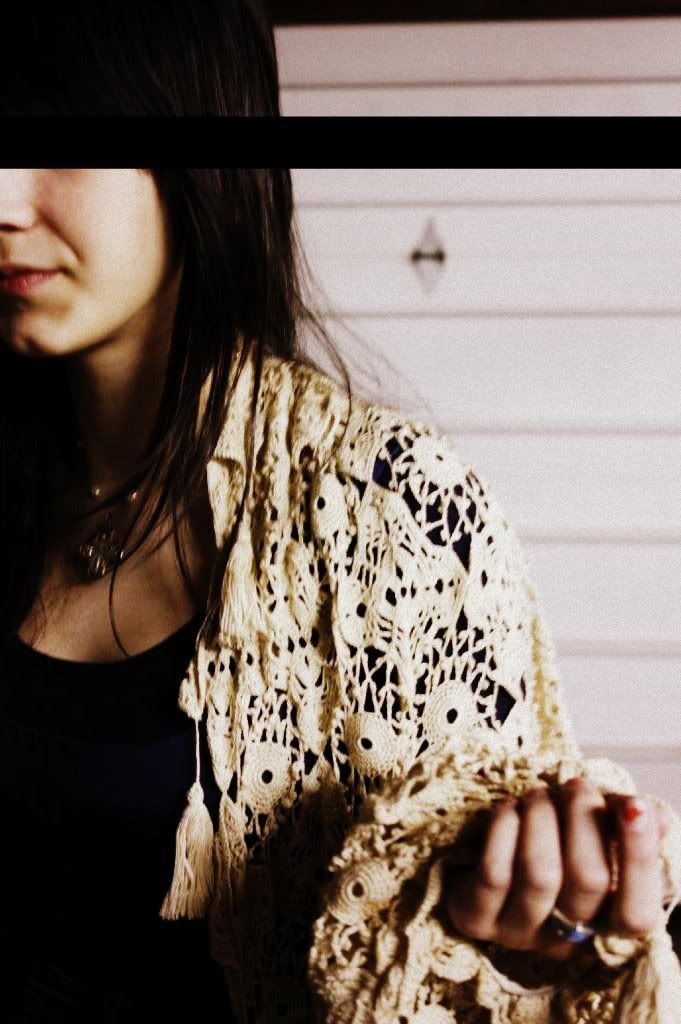 This was my "Au revoir mexican exchange students!" dinner outfit. Not bad, eh? I got this dress for Christmas and actually had to exchange it to a different size, so did not have that much time to wear it. Well, thats my excuse, in all actuality, Ive had about 3 weeks to wear it. Anyway, I had no idea that the dress was a sort of copy of the Miu Miu black corset dress until I saw
this
post and did
some further research.
My mother paid $300 for this Dolce and Gabbana crochet back in the 80s from a woman who paid $1000 for it. I am now the person who gets to wear it in all of its ivory colored glory. Nice deal, right?
Im feeling really stupid now, because I deleted my Spanish and Leather post, by accident. I really am about to kick myself right now. If anyone wants to see the outfit, its on my
chictopia account,
which reminds me, please add me to your favorites on there! It would mean so much. Alright, Im going to go kick myself now.
Wearing a crochet ivory Dolce and Gabbana sweater overlay, BB Dakota navy ballerina mini dress, chip and pepper jeans, marc by marc jacobs cream and navy heels, handmade satin ribbon belt, vintage catholic necklace set on a handmade pearl necklace, gifted opal ring.