It snowed. But didnt stick.
It snowed. But didnt stick
. IT SNOWED BUT DIDNT STICK.
I went to a thrift store a few weeks ago and found a bunch of jackets like this one, and we're guessing that they all came from the same woman. Naturally, I bought almost the whole collection. This is just one piece from it, one is at the cleaners, and one is somewhere.... hmmm.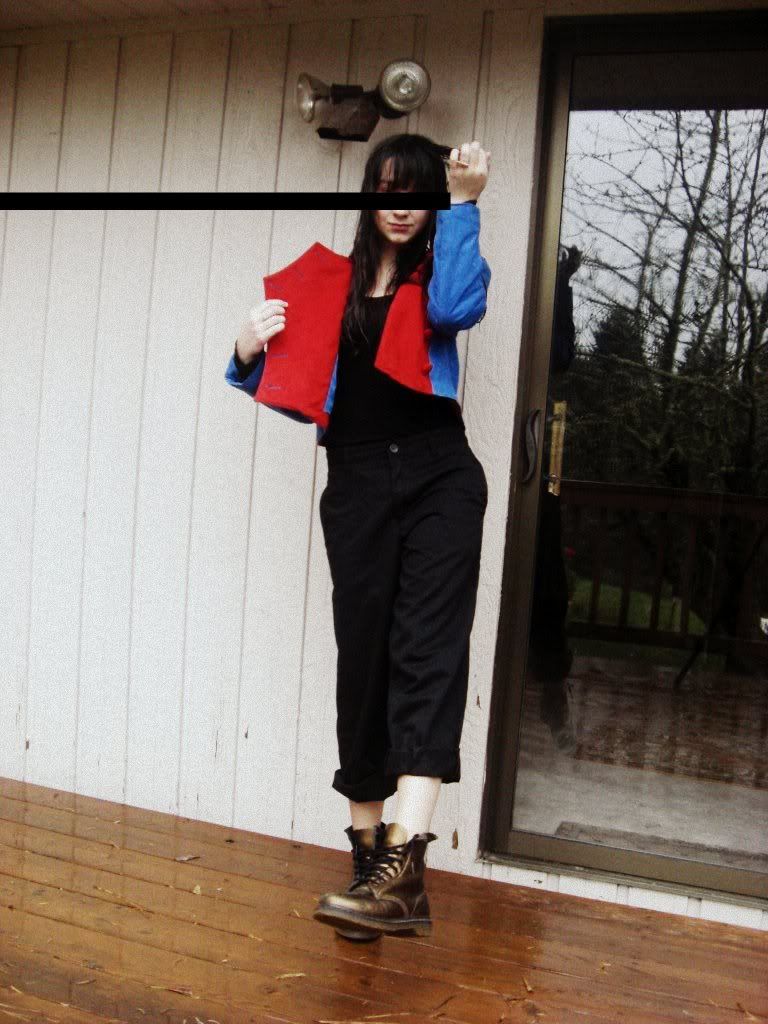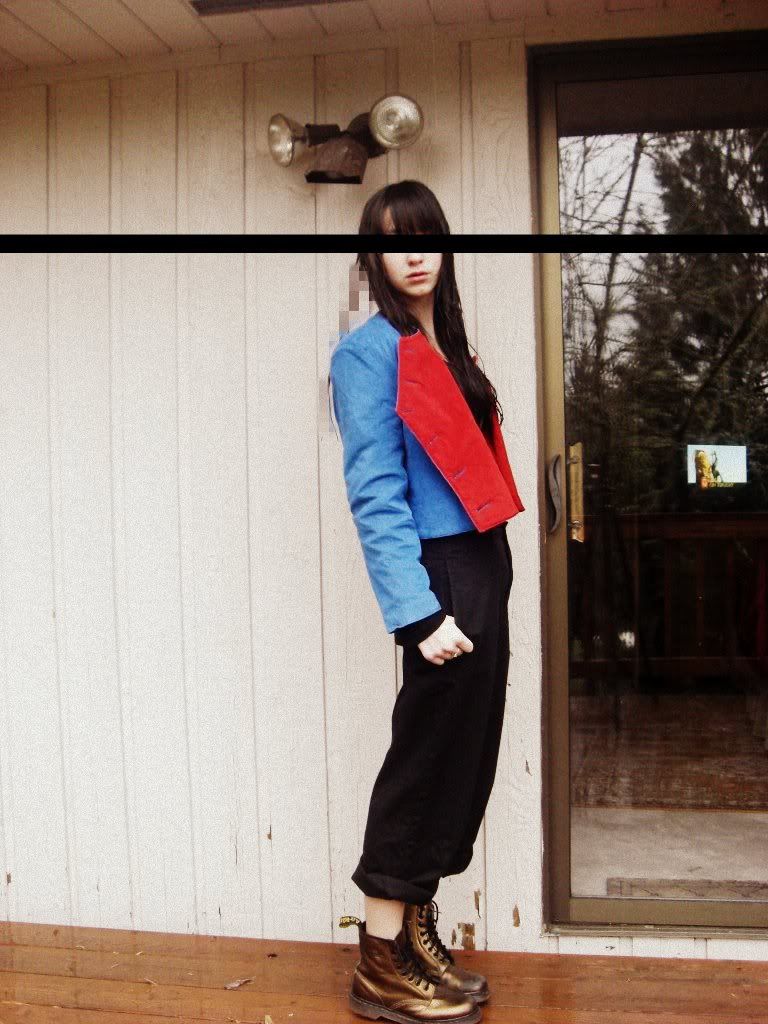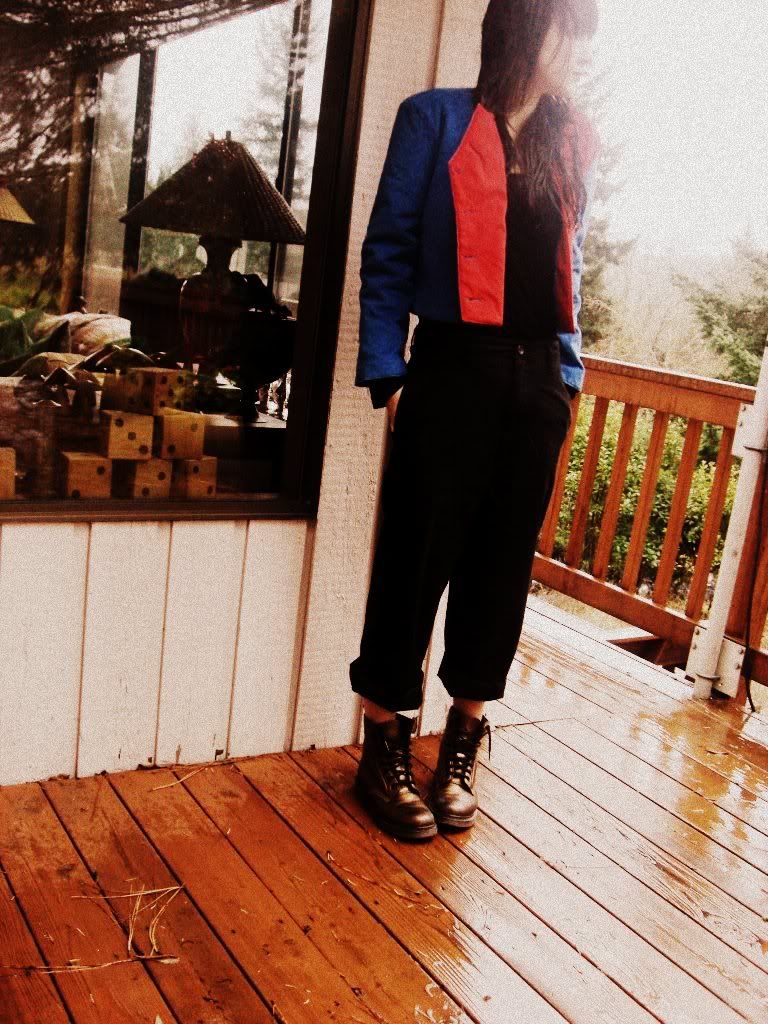 jacket, vintage. trousers, target. doc marten bronze boots. vintage black shirt.
This jacket is super warm, and is actually fake suede. It kinda want to be a marching band jacket, even though it isnt.

Im so excited! Soon I will get my Canon Rebel XSi in the mail! I cant wait to take pictures, and perhaps Ill stop editing my photos like crazy.

I totally apologize for all the dropsnap pictures lately. Ill only do it every once in a while from now on. Promise.