Tomorrow I wish I will wake up and there will be a blanket of white down covering the earth. For now, though, I shall commence to tell you about my outfit and other stuff, what not. You know, things that youre supposed to talk about on a blog. Sometimes I have trouble deciphering whether its "blog worthy" but I think that people often have Rubble like this.
(You know, The Flinstones, Barney Rubble....
Trouble
.)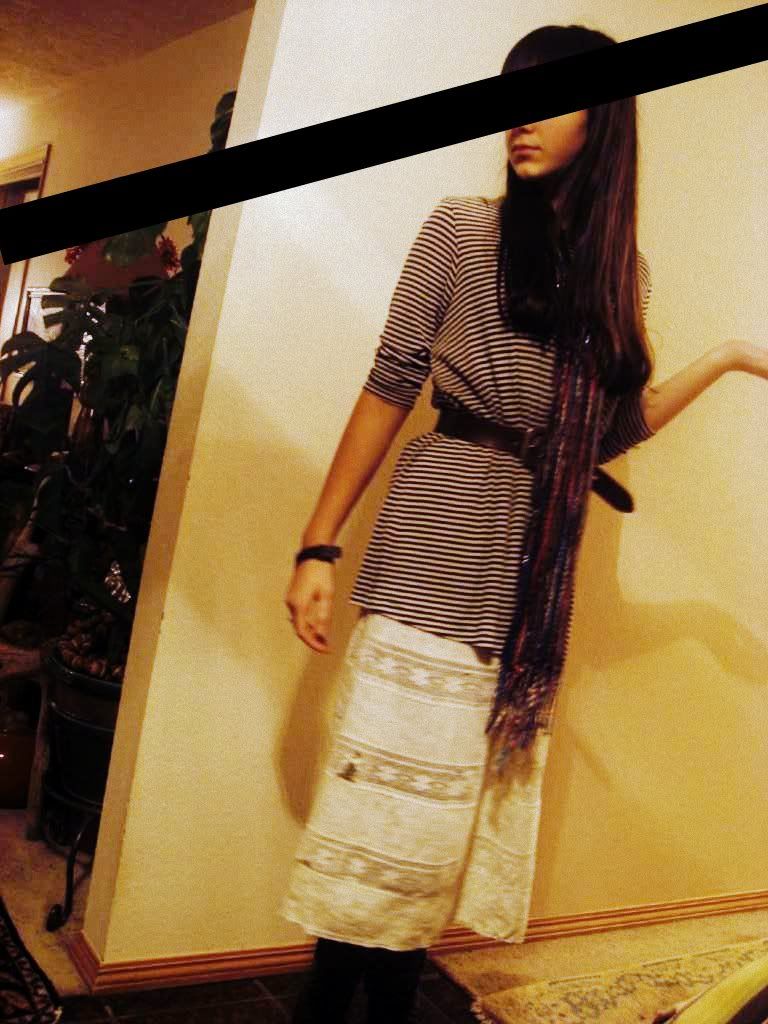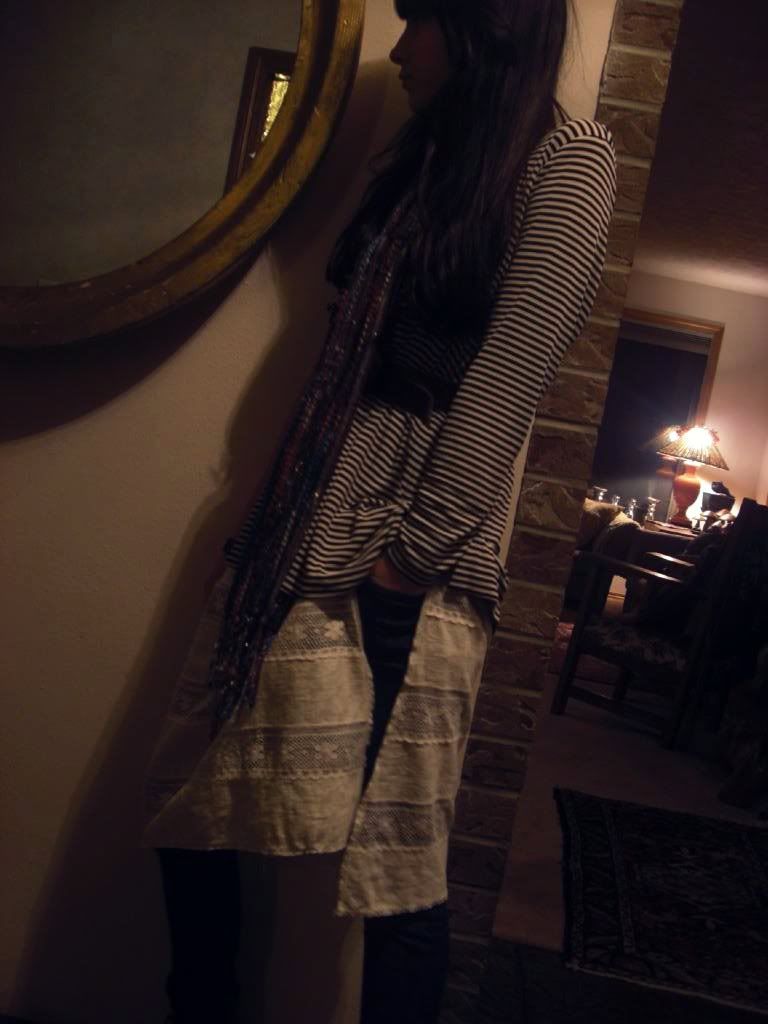 striped shirt, mom. dress, grandma. belt, stolen from aunt. scarf, urbanoutfitters. boots, david aaron. cigarette jeans- chip and pepper
I took inspiration from Dropsnap for my outfit today. Ive noticed that a lot of what the girls are wearing are long dresses, with long coats, and long everything, pretty much. So I just went from there. Id wanted to wear this dress for a while now, and so finally did.