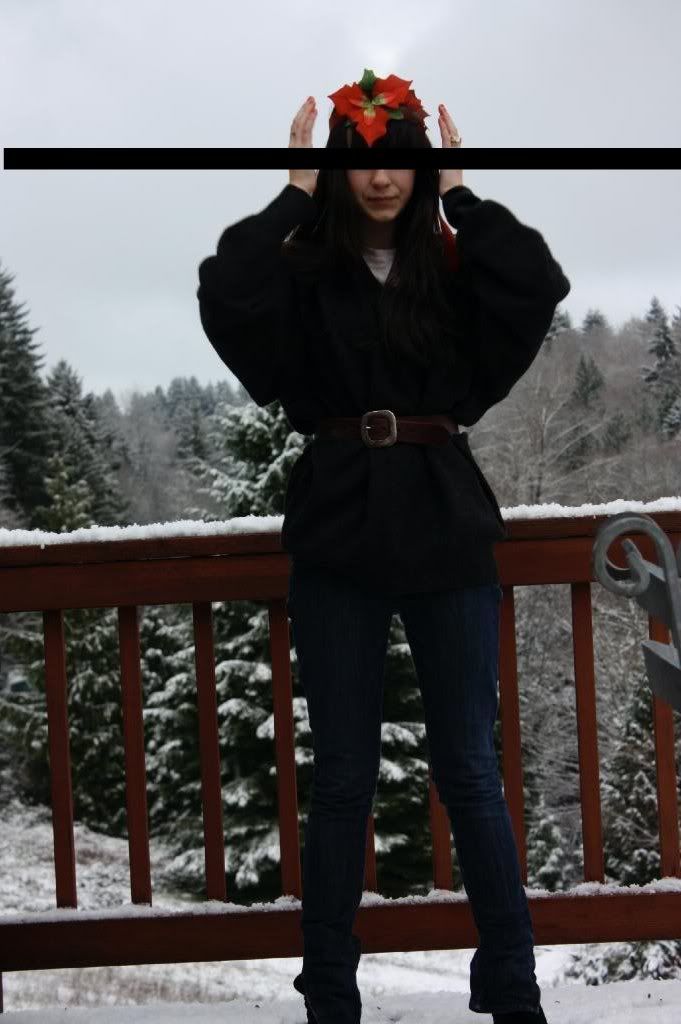 This outfit is really helpful for being super sneaky and jumping through snow, whilst keeping warm and spying on the neighbor's comings and goings.
Who knew that neighbors could be so strange, complex and hard to understand? I guess I should look at my own family, you know, think of
us
as somebody's neighbor next door, and what it must be like to see a girl running around with a heavy black tripod and an expensive looking camera in fine wear, such as a moschino dress and shocking red nail polish,
in the snow.
Maybe my neighbors arent
that
weird after all.
FYI: This post was from a few days ago, and Id like to say I took the little break for the past days like I wanted, and that it was planned, but I can not say that. I LOST MY INTERNET!!!!!!! IT WAS INSANE. So I wanted to check up on blogs, and do whatever, but I couldnt! My apologies.