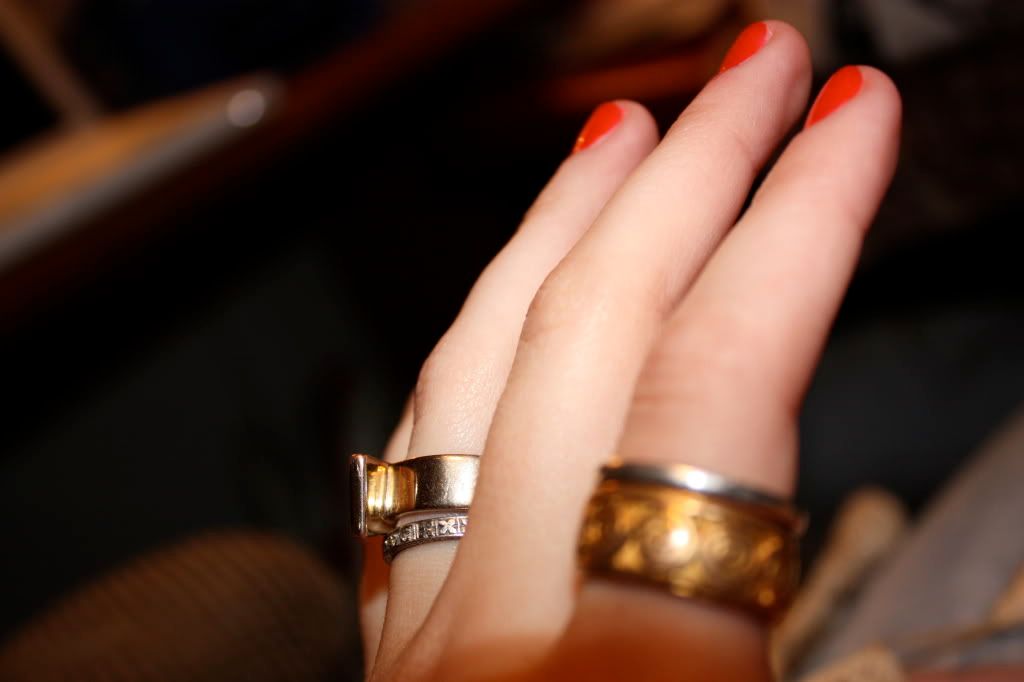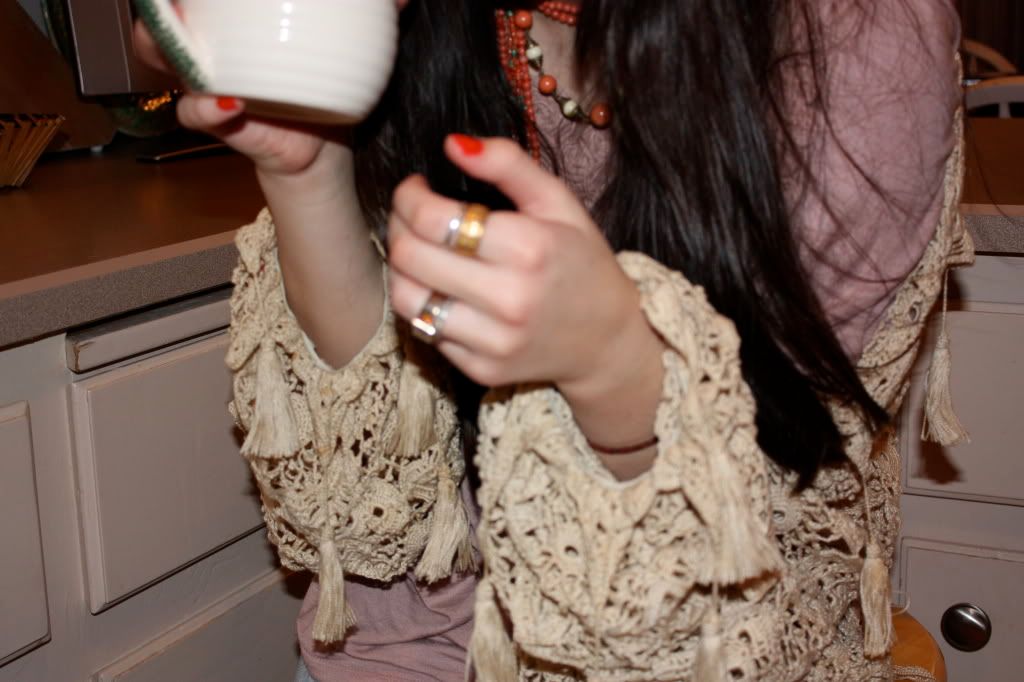 dolce and gabbana lace cream sweater, mexican mayan replica gold ring, marc jacobs bow ring
I recently bought a new red nail polish (despite the fact that I probably already have this color, as my mother pointed out numerous times) and I think its love at first... red.

Its such a surprising color. It feels so raw. I think its on the verge of being white trash-y, and yet it completely stay right behind the border, not crossing over.

I love watching my red nails streak by on the piano keys, or violin strings. Its like youre a whole new person when you have nail polish on. You see your hands in a different way.

Me: Arent my nails fantastic?
W: Uhhh, yeah.
Me: Enthusiasm. Gotta love it.

I bet none of you wanted to see my hands up that close. These photos were obviously taken the same day as yesterday's post. I cant help it. I took to many pictures yesterday.