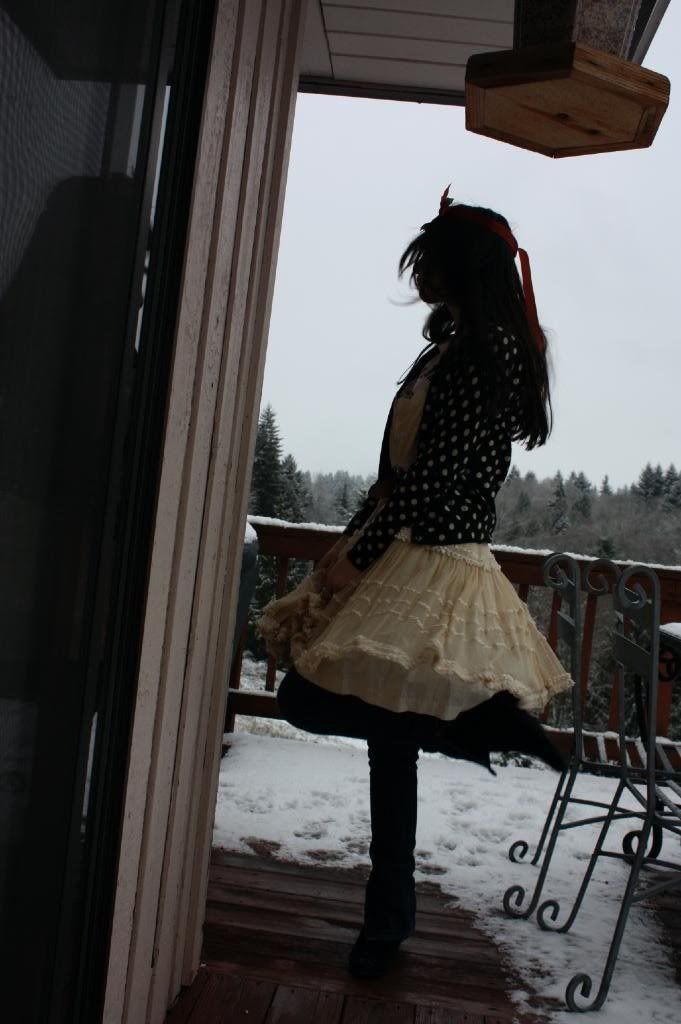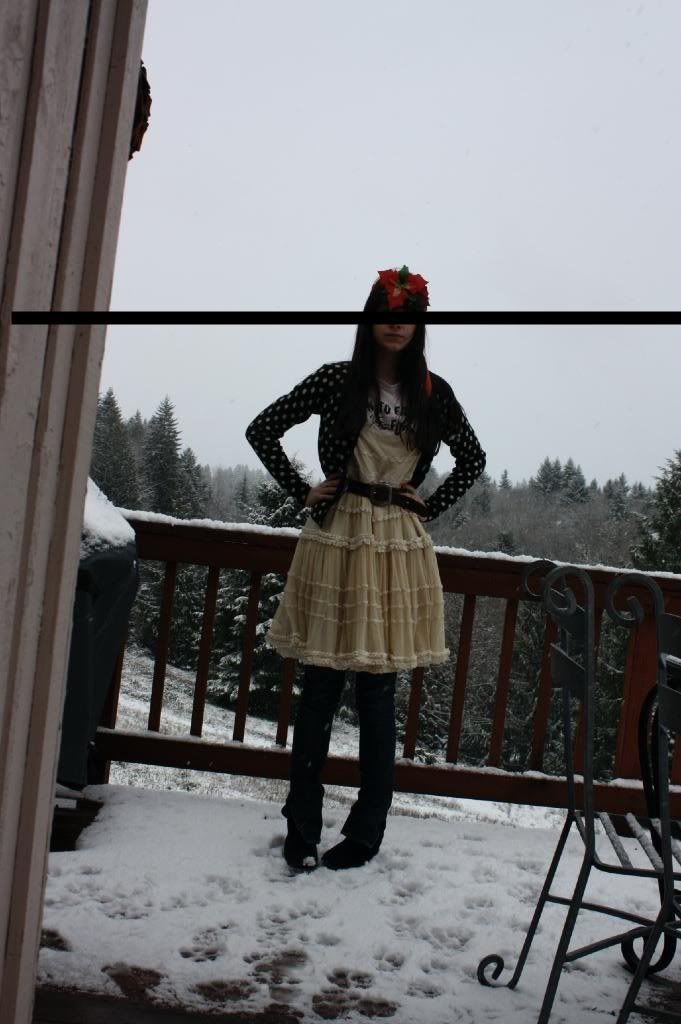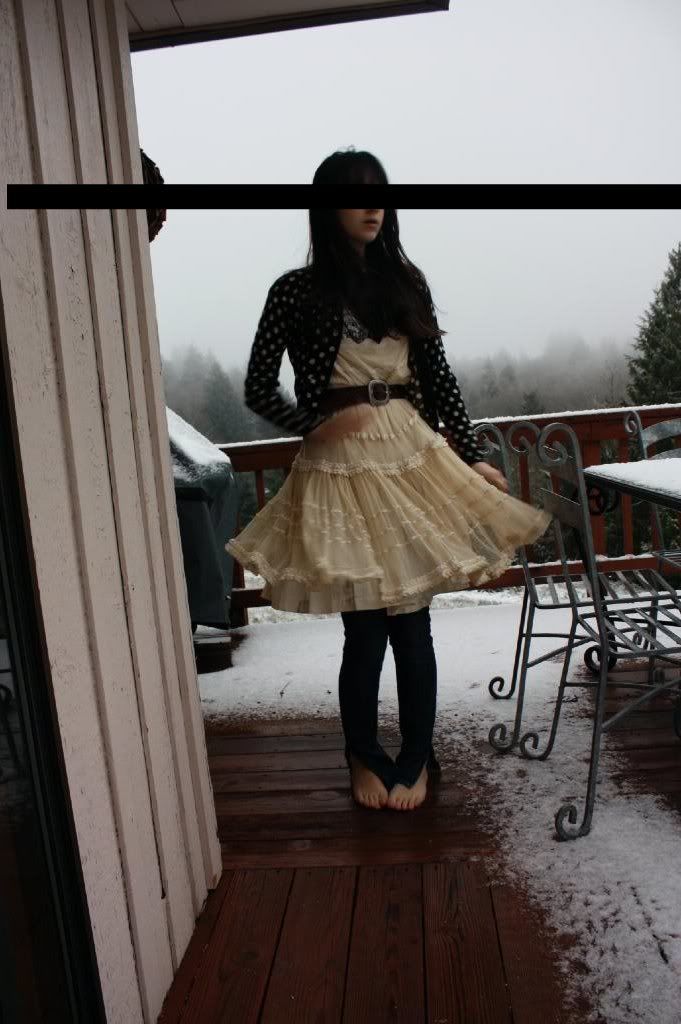 dress, moschino cheap and chic, cardigan, comme des garcons x h&m, chip and peper jeans
,
vintage black suede boots
,
vintage food co-op tshirt
It was really cold and snowy today. I had to drape a shirt over Galliano on his tripod in order to take these pictures. But he came through. My headband is handmade with fake poinsettias all over it,
(I will show more detailed photos soon)
, it was inspired by
this
and
this
.
Im just having the most fun time with Galliano, and Im reading the whole manual, (not easy). Most of the photo lingo I dont understand at all. But I shall perservere! Ahahaha.
EDIT: So for those of you who want to know, my nail polish is Maybelline Express Finish in Speedy Hot Tamale.
(Clearly Im too hyper to wait more than 60 seconds for my nails to dry, I mean you have to put two coats,
at least, then
a top coat, which takes 30 seconds. Gah.)