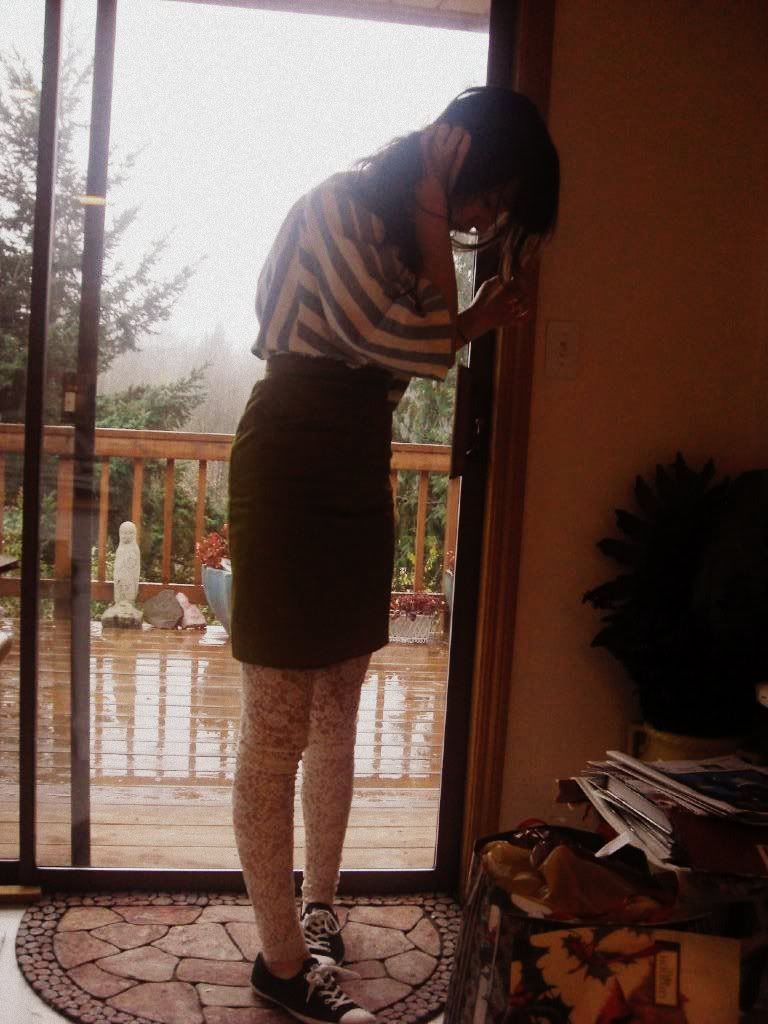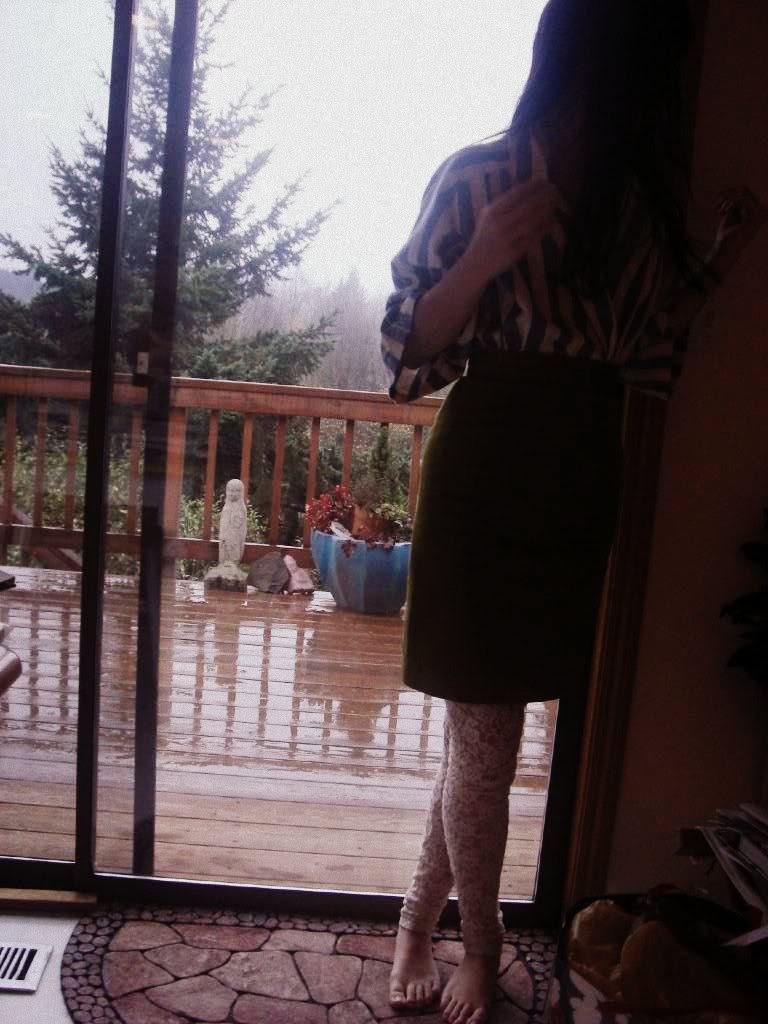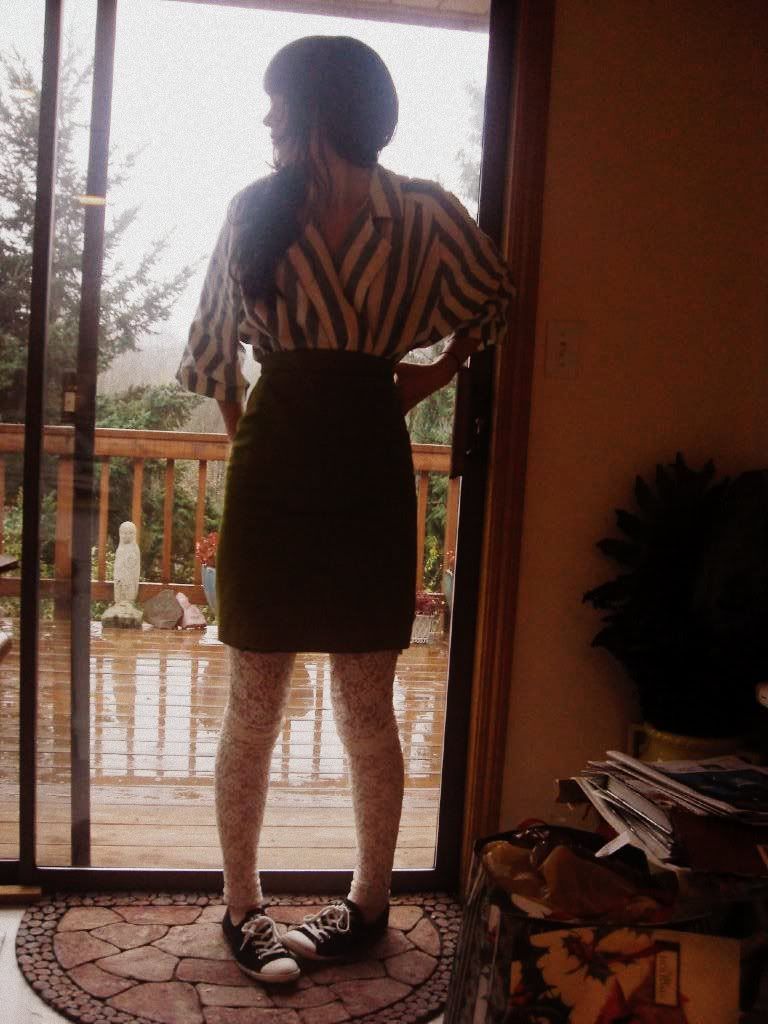 vintage smock stripe shirt, vintage green pencil skirt, cream lace h&m tights, black converse
School ticks slowly by as I wait silently for the days to end and the holiday break to be upon us and for snow to descend on the frozen grass that makes my world.
My shirt is actually a really long artist type smock that I got at Volunteers of America or something. I wore it just freely today and a boy was confused and thought it was a bathrobe. I made sure to correct him, my shirt is an artist smock! With not buttons, I might add. Certainly not anything having to do with the bath garment variety.
Ive been really in love with
dropsnap
lately. Its incredibly amazing, the people on there not like anything ive ever seen. But I wanna know
why is it that stylish guys always have facial hair and/or really long locks?! Its rather frightening.
Anyway, I currently have a dropsnap folder on my desktop. Hows that for obsessive?