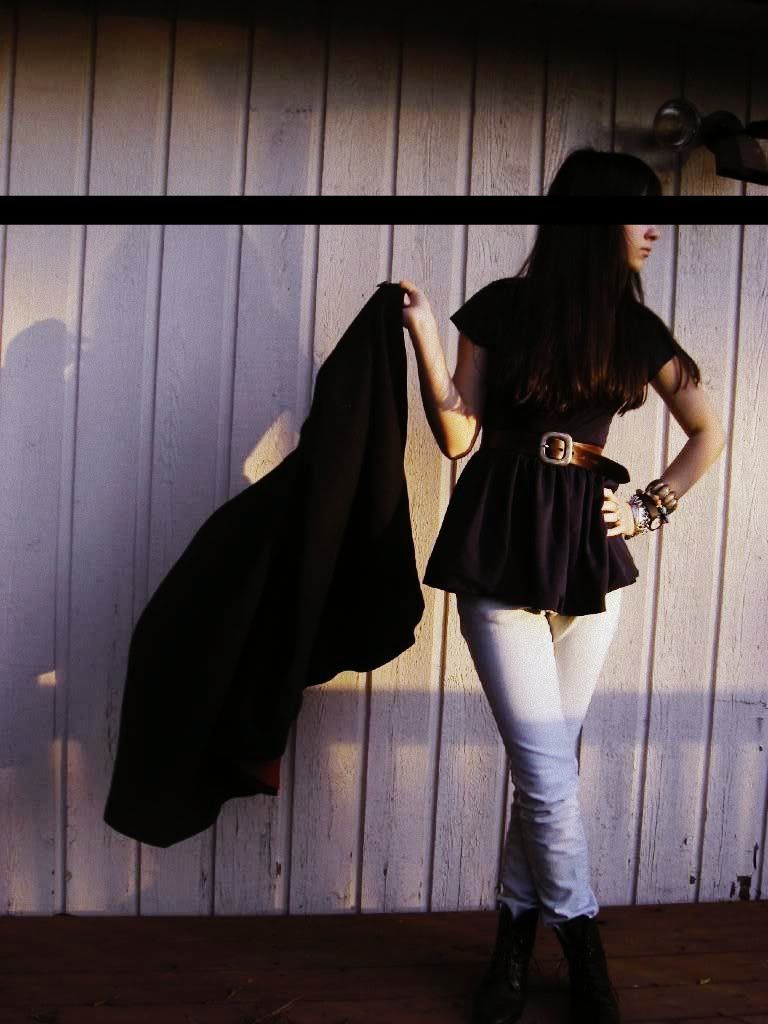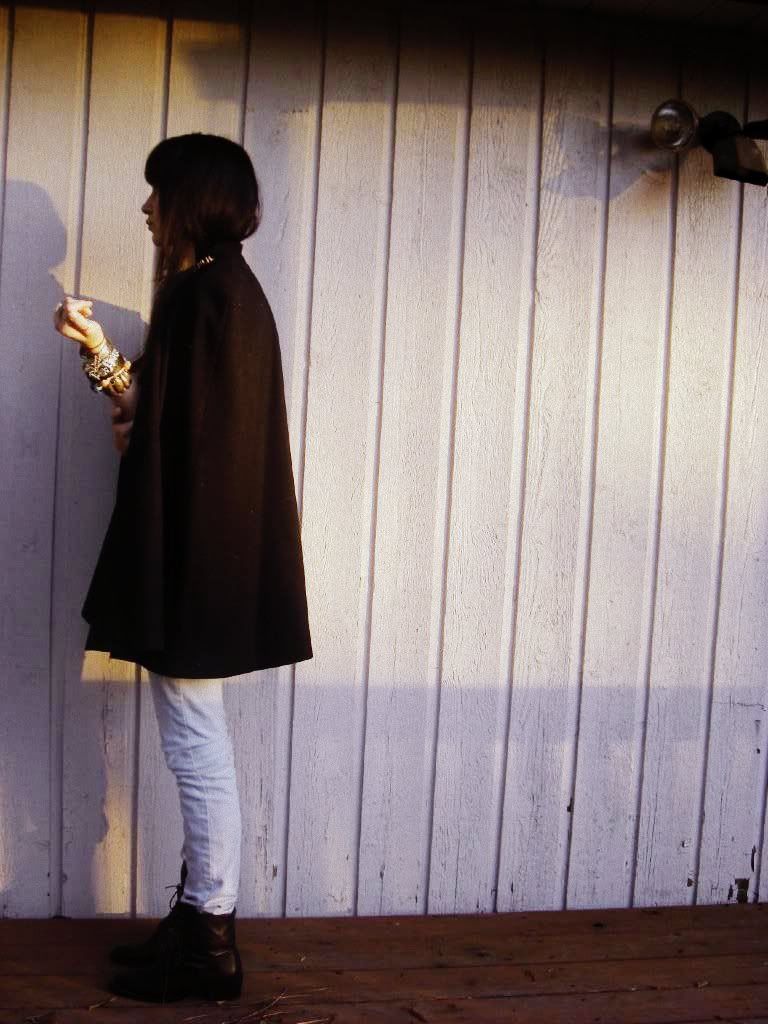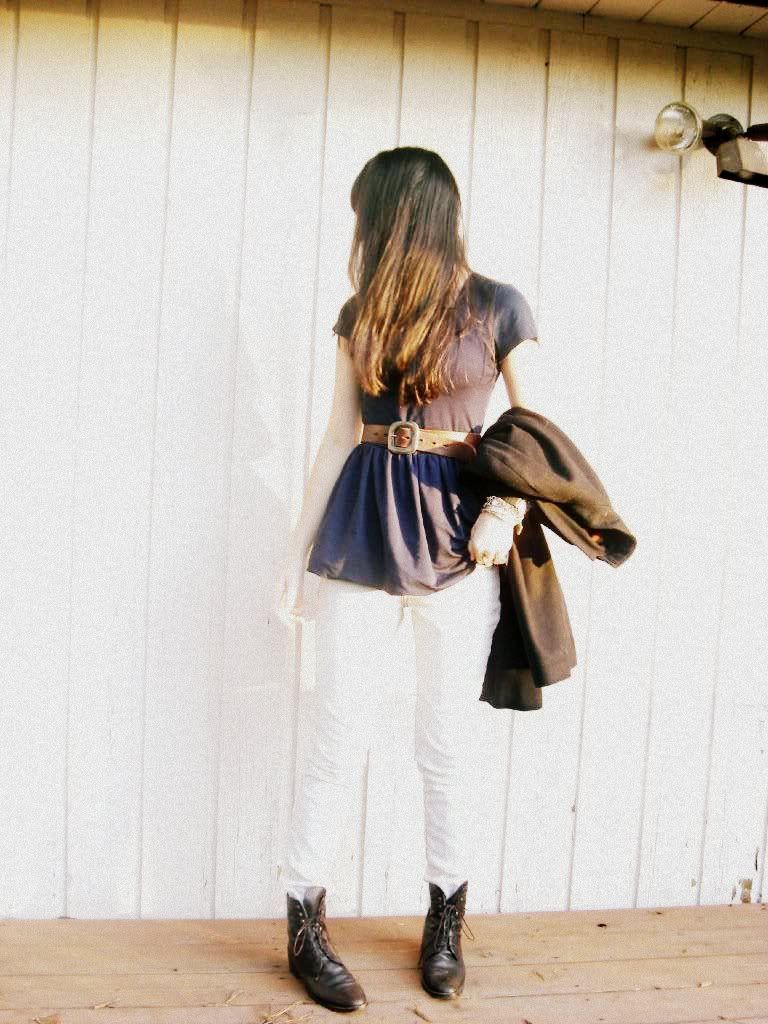 You should have seen my fierce look/face/ eyes in the first photo above, alas though, I can not show it. But I think you get the feeling from the way Im swinging my cape. I got this cape last year and have worn it a select times, mostly because a lot of lint is attracted to it. Oh well.
Also, for those of you wondering, I found out that my boots are NOT vintage. I had no idea, and actually just got them out of my mom's closet. So! Im proud to say they are by *goes to check boot truddledum truddledum) DAVID AARON! Whoever the heck that is. If you know, please comment and say. (Awww, now you guys are going to think less of me. I joke... or do I?)

These pictures were taken in the wee hours of the morning before many of you even stopped dreaming about Gareth Pugh's
collection
long enough to even think about waking up. Such is life.
navy cape- vintage
dark brown leather boots- david aaron (!!!!!)
white/gray jeans- UO
leather rustic brown belt- vintage
ballerina navy shirt- h&m