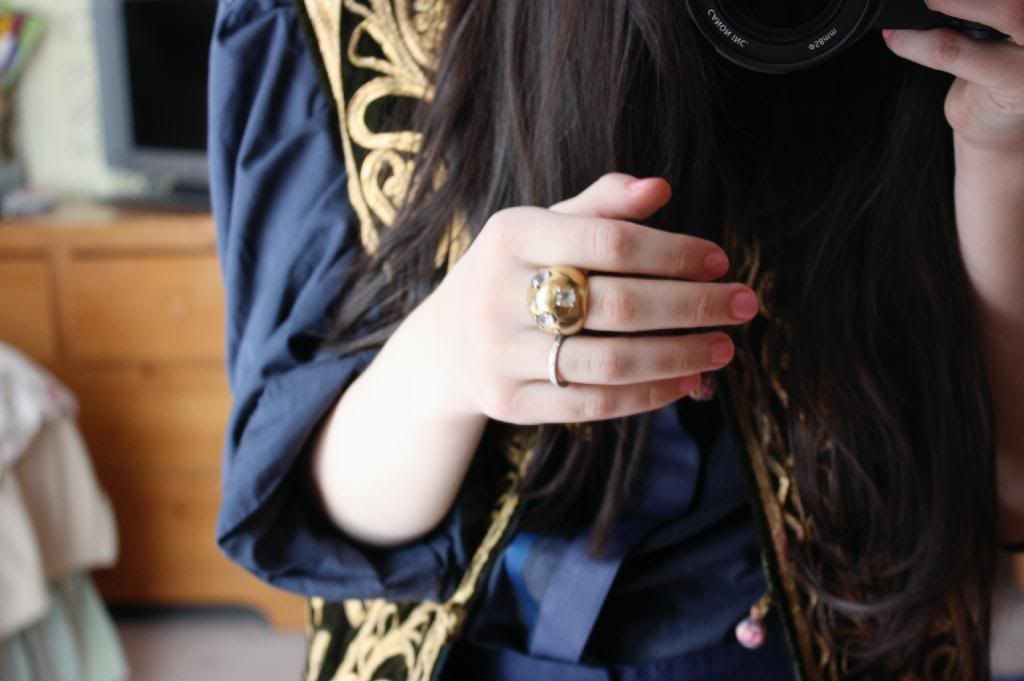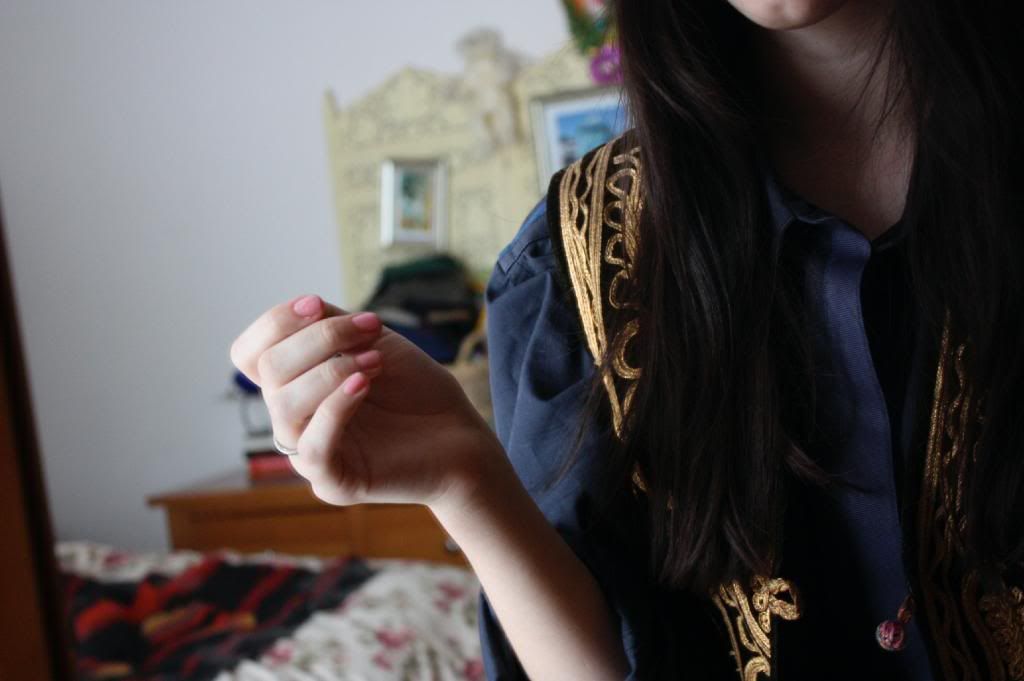 A few nights ago I was trying to get to sleep, but of course my mind couldn't settle down, and so instead I thought of which outfit I was going to wear the next day. Almost instantly my mind fell upon two pieces I knew I had in my possession.
One
: This lovely detailed gold ribbon piping and dark forest green vintage vest,
and
Two
: My leather Urban Outfitters chain link hippie headband.
That was it! Thats all that came to mind, but I instantly loved it and so put it on the next day.
I know I have talked about my trouble with entering the little code before you comment, but I swear I almost had a heart attack cause I thought it said "namasté."